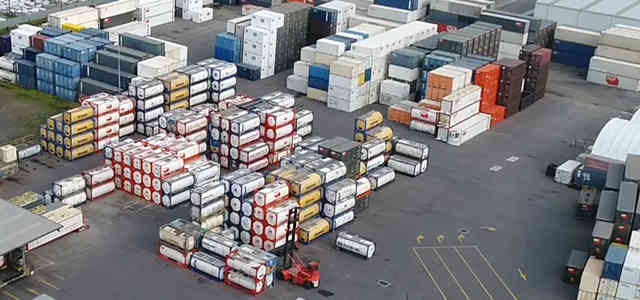 215 Sunshine Road
Tottenham VIC 3012
Monday - Friday:
8am - 4pm
SCF's Melbourne container depot is our largest depot within Australia. Located in Tottenham, it is close to major road and rail infrastructure.
The depot stocks a large volume of our intermodal containers, from Refrigerated, Pallet Wides and Curtain Side containers. It also stocks our shipping containers for storage, dangerous goods containers, tank containers, site sheds and rapid deployment accommodation containers. 
We have a large team of highly skilled container specialists who conduct regular maintenance and ongoing repairs to containers. They also complete container modifications onsite.