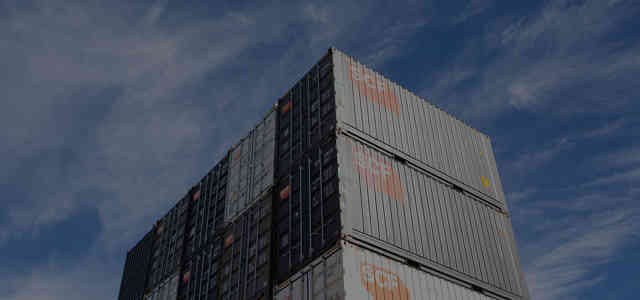 What if I don't know exactly what I need?
No need to worry if you're unsure of your requirements. We have extensive experience in determining the best solutions for our customers and will discuss the options thoroughly to determine the best possible solution for your situation.
How do I know what container grade is best for me?
Container grades can differ from one company to another, so follow this link to our 'Container Grades Explained' page.
How quickly can I get a container delivered?
Quite often, we can deliver within 24 hours; though sometimes, it may take a little longer. Delivery time depends on available transport, the required container(s), the quantity of containers you require and any accessories or modifications you may require. Delivery details will be confirmed at the time of your booking.
What payments are required for hire container(s)?
You are required to sign a hire contract and pay for the minimum hire period (31 days) plus all transport charges, prior to delivery. In some cases, prepayment for dehire charges is also required. For rental periods greater than one month, subsequent monthly invoices will be sent to you. Payment can be made by direct debit.
How do I pay if I purchase a container?
Payment is required prior to delivery. Payment methods include direct credit, EFT, credit card (Visa, Mastercard or Amex), bank cheque or cash. Please note that there will be a surcharge if paying by credit card.
Do I need council permission?
Every council is different and has its own regulations on containers. It is recommended that you give your local council a call before making a purchase or arranging to hire a container.
Do you offer insurance?
No, we are not an insurance company and legislation prohibits us from offering insurance. Insurance of the container and its contents is the responsibility of the hirer of the container.
Do you provide furniture removal services?
We can provide the container to you and we can also assist with giving you information on a suitable furniture relocation provider. Please phone our friendly staff for assistance.
Do you offer storage for my container?
In some instances, we may be able to offer short-term storage. This will depend on location and availability at the time. Please phone our friendly sales staff to discuss.
Can containers be modified?
Yes. We can arrange for modifications such as doors, windows, ventilation, lock boxes and painting. We can undertake most modifications, so please discuss your requirements with our sales team or follow this link.
Can I do modifications to the hire container?
You will need to discuss this with your sales representative. In some cases you will be charged the cost of returning the container to its original condition when you return the container for de-hire.
Do you deliver to regional areas?
Yes, we can arrange delivery to most areas.
Can I arrange my own transport?
Yes, you can arrange your own transport however please let us know the details so that we can have the container ready for you to pick up.
Can I choose the colour of my shipping container?
Containers are available in a small range of standard colours. Should you wish to have a custom colour, this can be organised, however it will incur an additional cost. The exact cost will depend on the level of detail you require. The cheapest option is to spray the whole container and attachments, such as locking rods, handles etc. The alternative is that our team remove all attachments, spray the container, and then reattach them. Speak with our customer service team who can provide more information on custom container colours.