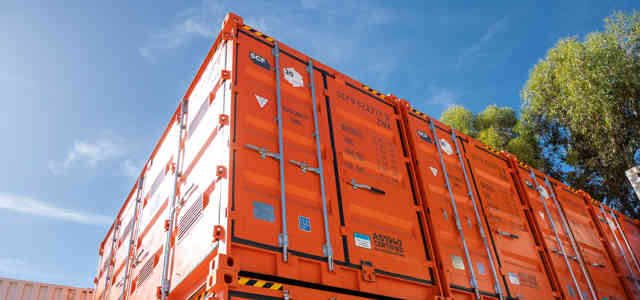 Dangerous Goods Containers
Dangerous Goods Stores for Safe Chemical Storage
Dangerous Goods Containers are used to safely store a range of dangerous chemicals, liquids and powders at workplaces, warehouses, manufacturing facilities or construction sites. All SCF Dangerous Goods products are certified for chemical classes 3, 4.1, 4.3, 5.1, 6.1 and 8 (subject to MSDS compliance).
Similar to standard shipping containers, our dangerous goods containers come with added safety features, including air vents, internal emergency exit, galvanised steel flooring with safety drain valve to safely and easily clean up spills and side door access.
All SCF Dangerous Goods Containers, Chemical Storage Cabinets, and our Tricon Containers are compliant with the relevant Australian Standards.
Safely store your chemicals, liquids or powder with our chemical storage options and get the peace of mind that compliance at the workplace brings. 
Show More
Show Less