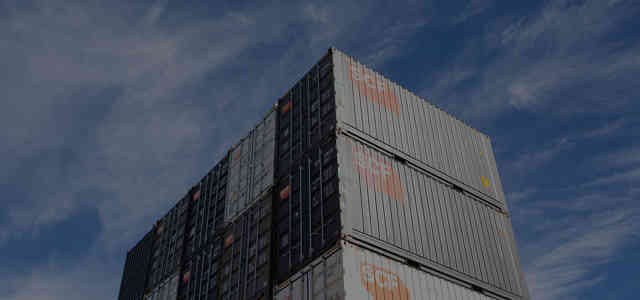 Shipping Container Delivery
How is a shipping container delivered?
For delivery of containers, access to the site must be assessed when ordering the container to ensure a smooth delivery on the nominated day.
Power lines and trees can get in the way and should be taken into consideration as the most general form of transport and delivery of a container is via a tilt tray truck.
This requires a minimum of 4.8 metres of height, 3 metres of width and 18-20 metres of length in clearance.
Other options may be available such as a Side Loader or Crane truck for more difficult maneuvering or when there is limited space.
Tilt trays deliver a container off the back of the truck.
Similar to a tow truck, the tray is mechanically lowered at an angle, and the container is slid off, with the truck moving forward at slow speed.
This is the most common delivery method used for containers.
Tilt trays are not suitable for sites with overhead power lines as the container height increases significantly when tilted.
Side loaders are used to transport our 20ft and 40ft shipping containers.
This is the best delivery method for container at sites that have limited space either in front or behind the area where the container is to be positioned.
The container is unloaded between the two outrigger feet of the side loader, approximately half a metre from the side of the truck.
Hiab cranes lift containers from a mechanism located behind the truck's cabin.
This is used for smaller shipping containers, usually up to 20 foot, or when there is limited space for a side loader or tilt tray. Using a crane means the container is easily positioned at an angle or up on a raised area.
It can also be used to place containers over a fence or other obstacles.
Which delivery method is best for you?
Our experienced container specialists will discuss your location requirements and recommend the best delivery option for you.
They will take into account obstacles and challenges that could rule out certain delivery types, so you don't need to worry about it.