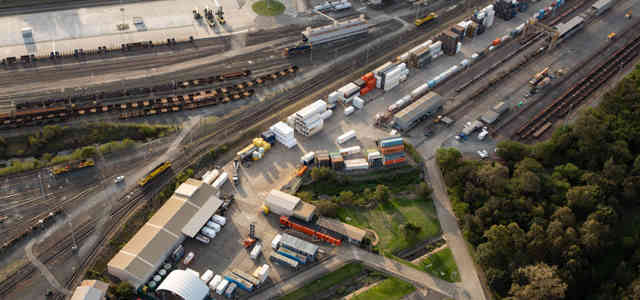 24 Industrial Ave
Wacol, QLD 4076
Monday - Friday:
8am - 4pm
SCF's Brisbane container depot has recently relocated to Wacol, near major road and rail infrastructure and approximately 22kms from Brisbane City.
The large, purpose built depot stocks a wide range of containers that are available to hire or buy, including shipping containers for storage, intermodal containers for safe and efficient transport, refrigerated containers, site sheds, dangerous goods containers, tank containers and rapid deployment accommoation containers. 
We have a highly experienced team of depot staff and tradespeople who complete repairs and modifications onsite to CIC or IICL standards.
29 Reward Crescent
Bohle, Townsville
QLD 4818
Monday - Friday:
8am - 4pm
SCF has acquired Tropical Containers, a well known container supplier in Townsville. This extends SCF's national footprint, and enables it to provide a wide range of products to a growing market.
Our skilled depot team is able to complete onsite repairs, maintenance and modifications.