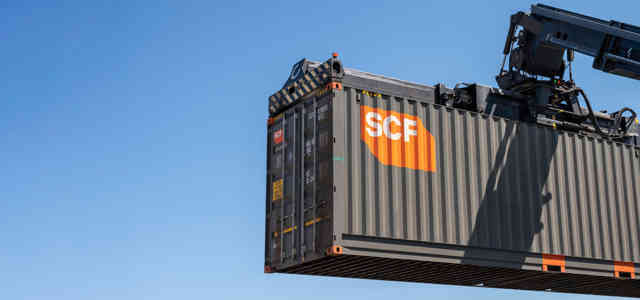 The Headstone Project
By Christina Lena

|
|
Case Study
South Australia's Headstone Project determined to leave no graves unmarked
The Headstone Project is a group of volunteers who work to identify soldiers in unmarked graves, and provide a headstone to commemorate and honour their service in the first World War. 
When SCF were approached about getting a container for us, that's fantastic because it involved the community.
Ian Hopley
Research investigation Manager
Beginning in Tasmania in 2011, The Headstone Project came to be for the purpose of recognising Australian First World War veterans last place of rest with headstones that honour their service. Since being established in South Australia in 2016, The Headstone Project have placed over 170 headstones on unmarked veteran graves across the state, with the potential of thousands more to go. 
Providing World War I veterans with the burials they deserve
'Research has shown that there are many returned First World War veterans who, for a variety of reasons, have ended up in unmarked graves around this country.  It is estimated, based on the work carried out so far that the number in Australia could be as high as 12,000.
A simple but time consuming record matching process is undertaken by volunteers around Australia to determine the names and locations of these men.
A simple headstone is then installed on the unmarked grave with a plaque worded by our teams, often in conjunction with family members. A smaller plinth may be installed on an existing grave where the veteran's name does not appear on the memorial. We hand-make each headstone or plinth using designs created by us and work with councils and other local authorities to ensure our work complies with all local cemetery rules and regulations.
Where it can be determined that the veteran's cause of death can be attributed to his war service, the case is then handed over to the Office of Australian War Graves.'
Taken from the Headstone Project's website
SCF is pleased to support this group of highly motivated and caring individuals who spent countless hours researching soldiers that they did not know.
Share:
Subscribe & stay informed
Receive the latest in products, trends, news, events and tips.