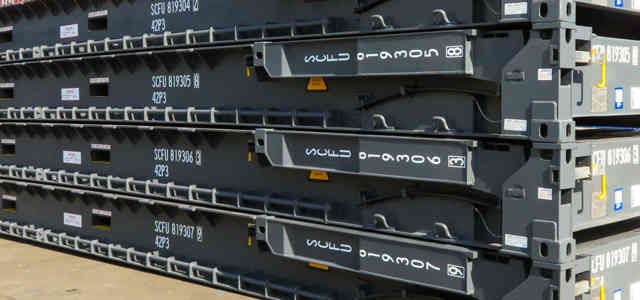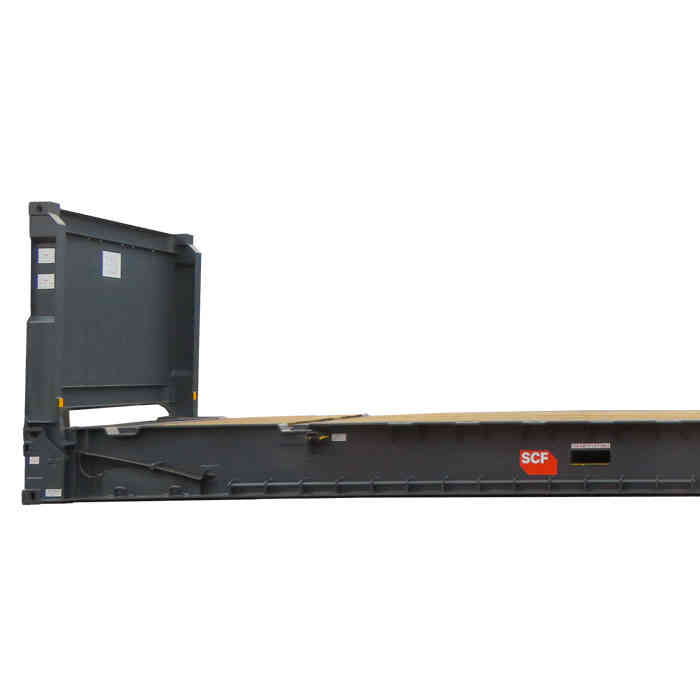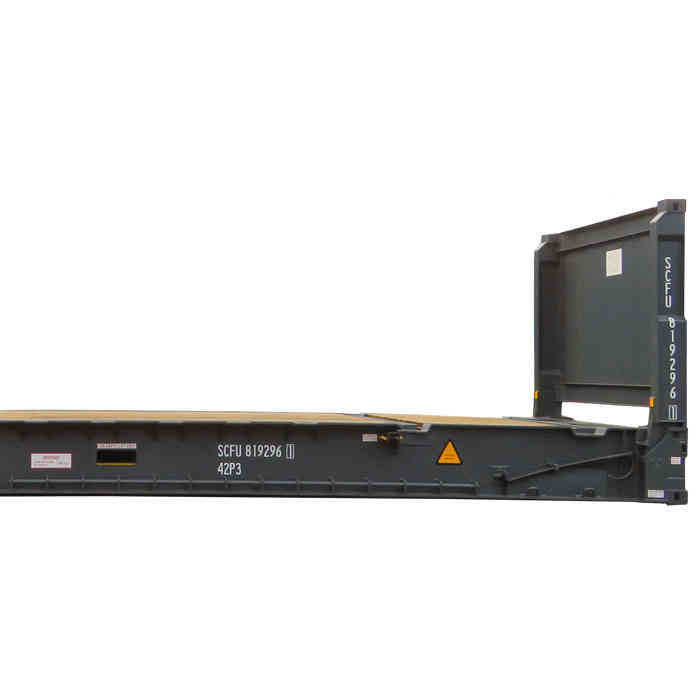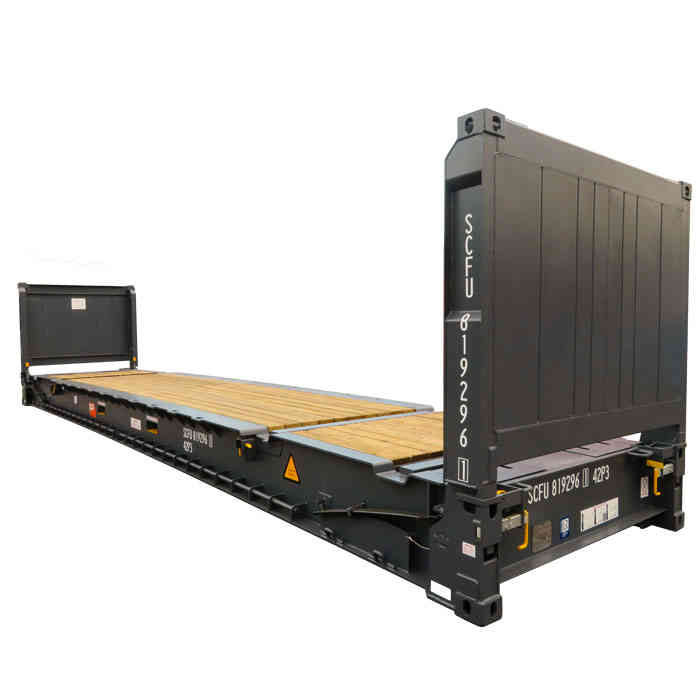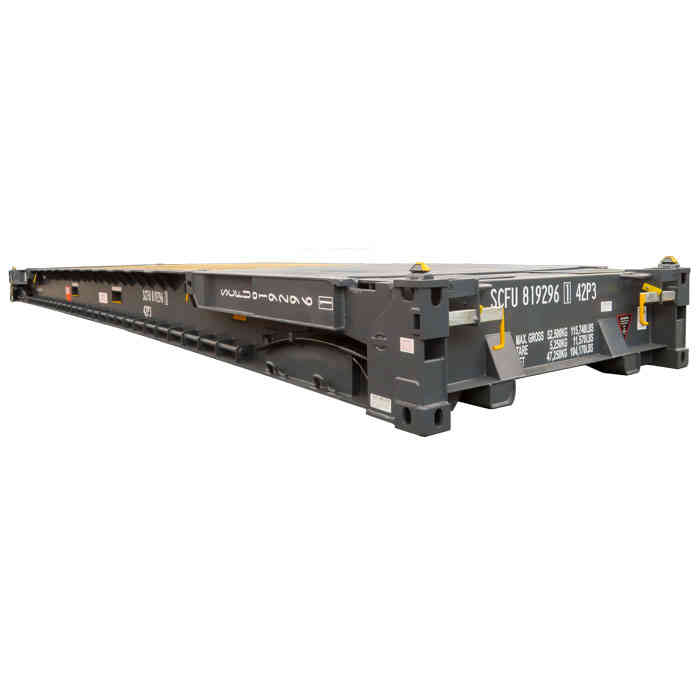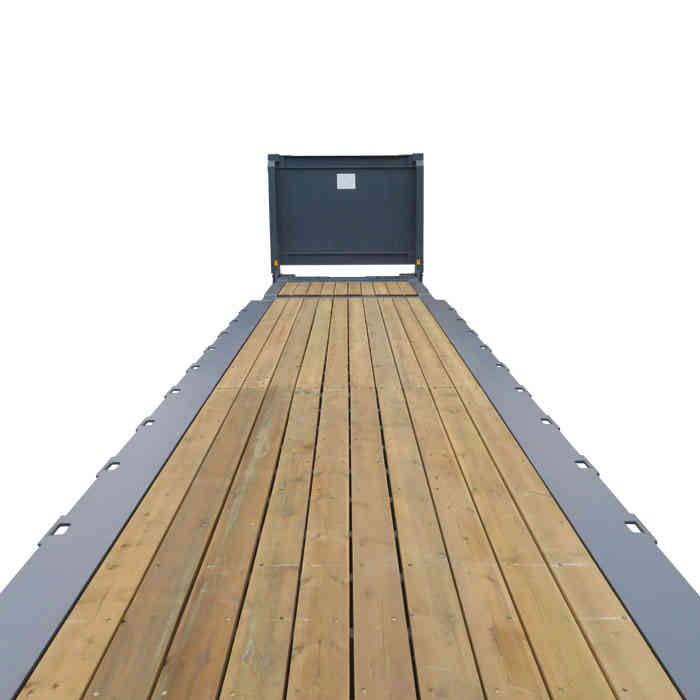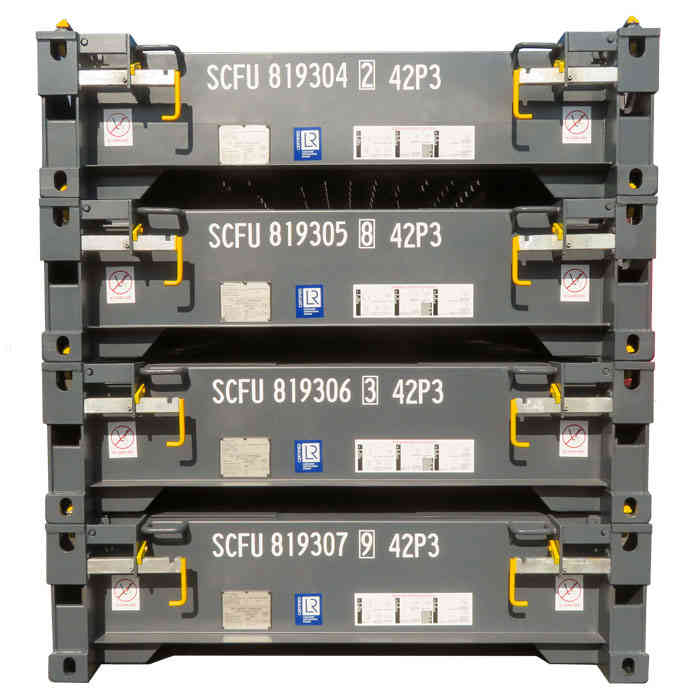 Flat Rack Container
Flat Rack containers are used to transport irregular freight that doesn't fit into a standard container. Cargo such as steel, vehicles, machinery and generators.
Key Features
High capacity payloads up to 50,000kg for heavy cargo
Can be nested together in batches to stack for transport to reduce empty transit costs
Large range of lashing systems available to cater for different freight requirements (lashing bars, tie rails, bollards, headboards etc)
Optional toolbox system for added storage of restraints when not in use
Optional steel or timber floor
CSC plated for road, rail and sea
Flat Rack Features
SCF's Flat Rack Container provides a solution to complex cargo requirements that do not fit into a traditional container. Items that do not fit into a traditional container include oversized objects, motor vehicles, machinery, construction materials and equipment. They are also used to transport steel and supplies, some of which are pre- fabricated.
Their open design means they can be quickly and safely loaded by forklifts.
Certain models feature ends are also collapsible, which makes them easy to store when not in use, or transport in multiples between locations.
If you're struggling to transport unusual cargo, consider using a Flat Rack Container.
Flat Rack Options
Steel or wooden floors
Restraint systems
Flush folding ends or removable head boards
Toolbox system
Tare weight and payload
Co-branding
Flat Rack Container Dimensions and Weight
External dimensions and weight of a Flat Rack container. Specifications may vary.
How is this container delivered?