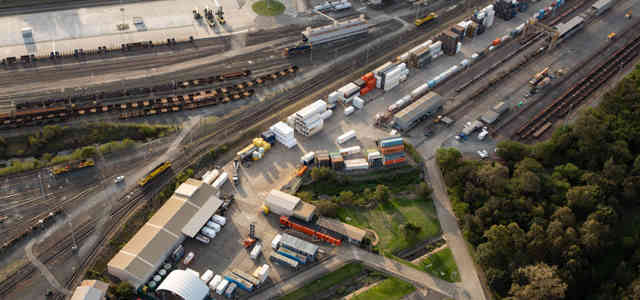 Townsville Shipping Containers
Townsville Shipping Containers Our Depot
29 Reward Crescent
Bohle, Townsville
QLD 4818
Monday - Friday:
8am - 4pm
Townsville Container Depot
Operating as Tropical Containers, SCF has acquired one of the leading providers of new & used shipping containers in North Queensland. We specialise in the hire, sale & distribution of containers to North Queensland. 
We are able to utilise our national footprint to better serve local and national customers for all their container needs.
Located near major ports and road infrastructure, our Townsville depot stores a range of containers including shipping containers for storage, dangerous goods containers, refrigerated containers, site sheds, intermodal containers and ISO tanks.
---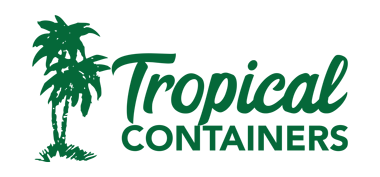 Tropical Containers has now been acquired by SCF. This won't change anything for existing Tropical Containers customers. Many of the same faces will continue, as will the high quality service that you have come to expect from the team in Townsville.
---
At a Glance
Located in Bohle, Townsville our depot services all of North Queensland, from Mackay, all the way up to Cairns.
The depot is approximately 11,000m2 with a range of maintenance, repairs and modification capabilities onsite.
Take A Look Around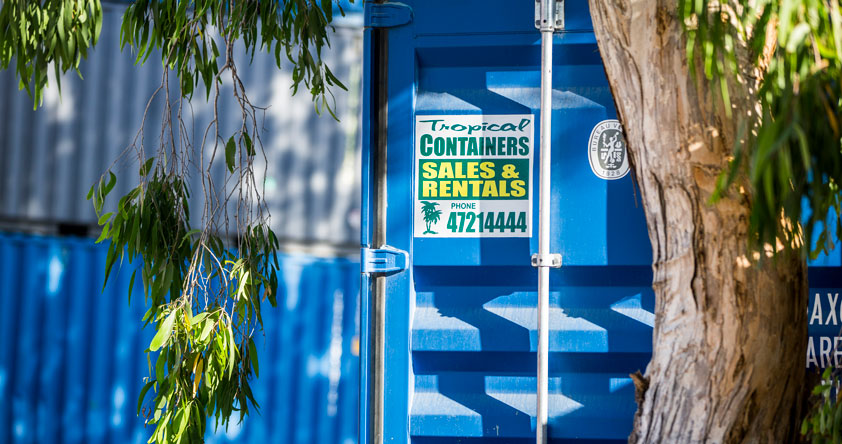 Types of Containers Available
Subject to stock levels, our range of containers are available at our Townsville depot.
General purpose and high cube shipping containers are the most common types of unit available in depot, including:
---
Our Townsville Container Depot Also Stocks
Shipping Containers for Sale in Townsville
SCF's Townsville depot has a wide range of containers available for sale, that come in a range of conditions. With the port of Townsville just around the corner, we have access to a steady stream of new build stock and second hand containers.
In addition to this, our fleet that comes off hire and has reached the end of hire life are also available for sale. There are some great opportunities with this type of container. They remain wind, water and weatherproof, but are much cheaper than new builds due to their age. Take a look at our Container Grades guide to get a better understanding of the conditions of used containers.
Unlike major capital cities, block space in Townsville is often more than ample to store shipping containers on, anywhere from 8ft all the way up to 40ft blocks. On all this space they can be used for many different purposes, from additional storage for furniture, household items, garden equipment or car parts to a fully equipped workshop with plenty of shelving, internal lighting and air conditioning. 
The benefit of buying a container is that it becomes yours to modify, tweak or just forget about.
If you're considering modifying your container, our Townsville depot team can do that onsite before your container leaves depot. So speak with us about your specific requirements and we can help you build your perfect container.
Shipping Containers for Hire in Townsville
Hiring a container makes perfect sense if you know you don't need a container forever, but you're also not sure how long you need one for. Most importantly, it is quick and very easy to get a container for hire organised.
What surprises most people is also the affordability of hiring a container. For less than a coffee a day, you can have a 20ft container on your site. 
So what reasons do people hire a container for? Additional storage during renovations, or the accumulation of more stuff that no longer fits inside your house are two common reasons. People who are moving between houses also utilise containers for extra storage. Even businesses who need to store more office equipment, archives or goods take advantage of container hire. 
It also grants you access to our newest stock, These are often our most visually attractive containers, with less dents, scratches or discolouration. 
Meet Our Team

Glen Kersnovske
Depot Supervisor

Carley Goodwin
Sales and Administration Support Officer