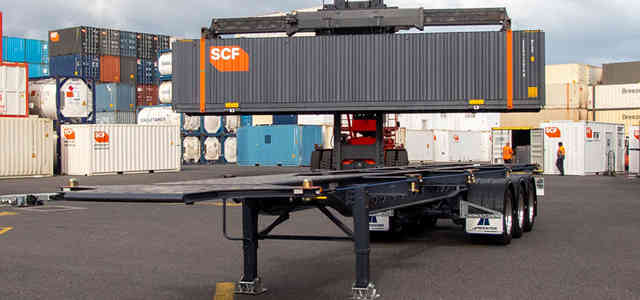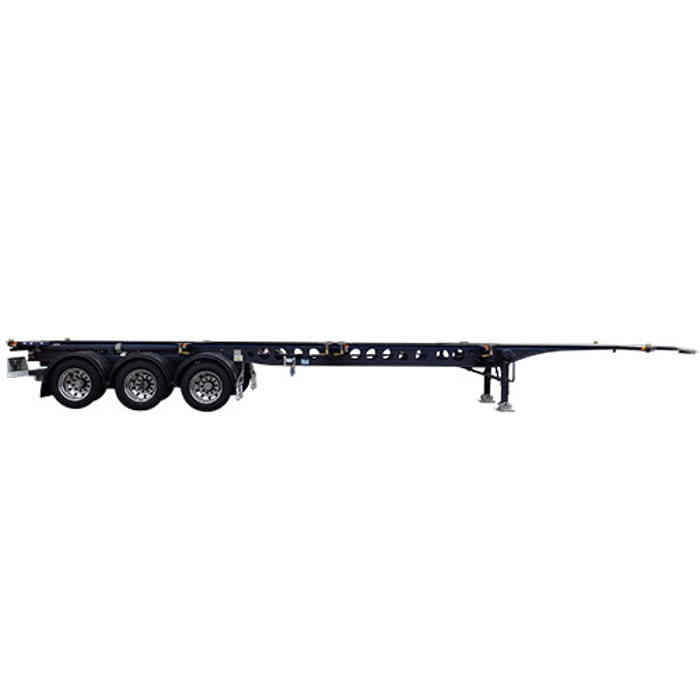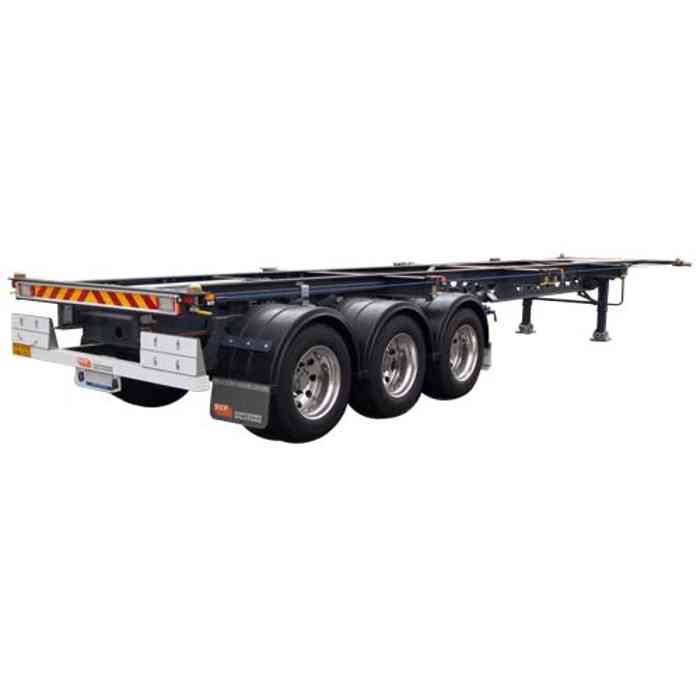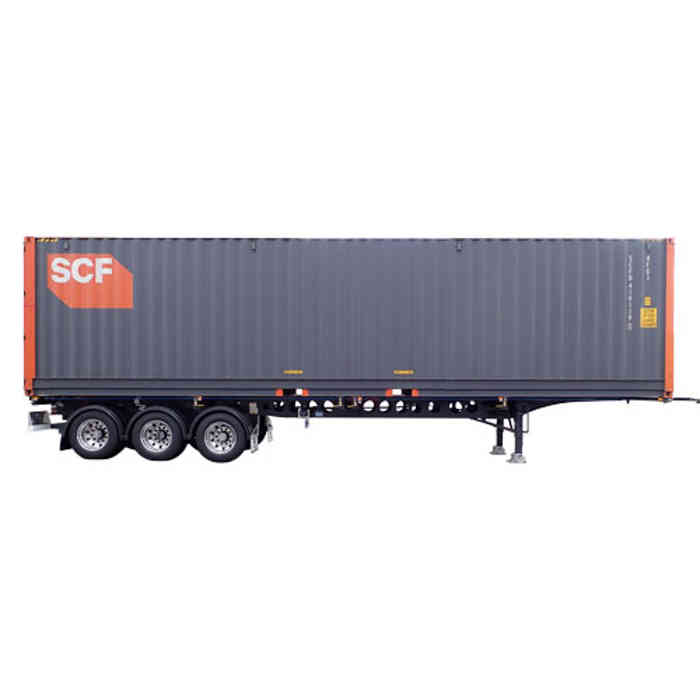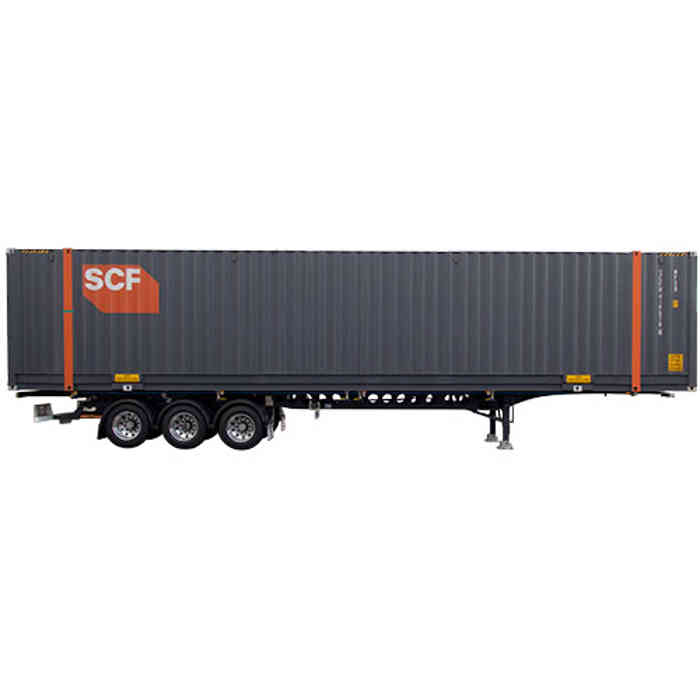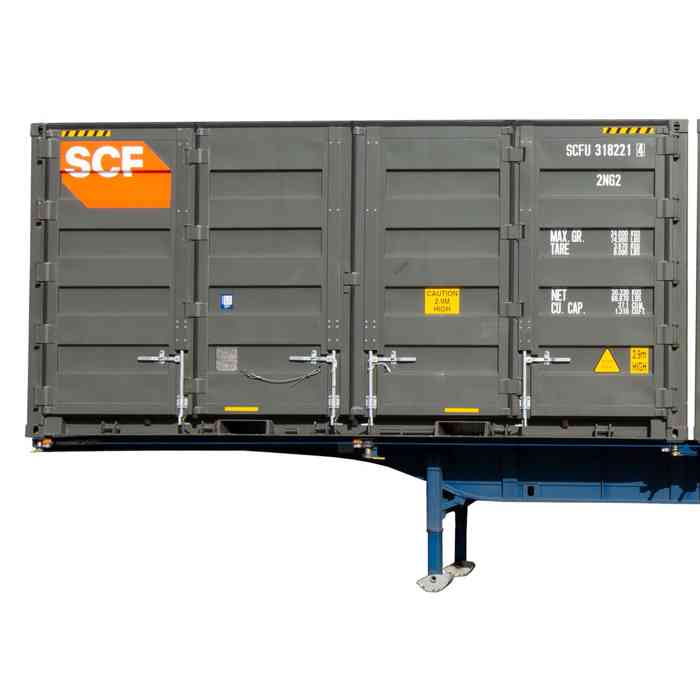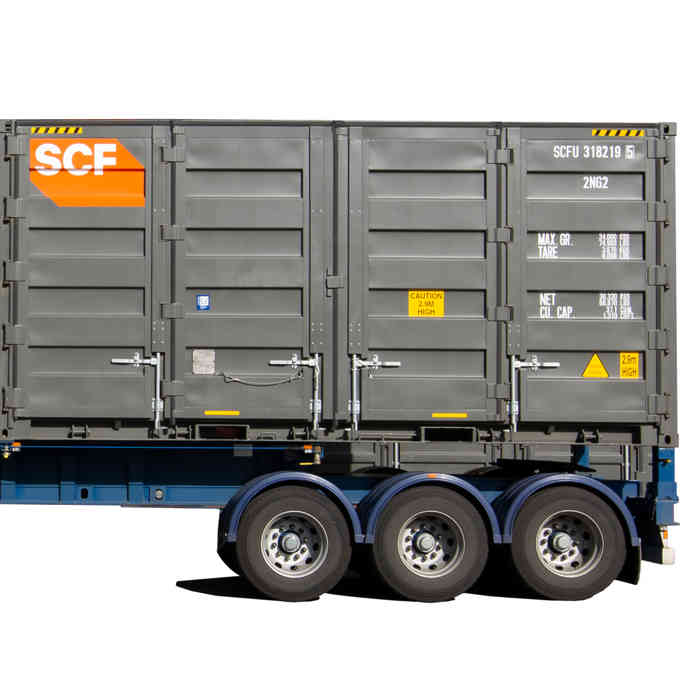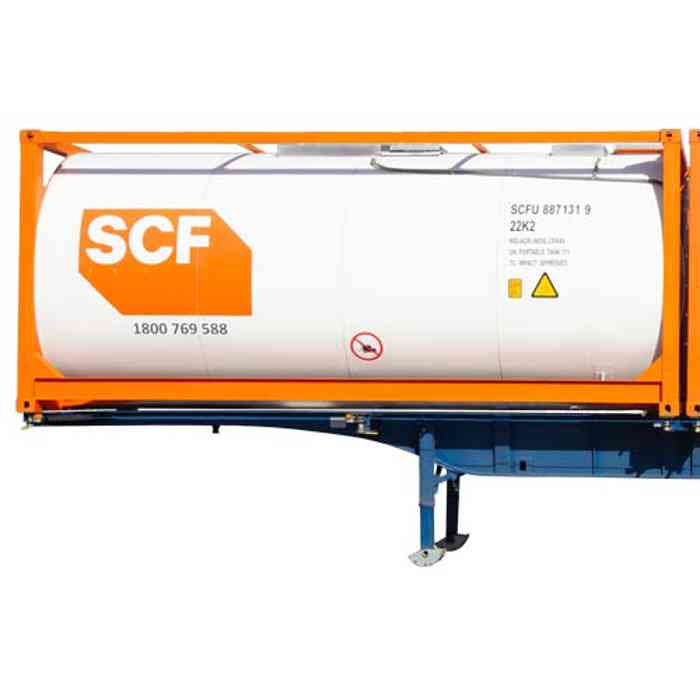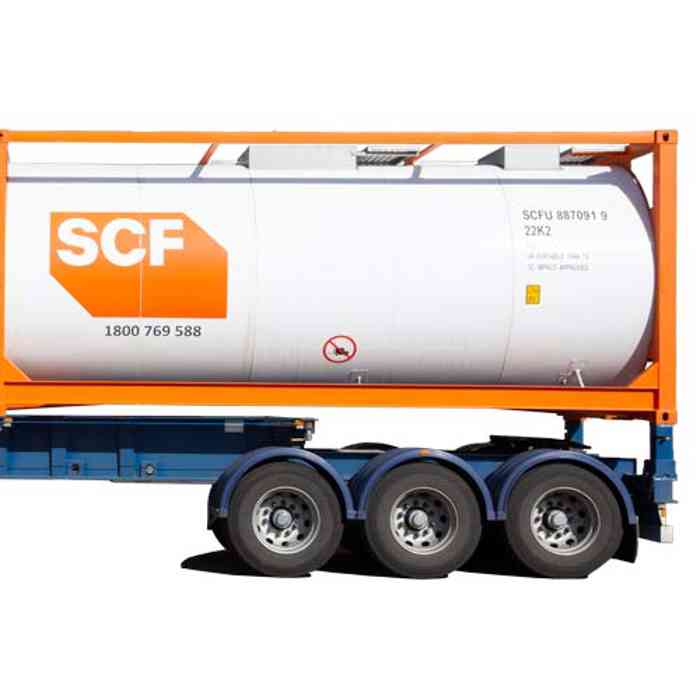 Skel Trailer
Freight requirements change often, but your trailer doesn't have to. With a comprehensive range of container equipment types, SCF's Skel Trailer + Container combination provides a cost effective solution to quickly add fleet capacity and flexibility.
Key Features
Extendable bumper for 40' to 48' container equipment
Ultra low profile design
Low tare weight
Pneumatic rear bumper for easy operation
Equipped with EBS
Designed and manfuactured inAustralia
Skel Trailer Product Features
SCF's ultra-low profile Skeletal Trailer provides a flexible trailer for carrying most types of Intermodal containers. By hiring or buying a SCF Skel Container Trailer and combining it with one of our multiple container types and configurations, fleet utilisation can be enhanced.
Effectively, the Skel + Container combination becomes an interchangeable trailer that can be swapped as the specific freight requirement changes. 
The Skel + Container combination also provides a road to rail option for those considering rail transport for freight to take advantage of interstate rail route cost efficiencies. 
Suitable for a range of container and tank types in multiple configurations:
1 x 20ft Container (8'6 to 9'10)
2 x 20ft Containers (8'6 to 9'10)
1 x 40ft Container (8'6 to 9'10)
1 x 46ft Container (8'6 to 9'10)
1 x 48ft Container (8'6 to 9'10)
Additional features include 2-speed landing legs with rocker feet, as well as airbag suspension with raise and lower valve.
Skel Trailer Options
Custom specifications & customer branding available on new build orders

Alternate container types and configurations are available
Skel Trailer Dimensions and Specifications
Skel Trailers can hold various weights and container shipment sizes depending on what is needed for the job.
Internal dimensions, external dimensions, and weight capacities of SCF's Skel Container Trailer are detailed below.
Specifications may vary.
Skel Trailer External Dimensions 
External dimensions of a Skel Trailer for container transport.
SCF Skel One Trailer Many Solutions
Introducing SCF's skel and container combination, designed to fast track your business growth.