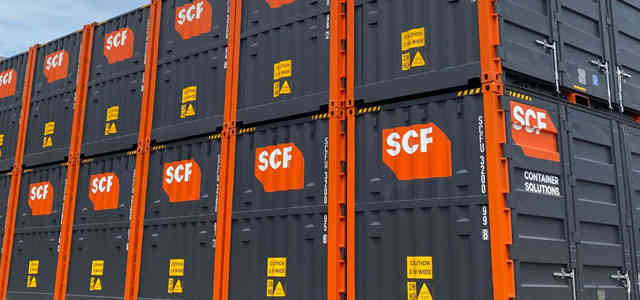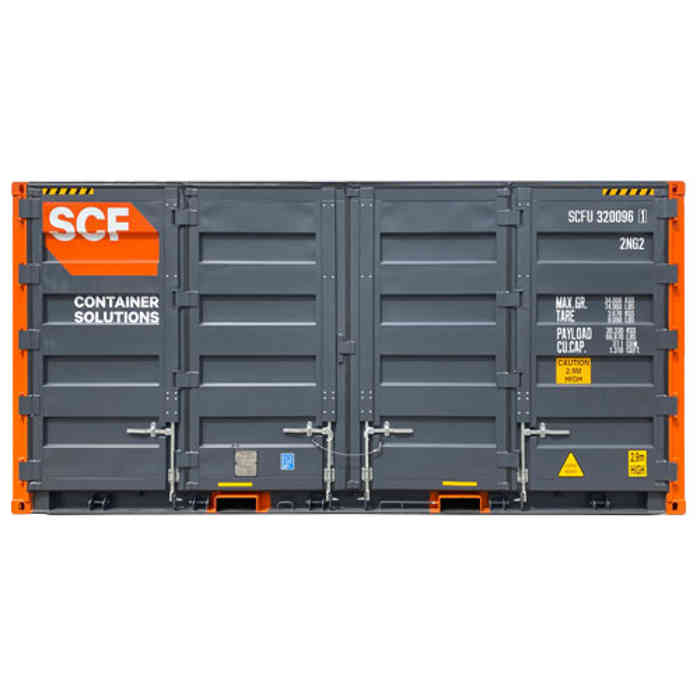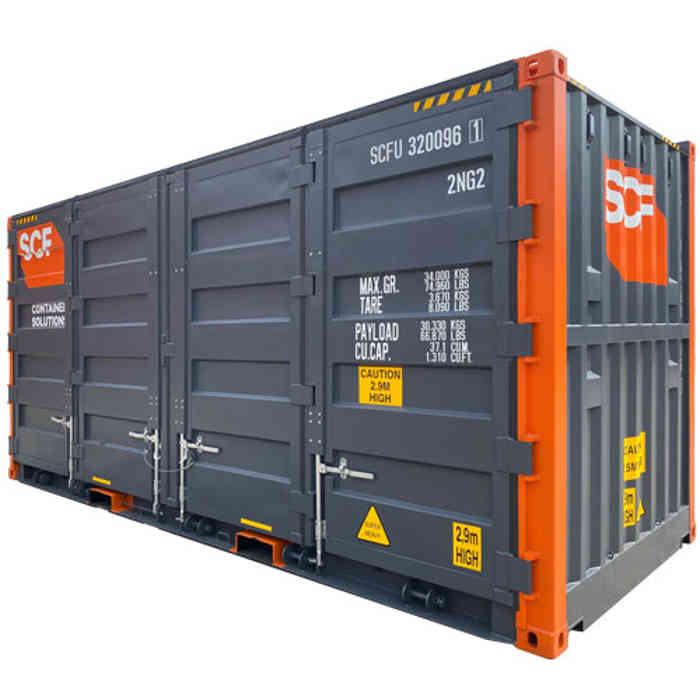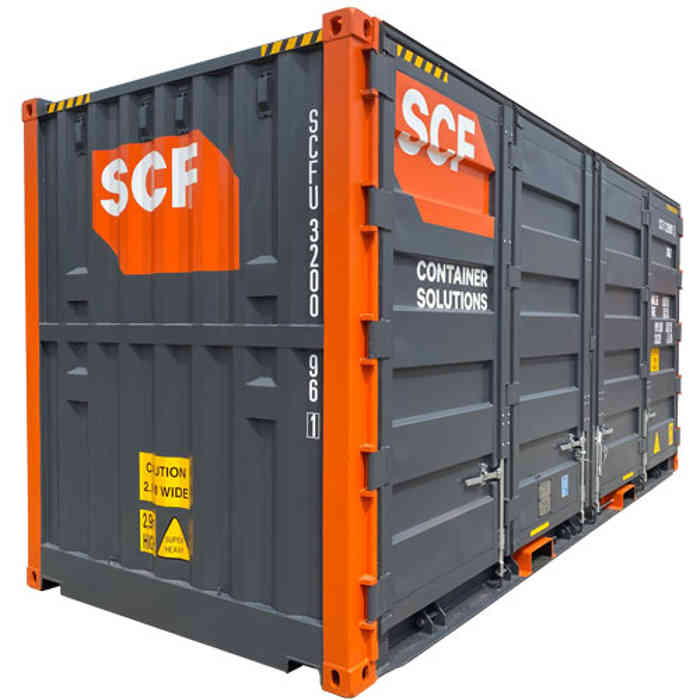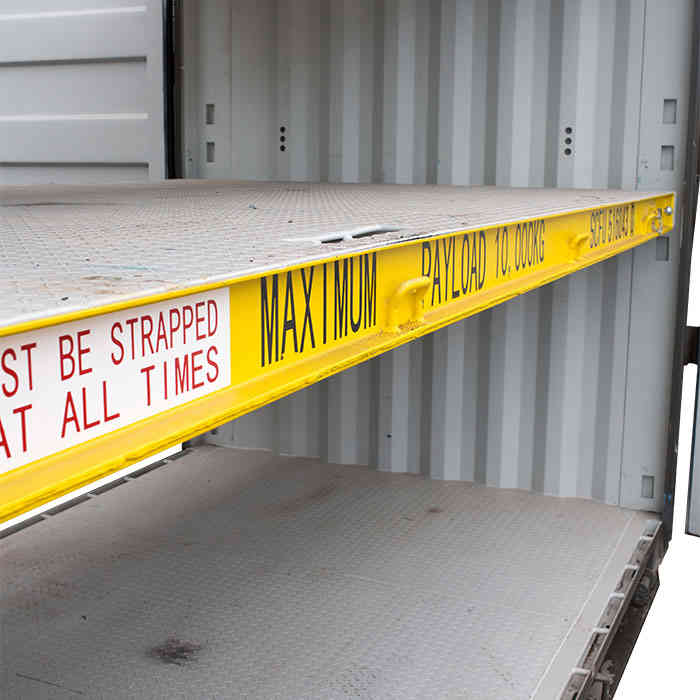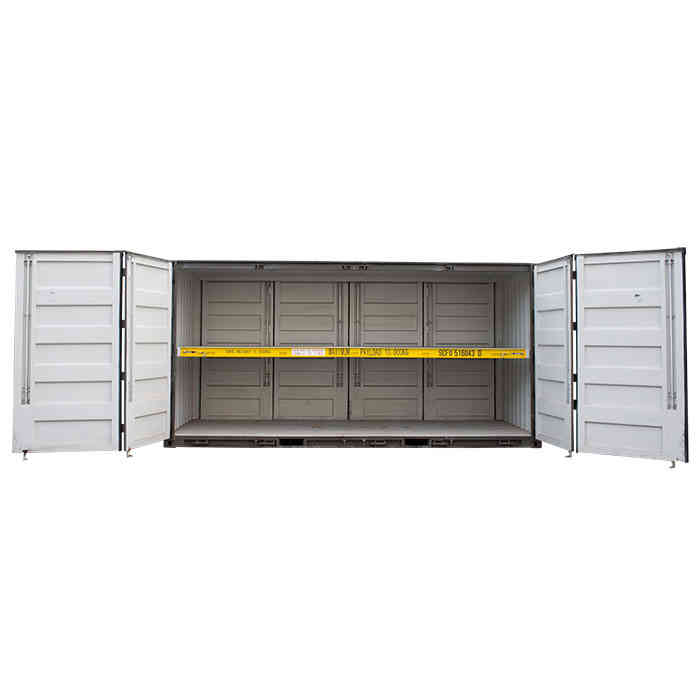 20ft Double Side Door
SCF's 20ft Double Side Door container is one of the most flexible intermodal containers available in the market today. With easy access from both sides and multiple restraint points, the 20' Double Side Door is suitable for multiple freight types and loading operations.
Key Features
Full side opening on both sides of the container
2 pallet wide
Ladder lashing system
Winch lashing system
Steel floor
Anti-racking design for easy door operation
Product Details
Built with high-quality materials, SCF's 20ft double side door container provides the ultimate flexibility for multiple freight types. Ideal for 2 chep pallet wide freight, heavy or dense, including irregular freight such as steel coils and machinery. 
Available in standard heights of 9'6 and 9'10, both versions are compatible with the SCF mezzanine deck system. This system allows for flexible freight heights.
For loading and unloading, steel side doors allow access for fast HSE compliant operation, minimising required labour time to operate.
Increased protection on high risk damage areas help reduce ongoing damage costs and equipment downtime.
SCF also produces a range of other sizes and variants to provide alternative capacity options to suit your requirements.  
Options
Vented system (for produce, gas cylinders or similar products)

Mezzanine deck system

Lightweight models

Alternative lashing systems

Brand (colours and logo)
20ft Double Side Door Dimensions and Weight
Specifications may vary
9'6 Variant
The cubic capacity of a 9'6 variant 20ft double side door container is 37m3.
9'10 Variant
The cubic capacity of a 9'10 variant 20ft double side door container is 38.5m3.
How is this container delivered?