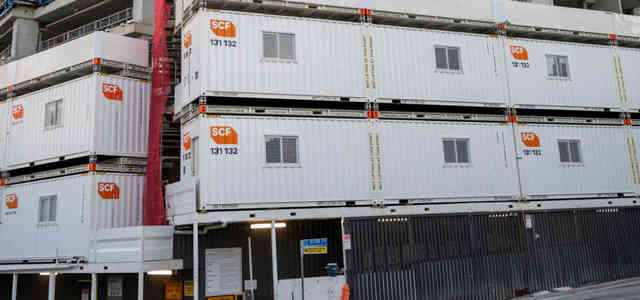 Wharf St - Morris Property Group
Project Location
The project is located at 152 Wharf St, Spring Hill, Queensland.
SCF Site Sheds Deployed
4 x

2 x Offices with walks on each end
2 x Lunch Rooms,

1 x
1 x
1 x
(configured for meetings)
1 x
Site Challenges
The site receives a large volume of foot traffic. SCF are able to provide 10kPa overhead protection and top level crane storage due to site space limitations.
All containers are double stacked and placed on B-Class hoarding to allow continuous pedestrian access in the CBD.