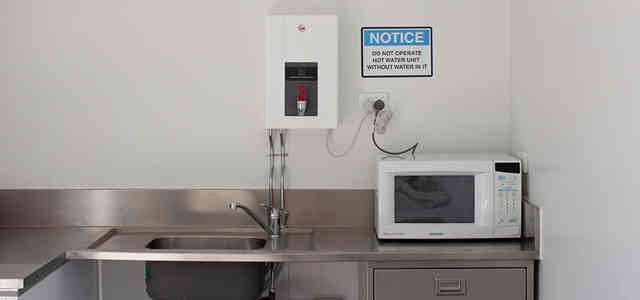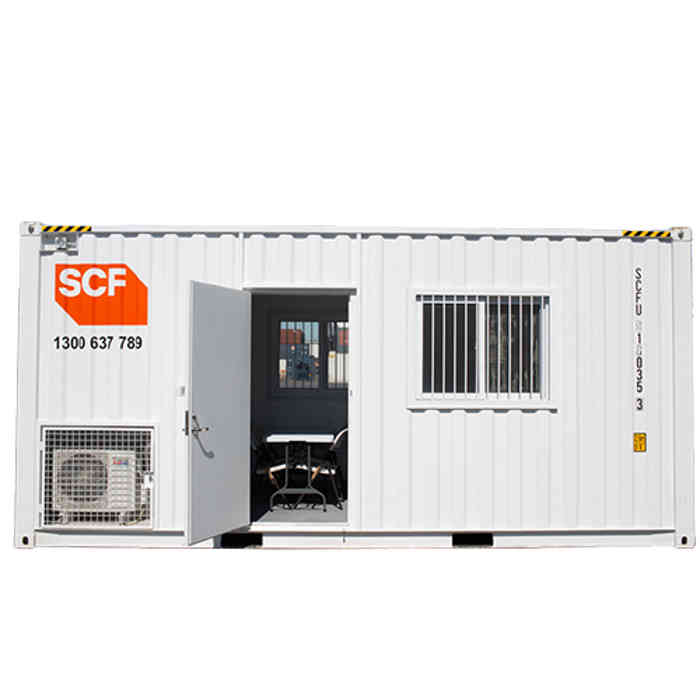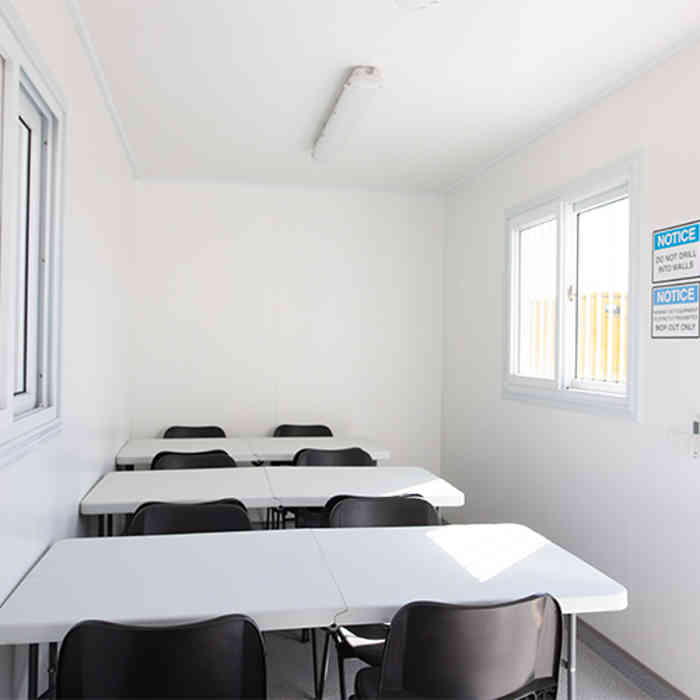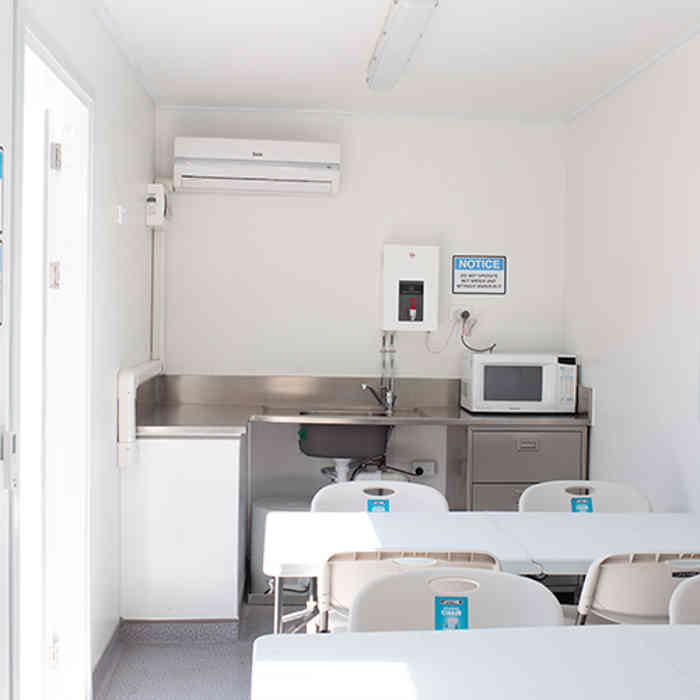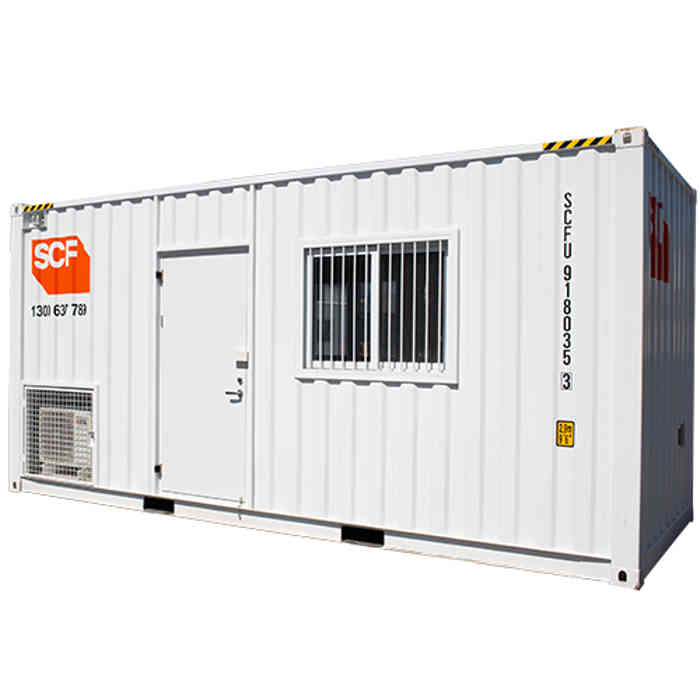 20ft Lunch Room
Take your team out for lunch, on their time, and their money, in an SCF lunch room. Gourmet leftovers like quinoa salad, protein balls, or reheated pies and pasties can all be prepared, enjoyed and cleaned, in comfort and safety.
Key Features
Stainless steel kitchenette
Energy efficient internal lighting
Rockwool insulation and split system reverse cycle air conditioning
Hot and cold water
Various configurations to suit your needs
Product Details
Built with the same high-quality materials as our standard containers and portable buildings, the SCF Lunch Room is a dedicated space for your team and contractors to safely enjoy lunch, hot or cold drinks, and light refreshments throughout the day. Each unit is construction compliant with all Australian standards and the National Construction Code 2013.
All units are built with a strong focus on safety and security, including lockable steel doors, hardwired smoke alarms with battery backup, internal lighting and windows with fly screens and security mesh. 
SCF Lunch Rooms are installed with Rockwool insulation, split system reverse cycle air conditioning, hot and cold water, sink, stainless steel kitchenette bench and energy efficient internal lighting. There are also provisions for a microwave and refrigerator, which can be installed in depot prior to delivery. A team who can eat in comfort and refuel will get more work done with less mistakes.
Our construction range thrives in harsh environments. Built from steel (including steel doors) with high quality fittings, our units are designed to last so your site runs smoothly.
Options
Multiple fitout options – Lunch Room or Office setup

Table and seating for your team

Custom container modification based on your requirements
20ft Lunch Room Dimensions and Weight
Specifications may vary
How is this container delivered?
The standard 20' and 40' range of containers provide ease and flexibility of transport and deployment. Lunch Room containers are compact, meaning they won't take up too much space on site. They can also be multi stacked. Any cleared, level part of the site should fit a Lunch Room. How we access the site will depend on our method of delivery, but the following methods suit these units.
What our customers are saying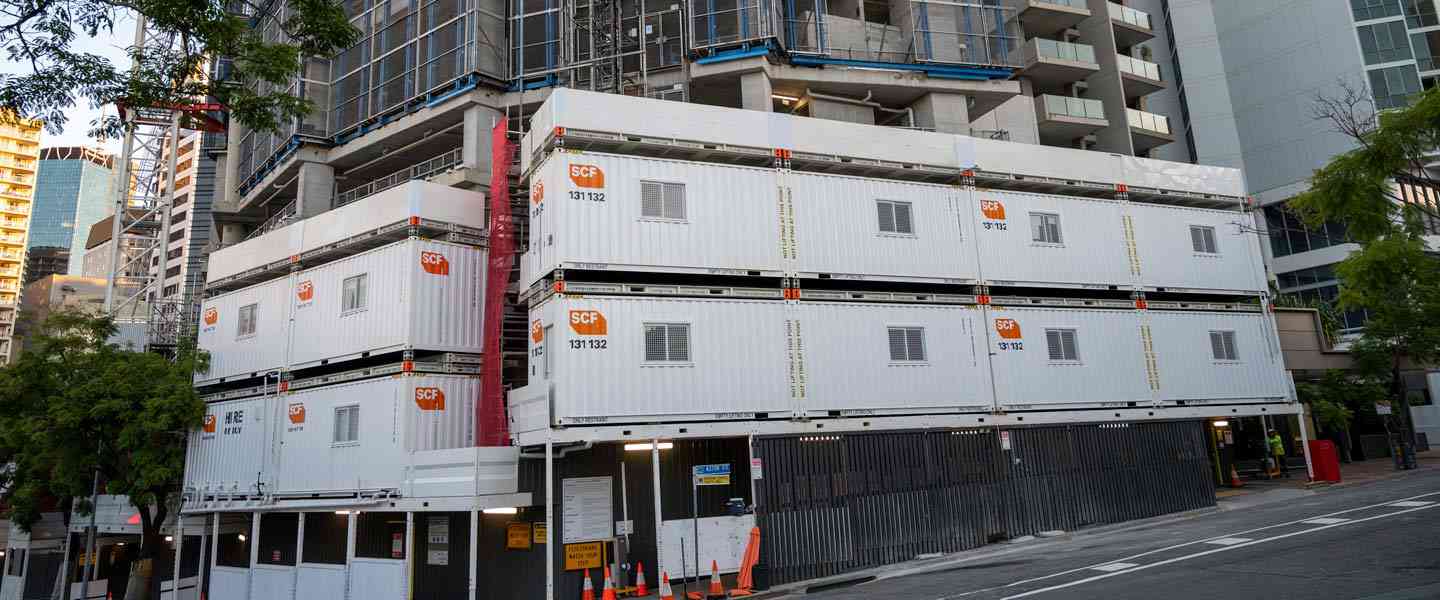 Your New Construction Partner
From engineering, to install and dismantle. SCF can provide all the amenities you need to run a successful construction project.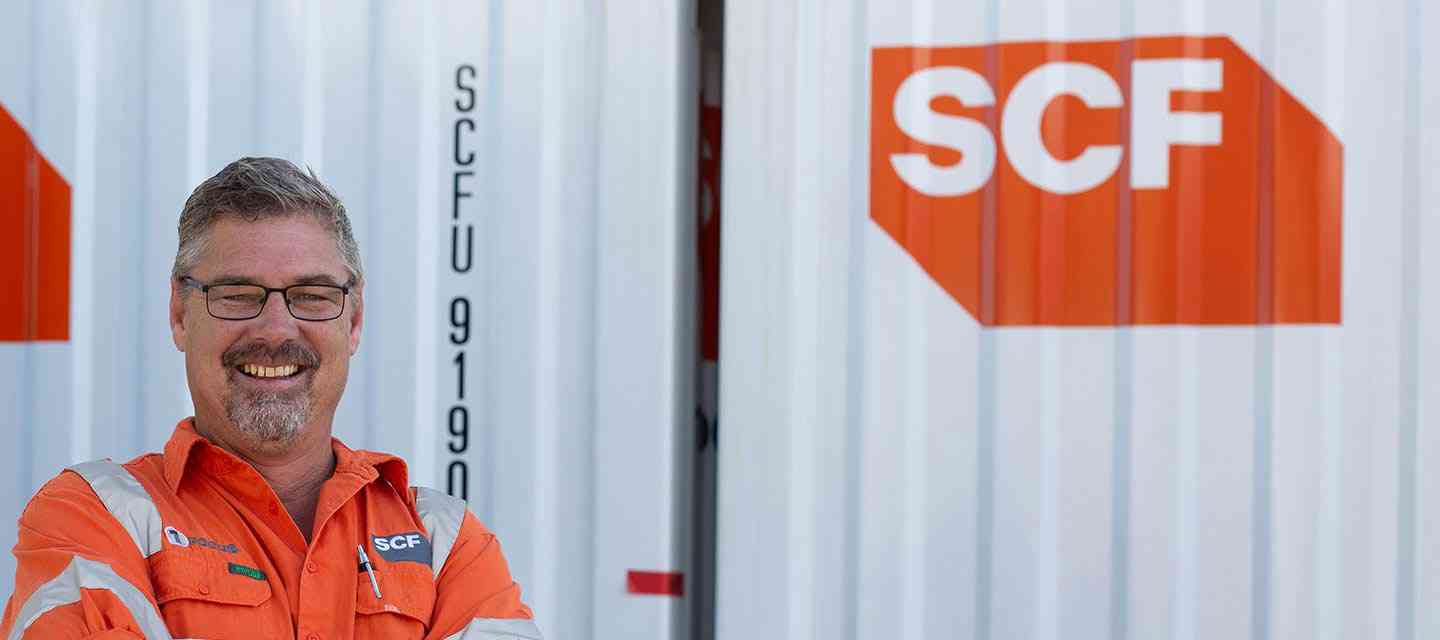 Ready to take the next step?
Get a quick quote today to see how our products and services might be the right fit for you.