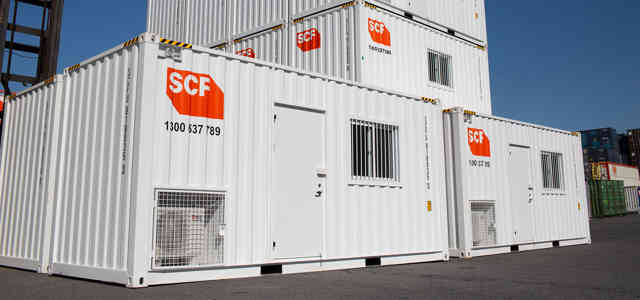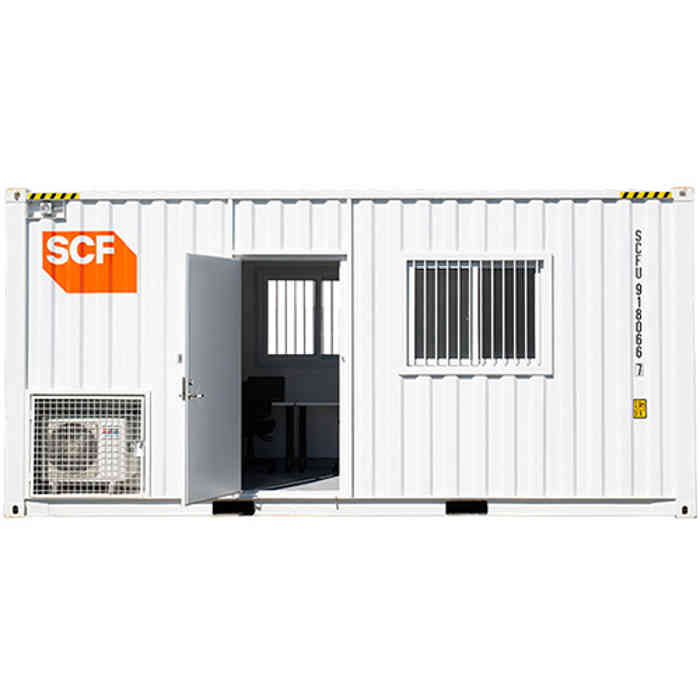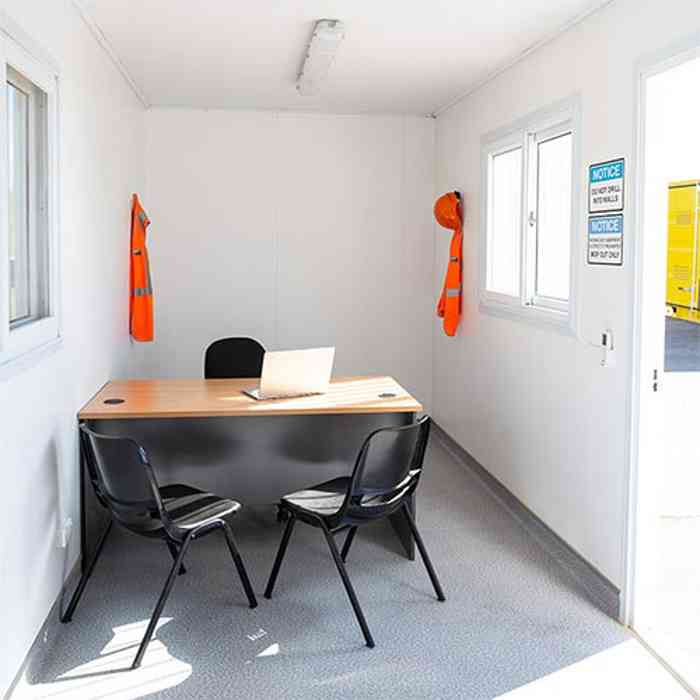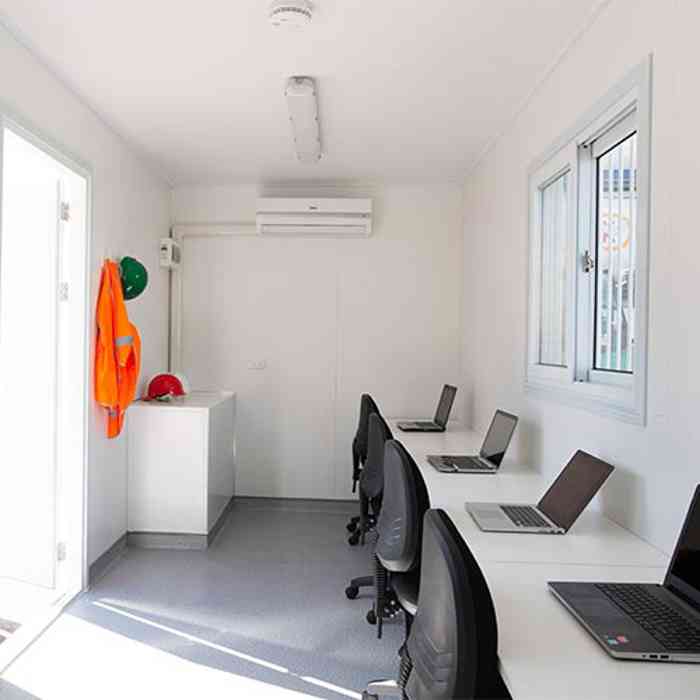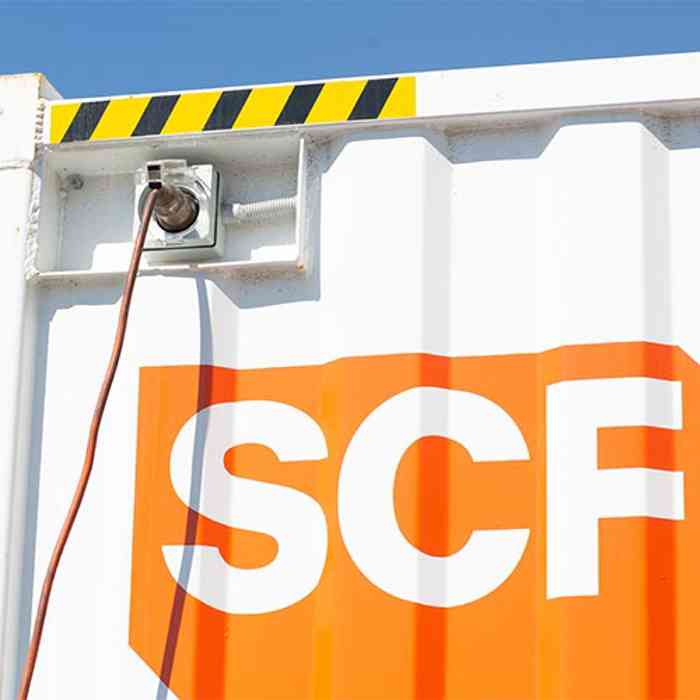 20ft Site Office
SCF site offices are the ideal unit to successfully manage your project from – insulated, air conditioned and configurable to your needs.
Key Features
Rockwool insulation
Split system reverse cycle air conditioning externally recessed (within 20ft footprint)
Hard wired smoke detector with battery backup
Steel PA doors with lockbox
Windows with flyscreen and security mesh
Product Details
Built with the same high-quality materials as our standard containers and portable buildings, the SCF site office or also known as a shipping container office, will provide the optimum working space for you and your team.
SCF Site Offices come with superior Rockwool insulation so you can make important decisions in peace and comfort. A split system reverse cycle air conditioner ensures the temperature is steady in hot and cold environments too.
All container office units are built with a strong focus on safety and security including internal and external lighting and windows with fly screens and security mesh. The units are construction compliant with all Australian standards and the National Construction Code 2013.
Depending on your requirements, a range of internal layouts can also be arranged. Choices include a single office, setups for a team, or a meeting room.
Our construction range thrives in harsh environments. Built from steel (including steel doors) with high-quality fittings, our units are designed to last so you can get on with your work.
Container Office Options
Multiple fit-out options including:
Single office

Team setup

Meeting room

Furniture for your team

Custom container modifications based on your requirements
Shipping Container Office for Sale
Buying a site office or a shipping container office could be the answer to support your business growth, reduce your tax bill or make your day-to-day planning easier. Shift from one site to another without the worry of de-hire.
You can modify it to suit your team too. Need a different layout? Our team of highly skilled and qualified depot staff can engineer and build out specific features that you require.
We have delivered a range of configurations that support one or more individuals, from a single office to a larger team setup or meeting room. 
Our site offices are built with superior materials and finishes too, so they will last in even the harshest conditions and environments.
If you're looking to buy a site office, speak with SCF today. Still not sure exactly what you need? Check our our Container Buyer's Guide.
Portable Site Office Hire
If you only need a site office for a specific project, you should consider hire instead. 
Our portable container offices can be quickly deployed, from depot to site within days. They come fully equipped with all the features your team needs to stay safe and work efficiently. 
Site office hire is charged at a daily rate, with a minimum hire term of 31 days. Not sure how long your project will run for? Once you have the container on site, it is yours until you need to return it. We know as well as anyone that projects can often run longer than planned.
Not only that, by hiring a site office you will also have access to our newest build units. 
20ft Site Office Dimensions and Weight
Internal & external dimensions and weight of a 20ft site office. Specifications may vary
How is this container delivered?
Site Offices are compact, meaning they won't take up too much space on your worksite. Any cleared, level part of the worksite will fit a Site Office. How we access the site will depend on our method of delivery, but the following methods suit these units.
What our customers are saying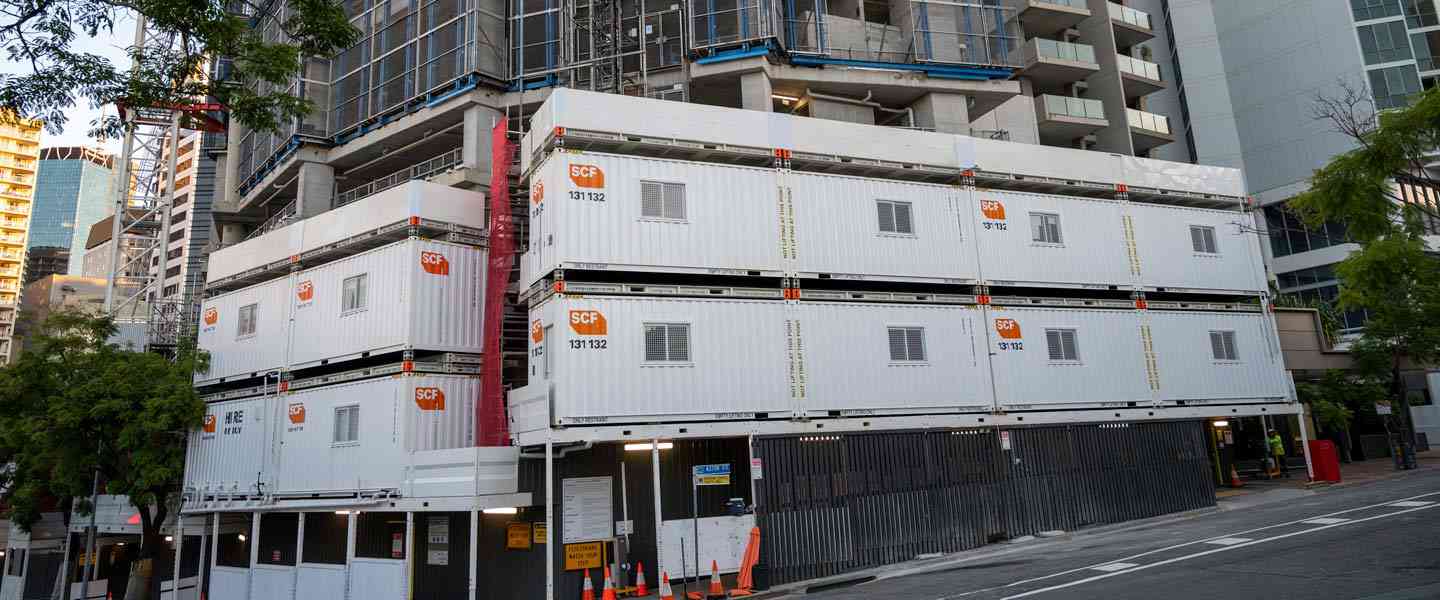 Your New Construction Partner
From engineering, to install and dismantle. SCF can provide all the amenities you need to run a successful construction project.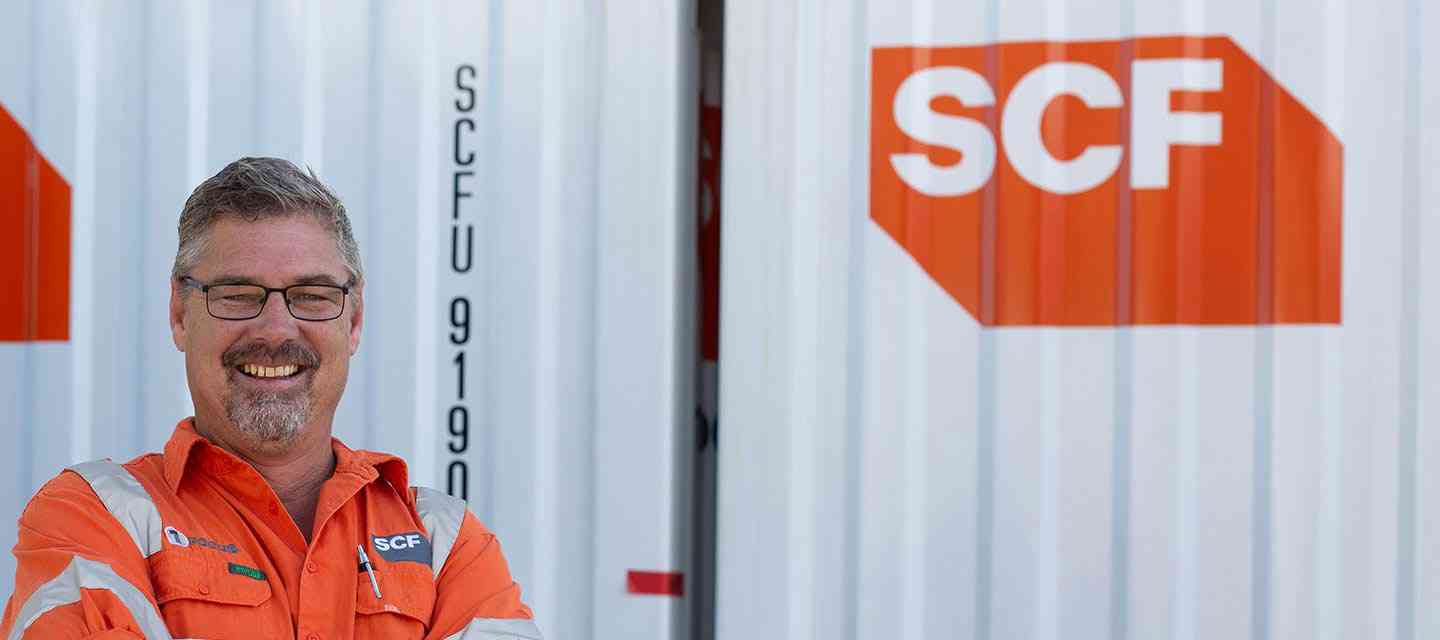 Ready to take the next step?
Get a quick quote today to see how our products and services might be the right fit for you.