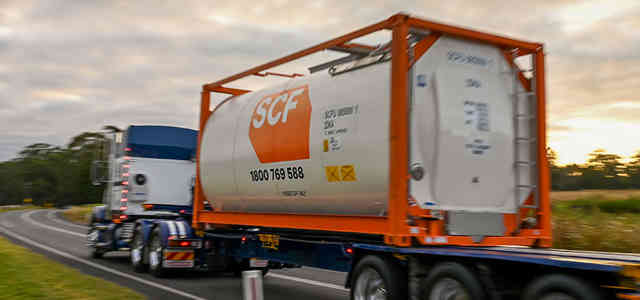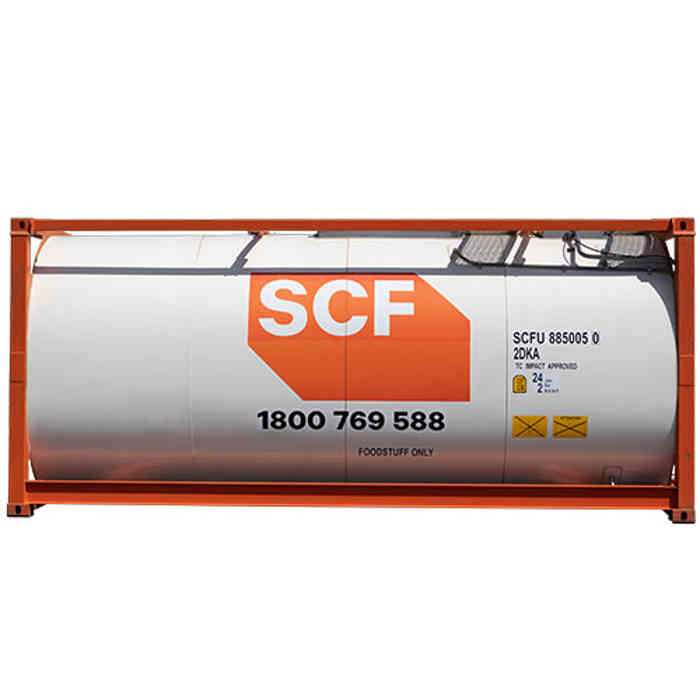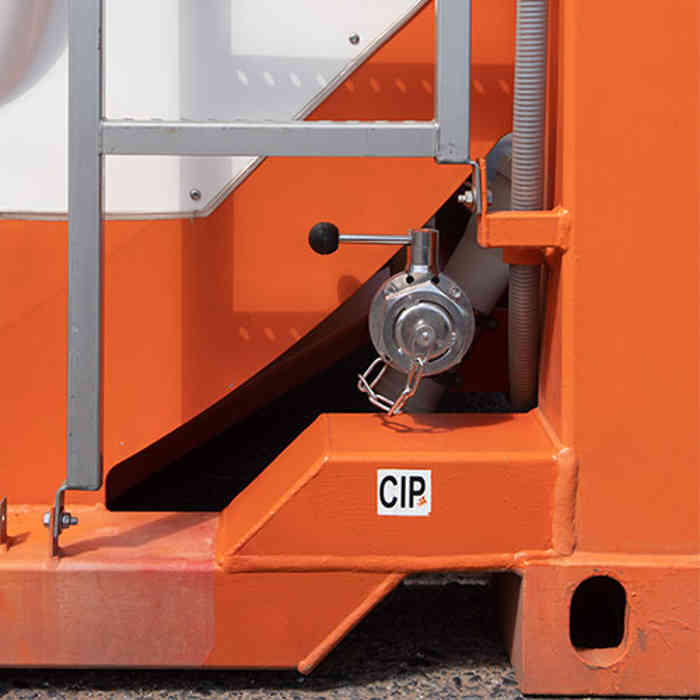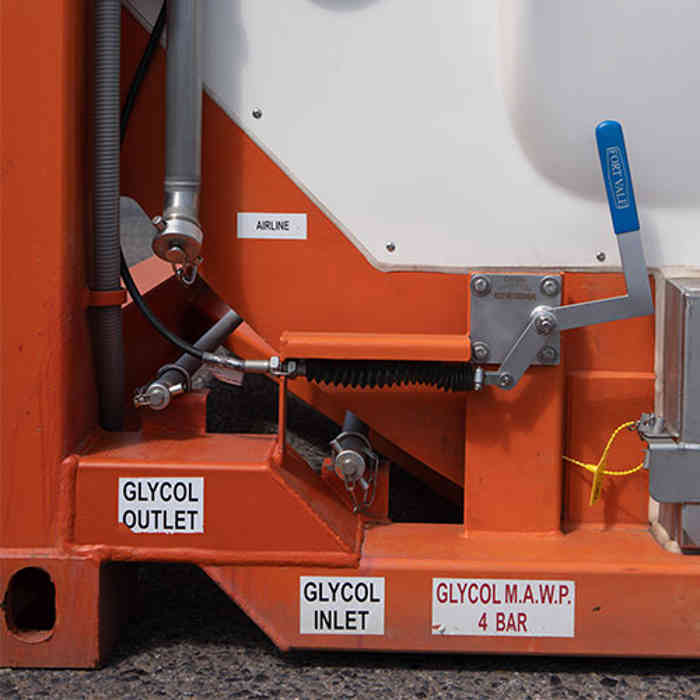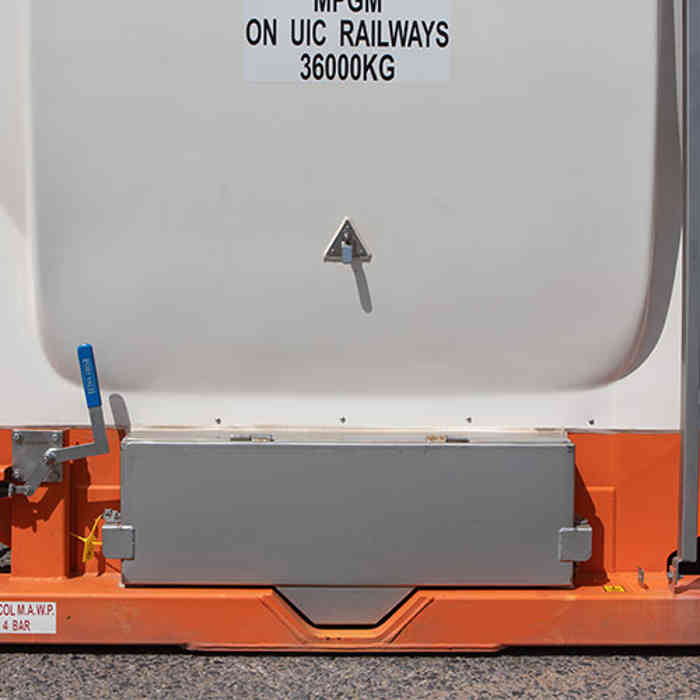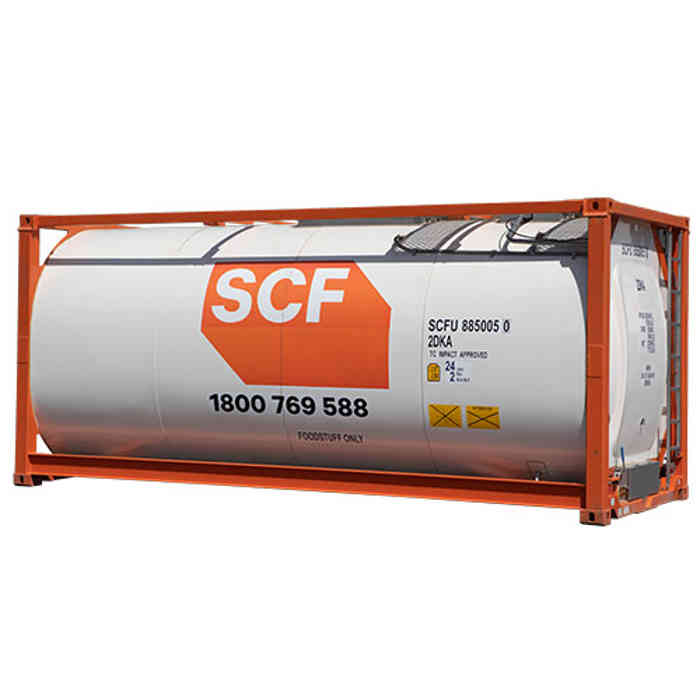 ISO Food Grade CIP Tank
SCF has extensive ISO tank expertise which has underpinned the development of its Food Grade Cleaning in Place (CIP) tank container. Suited to transporting temperature sensitive cargo, such as milk. Superior thermal insulation maintains temperature for longer, so your cargo can be delivered within specification.
Key Features
Superior insulation system for temperature sensitive cargos
Internal Cleaning in Place (CIP)
Food grade hygienic valves and gaskets throughout
Thermowell for the fitment of remote temp monitoring systems
21,000 - 24,500L capacities available
Sample ports in tap or syringe configuration dependent on your sanitary requirements
Fully sealed, lockable discharge cabinet for sanitary applications
Product Details
SCF's Food Grade ISO Tank can be supplied with baffles so cargos of different specific gravity can be loaded in a two-way supply chain.
A Worksafe design registered version is available for the transport of pressurised cargos such as carbonated beverages.
All units are fitted with sample ports to enable cargo sampling prior to discharge.
Units can be fitted with remote temperature tracking system to enable 24 hour back to base monitoring.
Both refrigerated and heated variants available in either Diesel or Electric formats.
Integrated rotating CIP spinner heads to provide both mechanical and chemical clean guaranteeing the highest levels of product quality control.
View the rest of our iso tank range to find out how SCF can support your industry needs.
Options
Onboard heating and cooling systems (3 phase electric or diesel generated)

Temperature tracking and data monitoring with back to base temperature reporting

4" discharge for viscous cargos

SCF Patented Breath Easy air relief indicator

Integrated Footvalve and airline
ISO Food Grade Container Dimensions and Specs
SCF has a range of tank capacities. Contact us to discuss the right container size for your needs. Specifications may vary.
ISO Food Grade CIP Tank External Dimensions
External dimensions of an ISO food grade CIP tank.
How Does Our Milk Tank Perform?
See how McColl's is using our Food Grade CIP tank to transport milk across the country.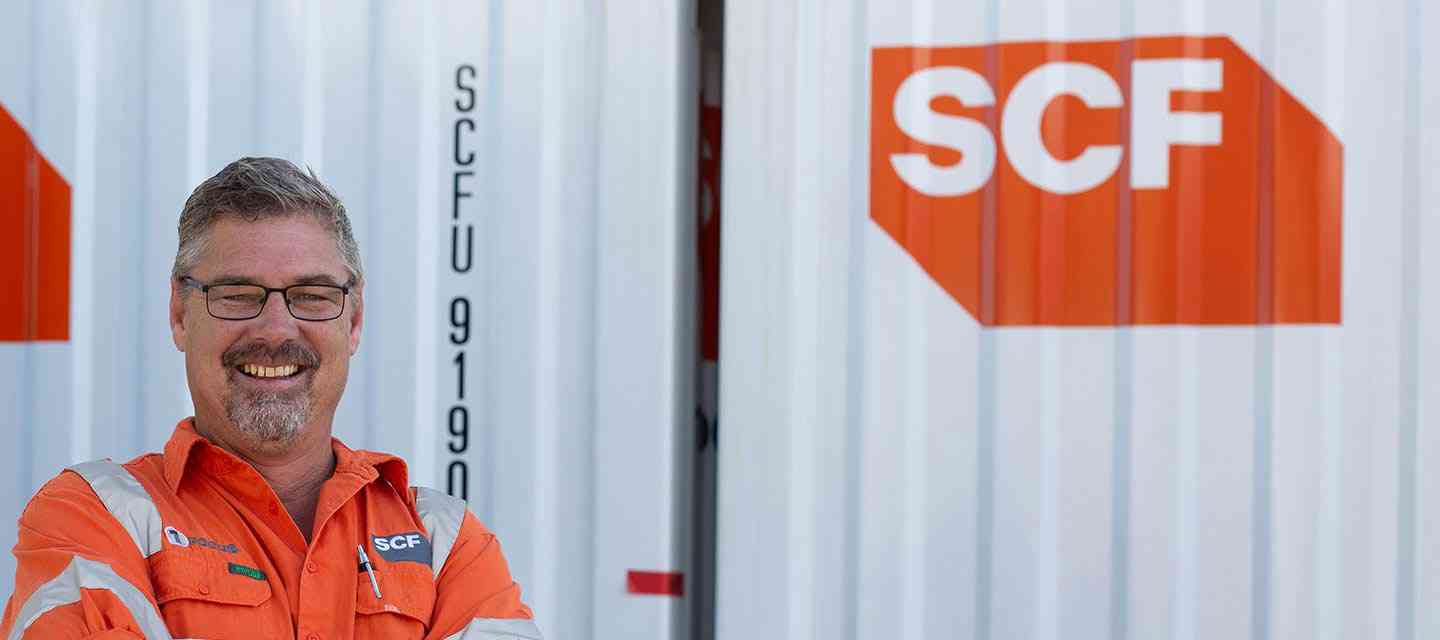 Ready to take the next step?
Get a quick quote today to see how our products and services might be the right fit for you.

Customise Your Container
We offer a range of customisations so you can get a container that's tailored to your exact needs and specifications