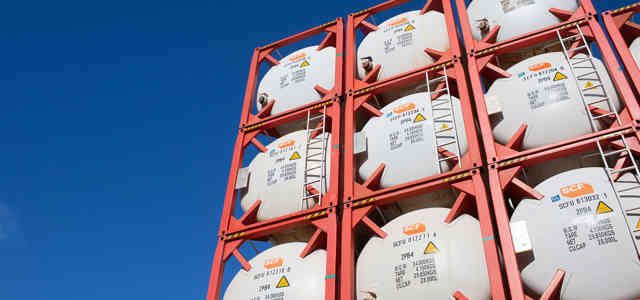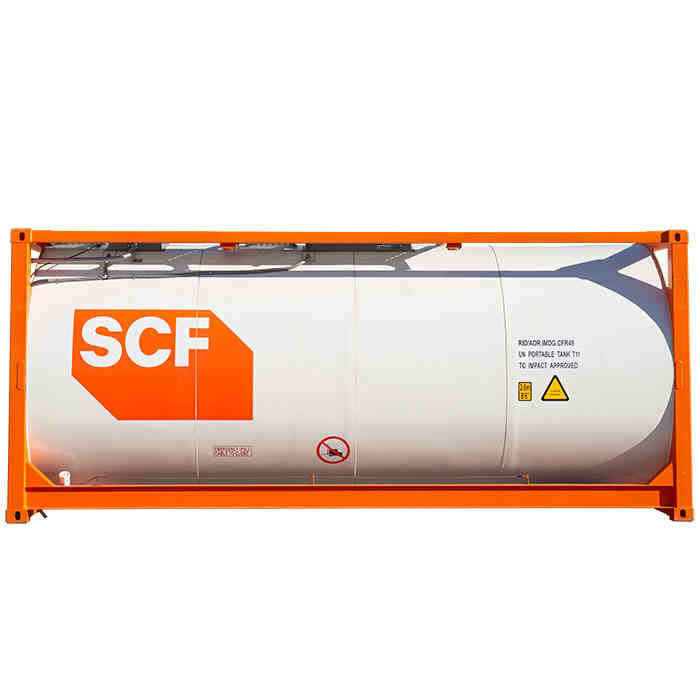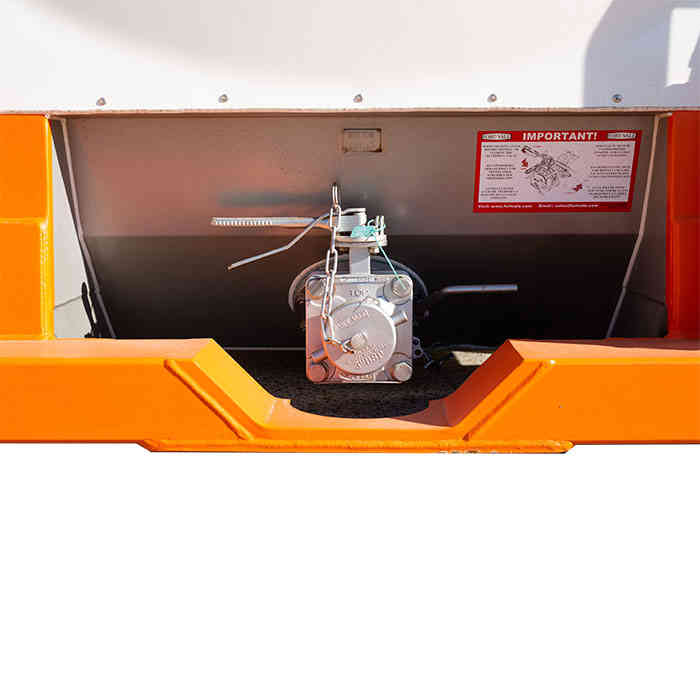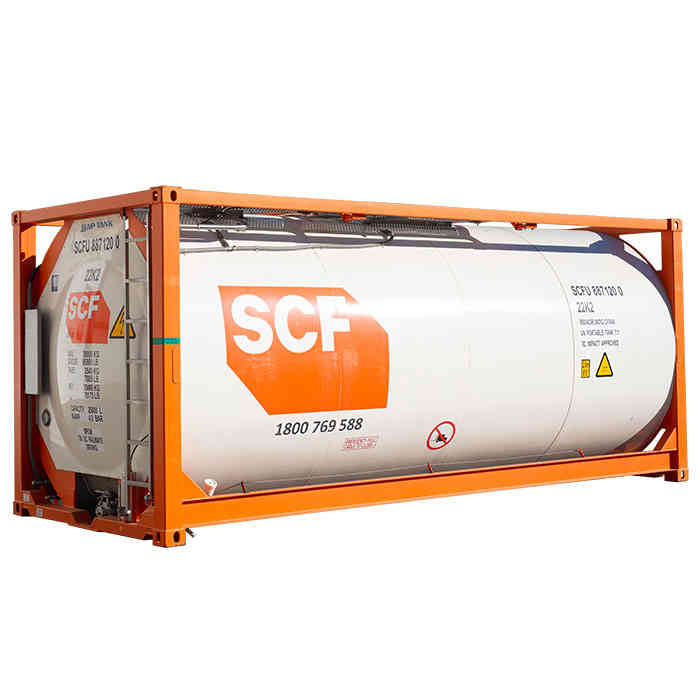 ISO Liquid Tank
SCF's ISO tank containers are built to ISO standards, making them suitable for intermodal transport and storage of hazardous and non-hazardous materials. 
Key Features
Fully compliant with ISO, IMO and IMDG standards
14,000L - 26,000L capacities
Supplied in current survey
Suitable for use on road, rail and sea
Variants available for the transportation and storage of food and chemicals
Product Details
Our specialised ISO tanks cater to specific product or industry requirements and are custom designed to meet specific customer/cargo driven outcomes. 
Our ISO liquid and acid tanks are suitable for a wide range of applications, including the intermodal transport of substances such as hazardous chemicals, ethanol, dangerous goods, fertilisers, liquid minerals, and non-dangerous goods cargoes.
In addition to offering a wide range of sizes, we have both bottom and top discharge functions available. Our liquid tanks' stainless steel shell and ISO frame make them ideal for gantry crane straddle lifting and side loader transportation
Lining options are available for specific aggressive or corrosive cargo requirements.
Liquid Tank Options
Safety handrails, steam heating, and insulation

Gantry platforms complaint to AS1957

Vacuum relief valves

Lining for corrosive cargo
ISO Liquid Tank Dimensions and Weight
SCF has a range of tank capacities. Contact us to discuss the right container size for your needs. Specifications may vary.
Payload (kg)
32,500 - 33,500
How is this container delivered?
ISO Tank Containers | Saving The Environment
Not only are ISO Tanks a safe way to transport large volumes of liquids, they are also an environmentally friendly option too. As a member of the International Tank Container Organisation (ITCO), SCF is proud to share this video which demonstrates how ISO Tanks reduce reliance on single use plastics.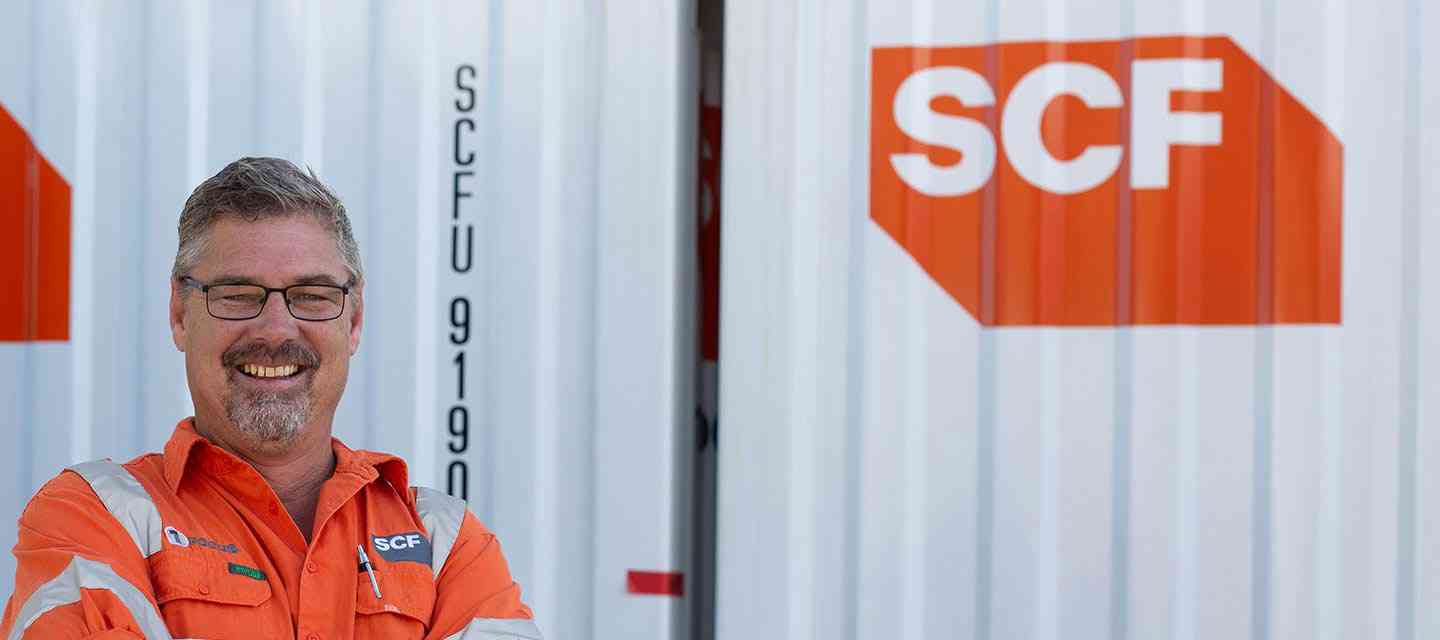 Ready to take the next step?
Get a quick quote today to see how our products and services might be the right fit for you.
Find a solution that works for you
SCF services and provides products for a wide range of industries to help provide affordable and tailored container solutions for short and long-term projects. Everything from storage and transport, to accommodation, we've got you covered. Find out how we can help.

Customise Your Container
We offer a range of customisations so you can get a container that's tailored to your exact needs and specifications