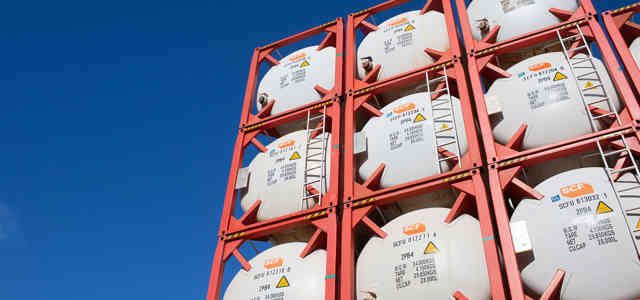 An ISO tank container is a large scale tank used for the transport of bulk liquids, chemicals and powders. The volume of an ISO tank can vary from 14,000L up to 28,000L, however the external dimensions are similar to a standard 20ft shipping container.
ISO tanks adhere to the specifications set by the International Organisation for Standardisation (ISO) which ensures they are suitable for transport on road (truck), rail (train) and sea (ship).
Depending on the cargo, a range of technology and features are available, including insulation and heating for temperature control, side discharge for added safety, volume level indicators, top hatches and integrated airlines to reduce the chance of implosion.
Food grade ISO tank containers are commonly use to transport cargo such as milk, beer, wine, molasses, fish oil and even chocolate. There are also variants for acid, chemicals, water and powders, such as cement, fly ash and lime, to name a few.
SCF is a leading iso tank container supplier in Australia. We ensure that your products and materials are transported safely & efficiently across the country.
Show More
Show Less