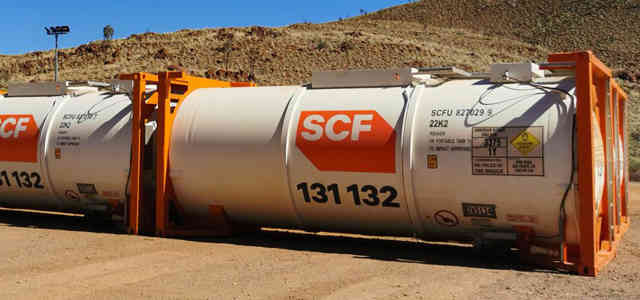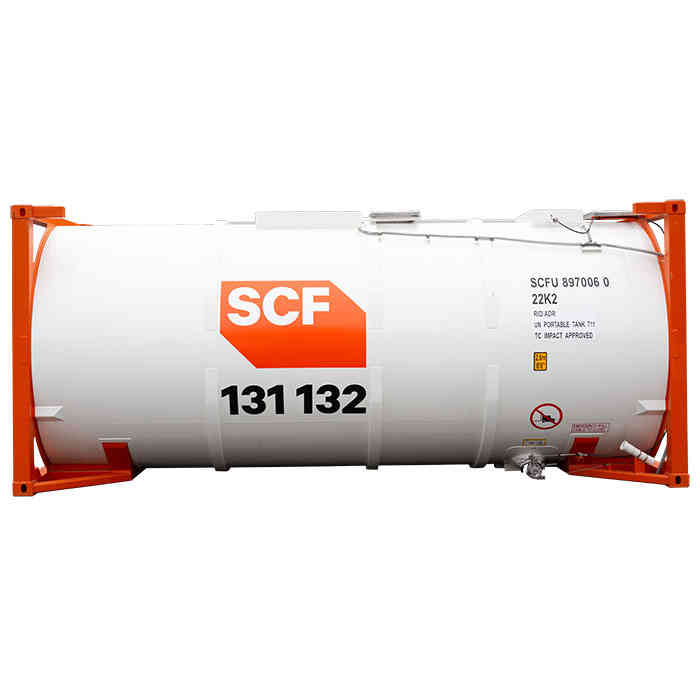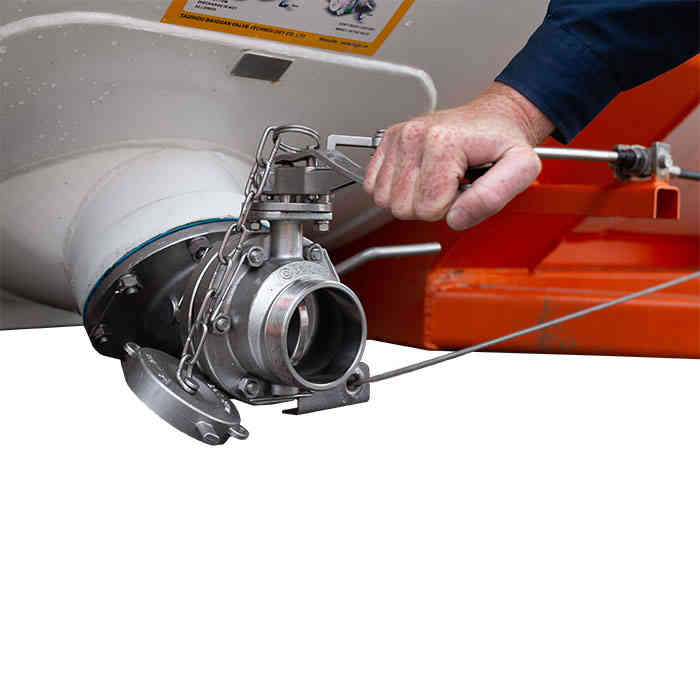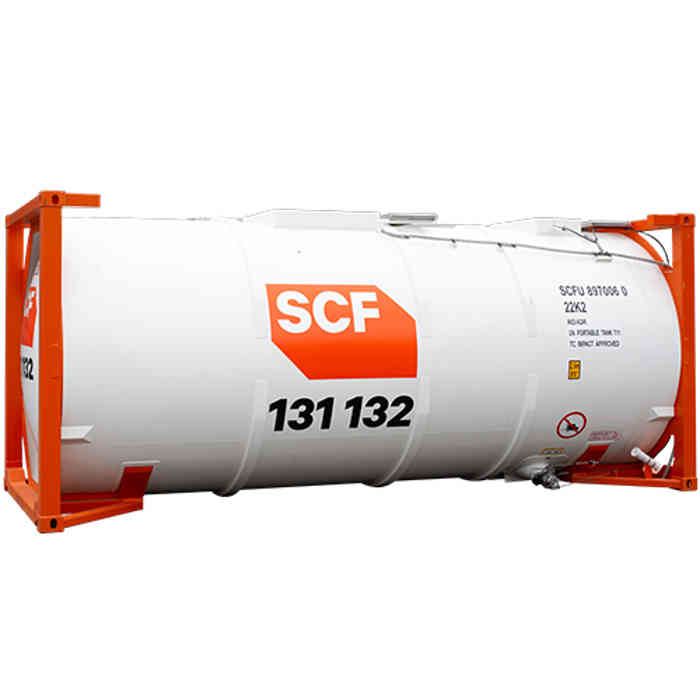 ISO Side Discharge Tank
Full occupational health and safety compliance sets SCF's Side Discharge Tank apart, as the operator can remain on the ground to either ground load or discharge the unit.
Key Features
Safest ISO tank currently in the Australian market
Side discharge ensures unit is fully ground operated
Integrated automatic air ventilation for discharge and load
Breath Easy Safety indicator
Available in capacities 21,000L - 29,000L
Fully compliant with ISO, IMO and IMDG standards
Product Details
Suitable for bulk transport and storage, this unique ISO tank can seamlessly integrate into any supply chain that may have been previously serviced by tankers. 
Unlike traditional ISO tanks, the bottom discharge can be accessed from the side of the tank allowing the operator to load and discharge without mounting the trailer.
SCF's patent pending integrated foot valve and airline significantly reduces the risk of a tank implosion. 
This model also comes equipped with SCF's patented airline indicator valve, which notifies the operator that the tank is open to atmosphere and operational.
Both insulated and non-insulated versions are available.
Discharge Tank Options
Clean flow 4 inch discharge with ball valve for highly viscous cargoes.  

SCF "Safety lock" integrated foot valve and airline option

Insulated and non-insulated options

Customer co-branding

Lining for corrosive cargo
ISO Side Discharge Tank Dimensions and Weight
26,000L Variant
Specifications may vary. Contact SCF for specifications of alternate Side Discharge sizes. 
ISO Side Discharge Tank External Dimensions
External dimensions of an ISO side discharge tank.
How is this container delivered?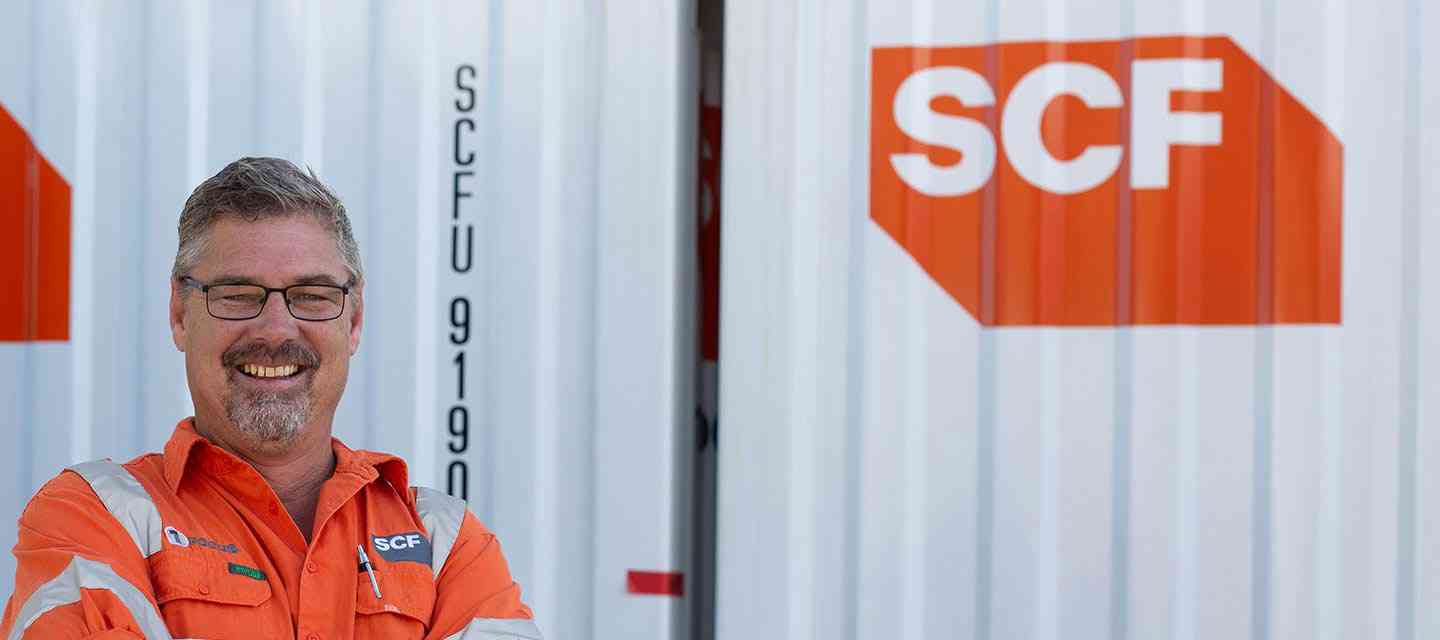 Ready to take the next step?
Get a quick quote today to see how our products and services might be the right fit for you.
Find a solution that works for you
SCF services and provides products for a wide range of industries to help provide affordable and tailored container solutions for short and long-term projects. Everything from storage and transport, to accommodation, we've got you covered. Find out how we can help.

Customise Your Container
We offer a range of customisations so you can get a container that's tailored to your exact needs and specifications