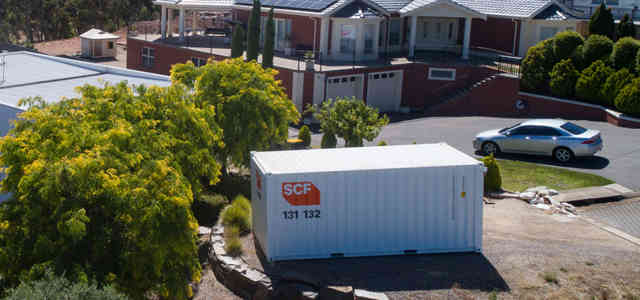 Used/Second Hand Shipping Containers for Sale
Onsite storage until the end of time...
SCROLL
Used shipping containers for sale
For over 25 years, SCF has built high-quality used shipping containers. Our in-house engineering and projects team ensure that any container bearing the SCF logo meets a strict list of criteria, so the quality and longevity of your second hand container is never in question.
Unlike other suppliers who only on-trade containers that are disposed of when delivered to Australia (think a middle man taking a cut), we design, build, ship and then sell or hire containers to our customers nationally.
Even if you have specific requirements for your container, our maintenance and repairs teams can complete modifications, from the simple to the very complex. Electrical, insulation, air conditioning, roller doors, whirley birds, the list goes on!
In some instances, we do have the opportunity to source second-hand containers from other suppliers thanks to our strong relationships within the industry if we don't have it in stock or it is something unique.
At the end of the day, this means you get the best value, high-quality second hand containers available in Australia.
Our range of used shipping containers for sale
Discover our range of used shipping containers for sale including 10ft containers, 20ft containers, high cube containers, side door containers and 40ft containers.
Second Hand 10ft Shipping Container
Second hand 10ft shipping containers, also referred to as mini shipping containers, are the ideal storage solution when space is limited within our range of shipping containers. These smaller units are commonly used for the safe onsite storage of furniture, equipment, parts and accessories.
They represent a perfect alternative to a garden shed or garage. They are also the ideal storage solution for a range of items including but not limited to furniture, tools, automotive parts, clothes, excess stock, files and gardening equipment.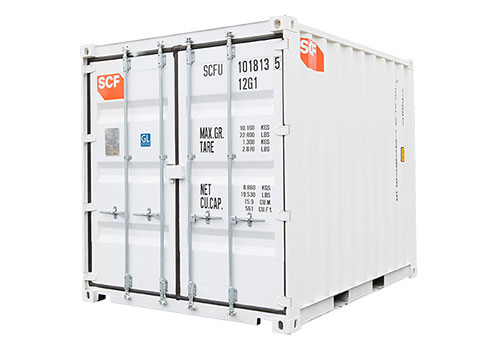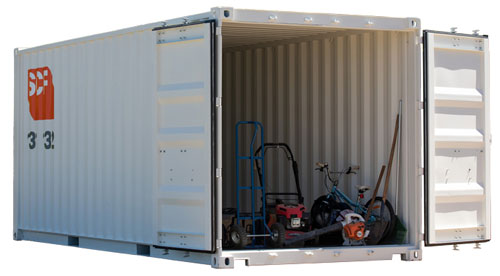 Second Hand 20ft Shipping Container
The second hand 20ft shipping container is the most popular and common onsite storage solution within our range of shipping containers, and with good reason. It is strong, safe, secure and easy to transport.
Built from weathering carbon steel, our second hand 20ft shipping containers are strong, secure, weatherproof units that safely protect everything inside. Their simple design makes them one of the most versatile transportable storage solutions available today.
Second hand 20ft High Cube Container
Everything you love about the 20ft shipping container but with an additional 1 foot (30cm) of height for even more storage! It is strong, safe, secure, easy to transport and just that little bit taller compared with other shipping containers within our range.
This is the high cube variant that is the more popular version of the 20ft container. Why? Because the extra 1 foot in height provides a significant increase in storage without impacting the container footprint.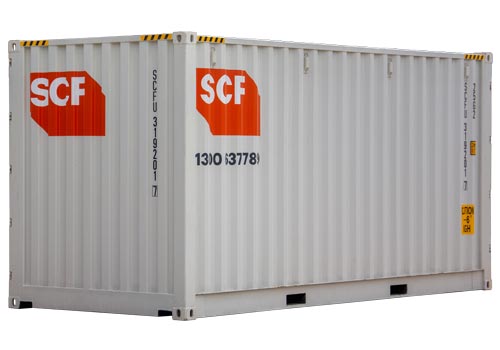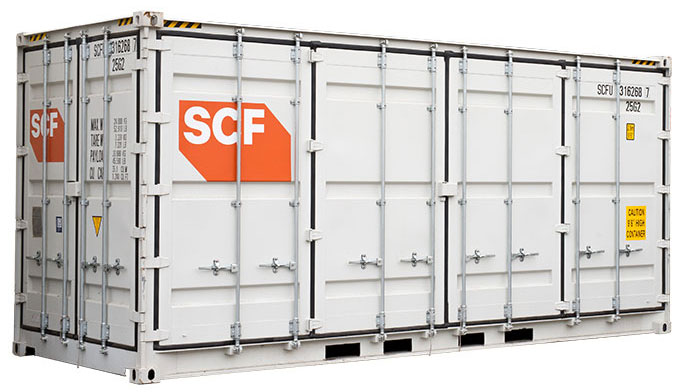 Second Hand 20ft Side Opening Shipping Container
SCF's 20ft Single Side Opening shipping container is one of the most flexible shipping containers available. By providing dual access points through the end doors or side doors, goods can easily be accessed with the ability to open doors for a whole or half side.
Built with high-quality materials, SCF's 20ft Single Side Opening container provides the ultimate flexibility when accessing goods.
What our customers are saying
Ready to buy a used shipping container?
Second Hand 40ft Shipping Container
The 40ft Shipping Container is twice the length of the 20ft variant, which means twice the internal storage volume. It is a good choice for large sites with a high volume of storage needs.
The shorter and less commonly available 40ft container is suited to large sites with ample space for onsite storage. Measuring just over 12 metres long, these usually do not suit standard residential blocks, although they can be squeezed onto large driveways in some cases.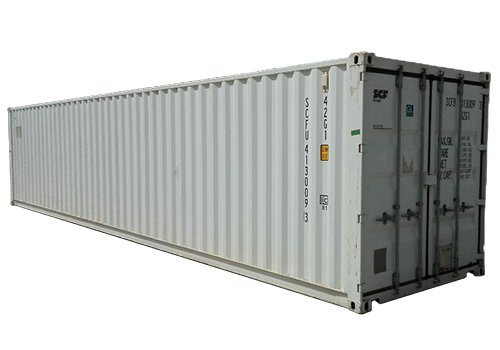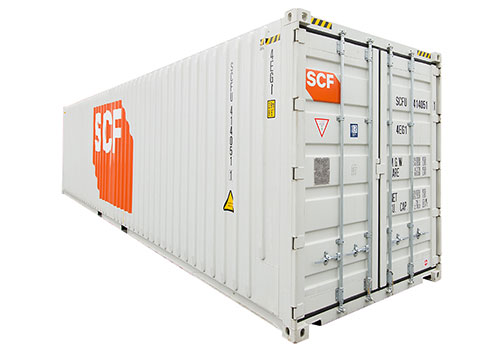 Second Hand 40ft High Cube Container
40ft High Cube shipping containers are popular for storing a large volume of goods on sites with more available space. This container size is also well suited to modifications, such as a workshop, shed alternative or to construct homes. One of the largest shipping containers within our range.
How much does it cost to buy a used shipping container?
This depends on a range of factors, including your location, the type of container and it's condition. 
As a general guide, a standard 20ft shipping container can retail anywhere from $2,500 to $5,000 inc GST. 
Advantages to buying a shipping container
Why would you buy a shipping container instead of hiring one? There are a few reasons why it might be best to buy one.
1. Choose your exact container
When you buy a container, you can choose the exact model from our depot. We can provide detailed current photos to help you choose. Depending on each depot, you can also book a visit to see the containers you're interested in. If you hire, you have less choice, and will often receive a new or near new container for the duration of your hire.
2. It is yours forever
Rather than paying a monthly fee to keep your container, your container is yours forever. One fee is all you need to pay.
3. You can modify it
Want to paint it a different colour, add shelves, put on a roller door? You can do this with your own container. Whilst we do have access to a range of hire containers with modifications, you have complete freedom to modifying your own container. Painting the exterior colour is a popular modification that owners often undertake.
Ready to buy a used shipping container?
Subscribe & stay informed
Receive the latest in products, trends, news, events and tips.