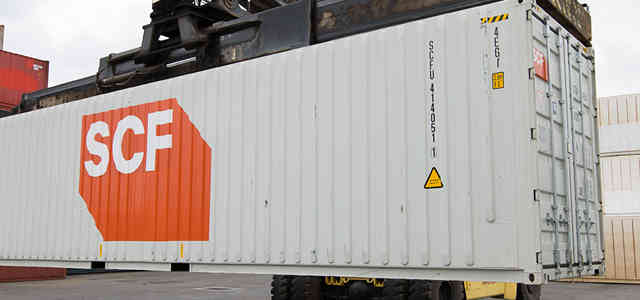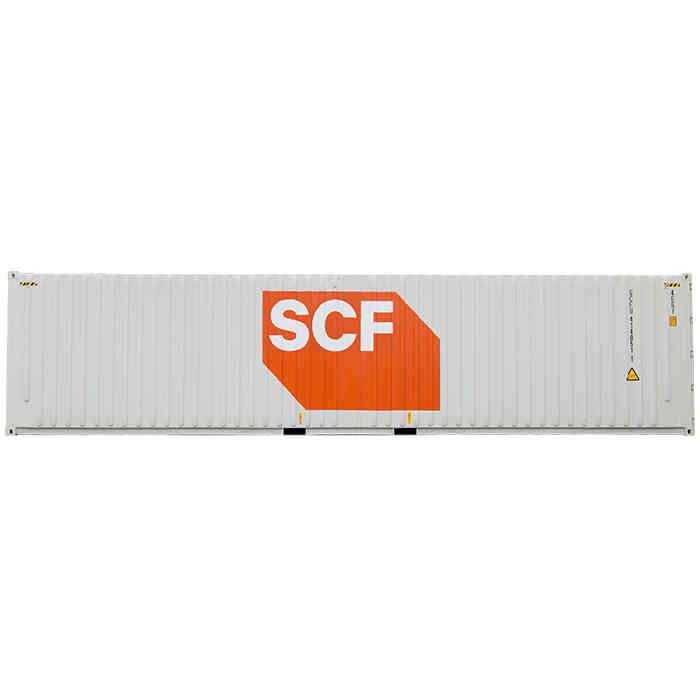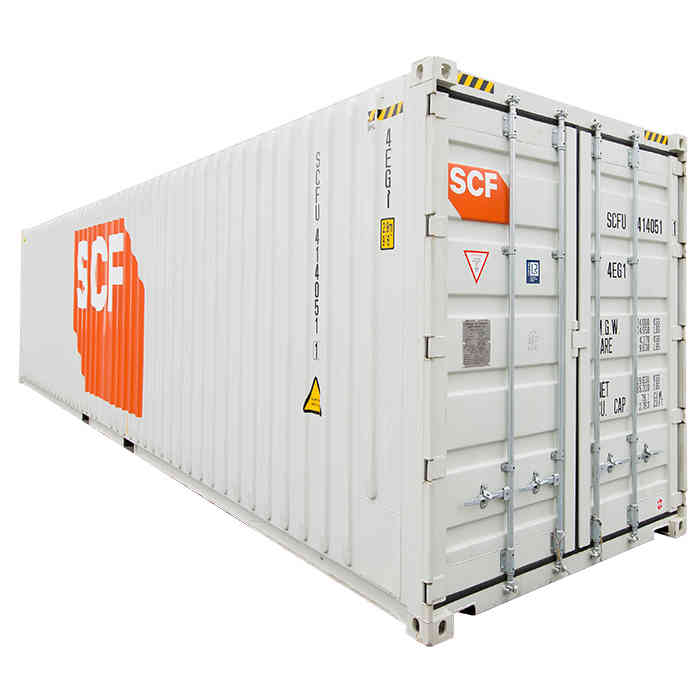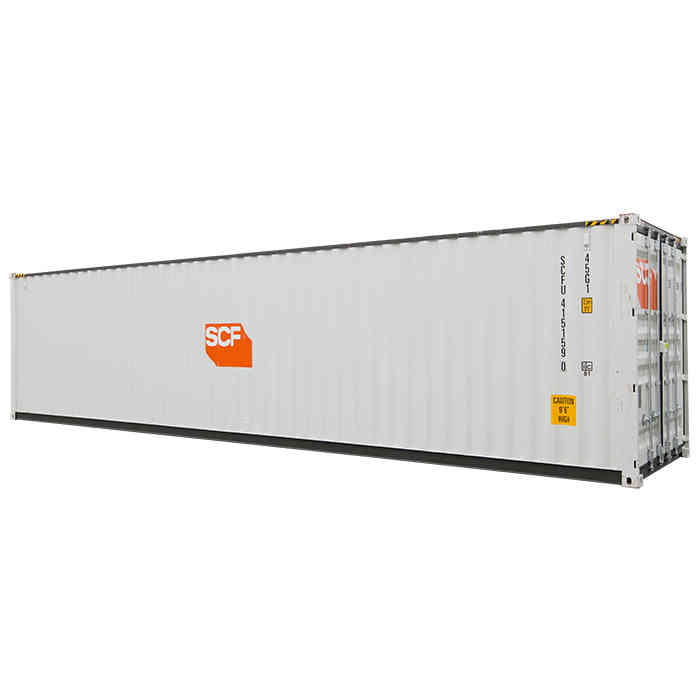 40ft High Cube Container
40ft High Cube shipping containers are popular for storing a large volume of goods on sites with more available space. This container size is also well suited to modifications, such as a workshop, shed alternative or to construct homes. One of the largest shipping containers within our range.
Key Features
Wind and watertight
Pest and vermin proof
Wooden Floors
Lashing points at the floor and ceiling to secure your goods
Secure and lockable via our lockbox system
Approx 12.2m L x 2.5m W x 2.9m H
Internal Capacity 76m3
Product Description
Built from weathering carbon steel, these units are secure from wind, water, vermin and thieves.
40ft High Cube containers are suited to sites with a larger available space. Measuring just over 12 metres long, these are not generally suited to standard residential blocks, although these can be squeezed onto driveways in some cases.
Given their large internal volume and one-foot extra height, they are often used for more than just household or business goods storage. They are an affordable and ready-made alternate solution to sheds or workshops. They can store machinery and equipment parts, or be used for site offices or accommodation away from the main building, with some minor modifications. And yes, they feature prominently in container homes.
Whatever you store in your 40ft High Cube shipping container, you can rest assured it will be safe.
Options
Lockbox

Electrical fitout (power and lighting)

Steel floor

Transport/Shipping Certification

Low cube 8'6" (height 1ft less)

Variety of Container Grades available - New or Used

Additional custom container modifications available including shelving
40ft high cube shipping containers for sale - NEW STOCK AVAILABLE
A new 40ft shipping container will ensure quality and longevity, while a used container will save you money.
For cargo to be transported internationally, the container must have a valid CSC (Container Safety Convention) plate, which verifies that safety inspections have been performed. Our 'New' grade containers ensure CSC approval, as well as clean interiors.
While our 'B' grade containers may have marked interiors & some exterior corrosion, they remain windtight & watertight.
For less critical applications, you may save cost with a 'C' grade container, which will show more advanced corrosion.
See our Shipping Containers Buyer's Guide to get a better understanding of the options available.
Hiring 40ft high cube shipping containers
If you don't need to keep or modify a container, you should consider hiring a 40ft high cube shipping container instead. It is a much cheaper option than buying, and you will have access to the newest units in the fleet.
Remember that hiring shipping containers is an operating cost and can be tax deductible. With a minimum contract term of 31 days, hiring is often a better solution than buying containers.
Still unsure what's best for you? Check out our guide, Should I hire or buy a shipping container?
40ft High Cube Container Dimensions and Weight
Specifications may vary
The cubic capacity of a 40ft high cube shipping container is 76m3.
How is this container delivered?
We aim to make your container delivery on site as smooth as possible. Please notify us when getting a container quote if there are any obstructions like power lines near where you plan to place your container or if access for a truck is likely to be tricky. 
Also, please make sure that the area the truck will need to access is clear and that any loved pets and children are somewhere safe.
Delivery on site can be made using the following methods.