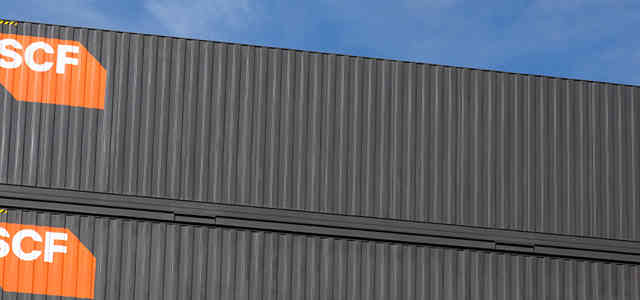 A pallet wide container is designed specifically for domestic transport on road and rail. The container is wide enough to fit two Chep pallets, which optimises the use of storage ability.
It comes in a range of sizes and can store anywhere between 20 pallets, up to 48 pallets, with the addition of our Vertical Load Bar. 
All SCF pallet wide containers come with a range of intermodal features, including lashing rings to secure cargo, reinforced floors, handling points and an F-track freight restraint system.