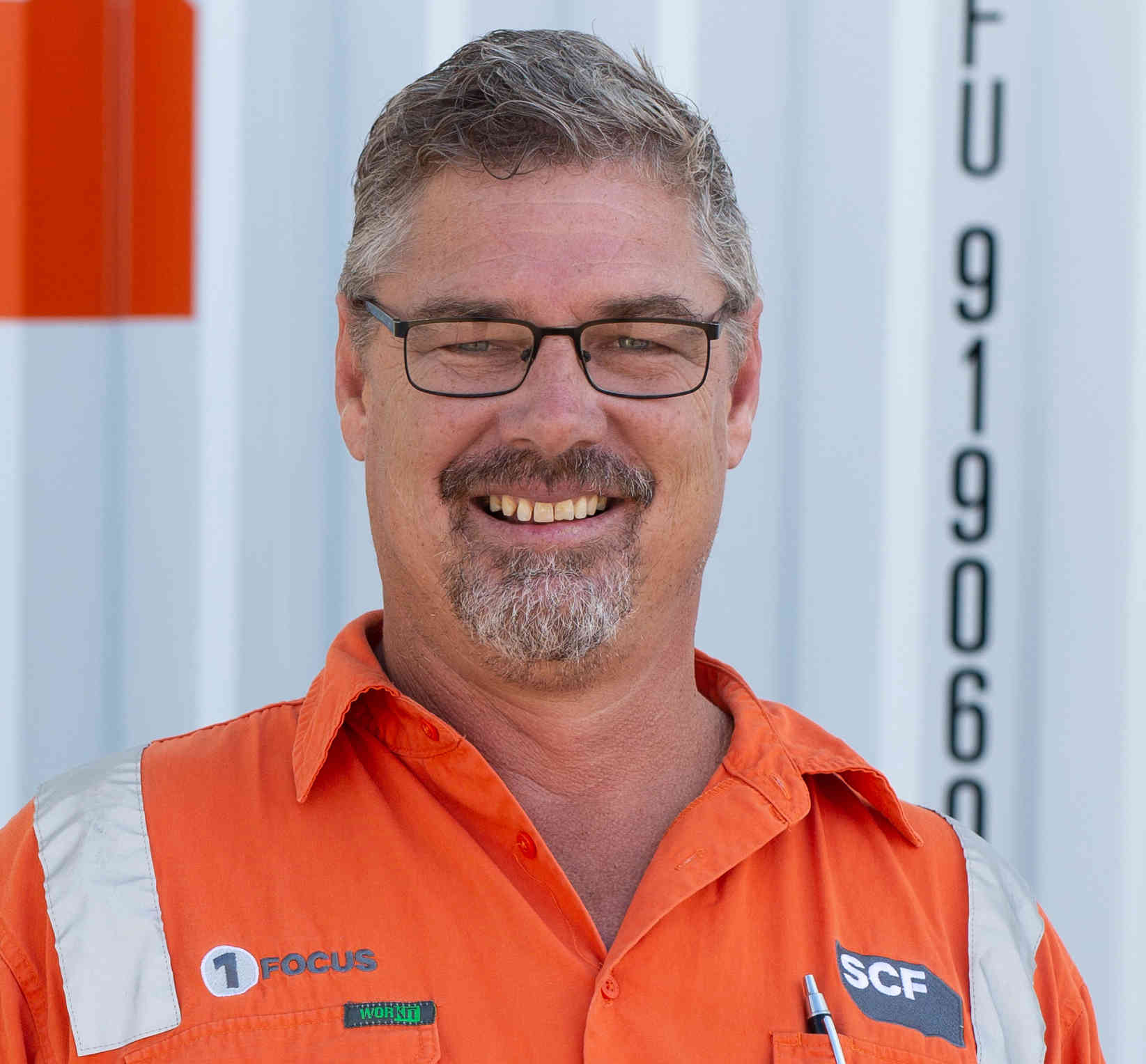 Danny Harris
Depot Manager - Brisbane
About me
Danny is more than the self appointed face of SCF, he successfully runs one of the company's busiest depots.
With an extensive background in the container industry, forged around the docks in Queensland, Danny took a liking to refrigerated containers as a repairer. His attitude, ability to build and maintain relatiosnhips with staff, suppliers and customers across all levels, and technical understanding of containers and tanks saw him elevated to depot manager at a different company. 
Following a casual discussion and brief trial at SCF, he made the switch to manage our Brisbane depot and hasn't looked back since. 
Our people
We provide technical and tailored solutions for clients that are clever and easy. We are passionate about delivering value to our customers and work hard to achieve exceptional outcomes for our clients.
Our Locations
In Australia and New Zealand
With depots in Brisbane, Melbourne, Adelaide, Sydney, Perth, Darwin, Townsville and Alice Springs, we have Australia covered for shipping container solutions - making it easy to buy or hire a container that suits your needs!
We also have depots in Auckland, Christchurch and Dunedin, to service customers across the ditch.