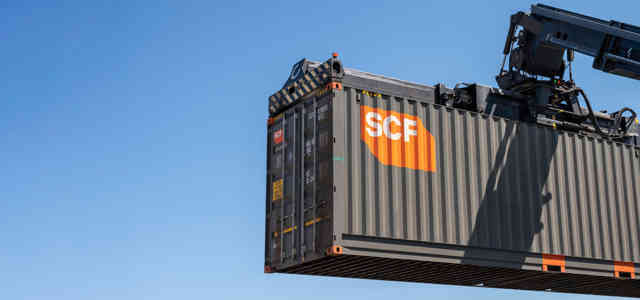 Our Guide to Shipping Container Cafes
Our custom container cafes take the strength and versatility of shipping containers and offer a personalised and cost-effective way to open a cafe. Whether it's a wood-panelled, two-storey conversion, or fully-equipped festival pop-up, shipping container cafes offer tremendous upside.
What is a shipping container cafe?
Shipping container cafes are containers that have been modified to serve coffee, food and other refreshments. Our modifications allow a complete container transformation, including power, insulation, lighting, and air conditioning - everything you'd need to open a traditional cafe.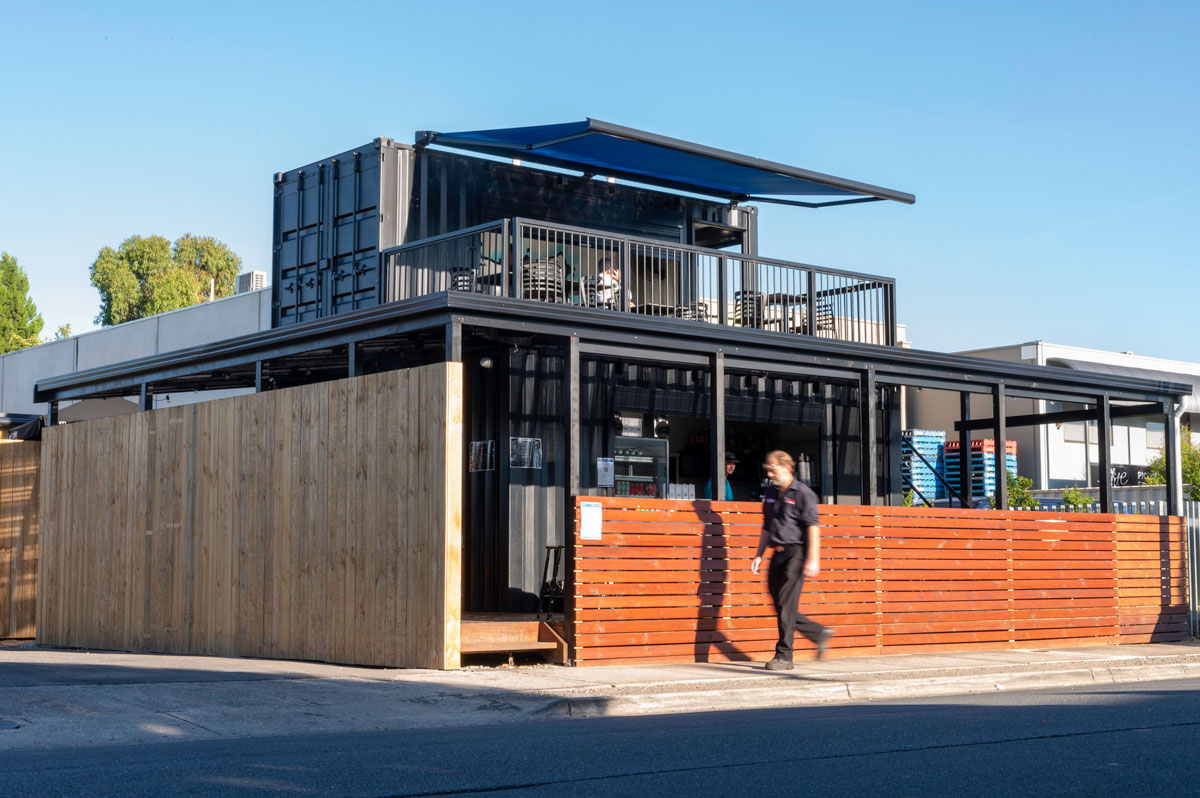 Why choose a container cafe?
Whether you're an experienced cafe owner or you're exploring your first venture, container cafes offer many advantages over traditional buildings.
Transportable
Shipping containers are designed for ease of transport, which makes for an incredibly versatile cafe. Traditional cafes operate from fixed locations - you can't just up and move. Containers are fully transportable, so when the next adventure or event calls, your cafe goes with you.
Fully customisable
Containers are incredibly versatile and offer a vast scope for style and appearance. There's an urban charm to an unadorned container, but our engineering and modification teams can completely transform a container's exterior and interior. Shipping container cafes can be customised for size, appearance, internal appliances, windows and doors, and even linked with other containers.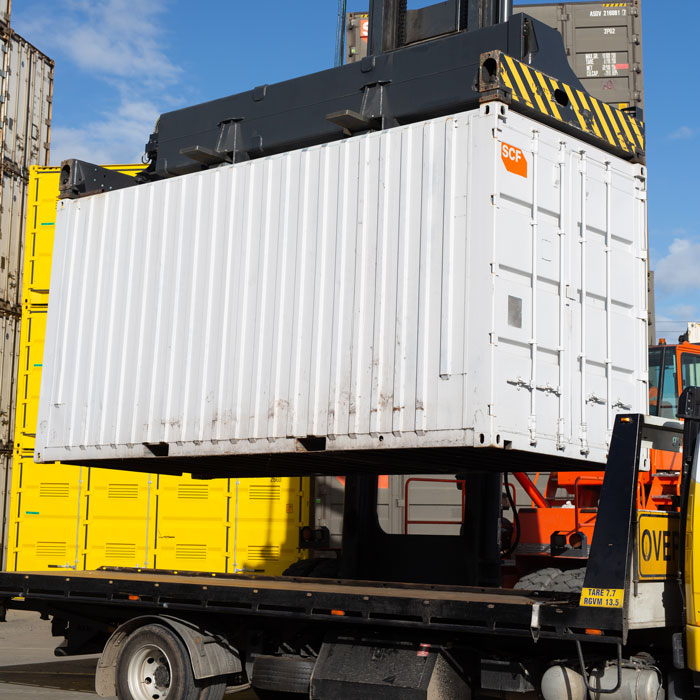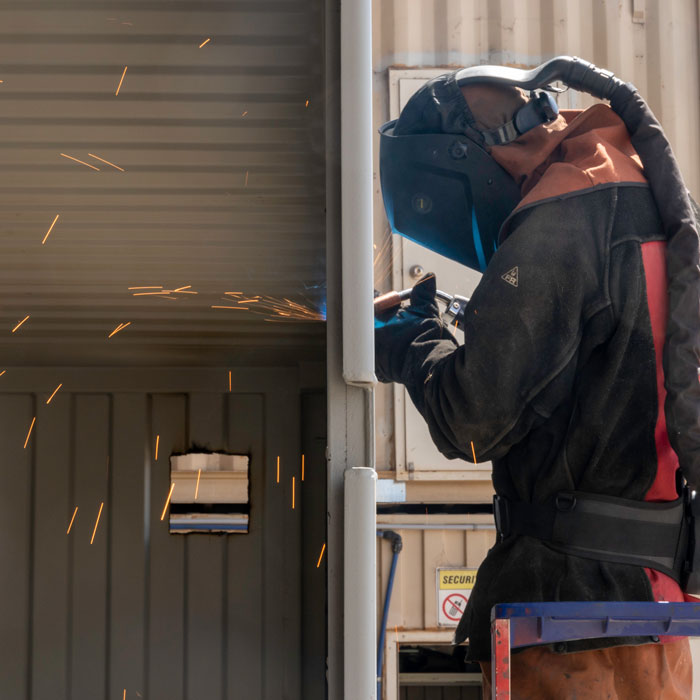 Cost-effective
With real estate costs growing by the day and the limitations of renting, the cost of a traditional cafe can add up quickly. Shipping container cafe conversions offer an effective way to own your own space, which can be easily relocated based on demand and foot traffic. Target events that will generate the most revenue. For more information, request a quote on a container today.
Strong and Secure
Shipping containers are built to handle the harshest conditions. From constant wind and water, to the harsh Australian sun; they will protect the contents without skipping a beat.
So it makes sense that your business is protected from wind, water and vermin. That includes protection from thieves and bad guys when you're not around. Nothing can get into a container - not even condensation if you look after it.
Your container cafe can also keep your team and your customers protected from the harsh sun or steady rain throughout the day. Consider getting a split system air conditioner installed to maintain the optimum temperature throughout the year, no matter how hot or cold it is. 
Best uses for shipping container cafes
Festival or market pop-up
The portability of a container makes for an ideal festival or market pop-up cafe. Properly converted, shipping container cafes have all the utility of permanent buildings, but once the festival is over, they can be easily moved to the next spot.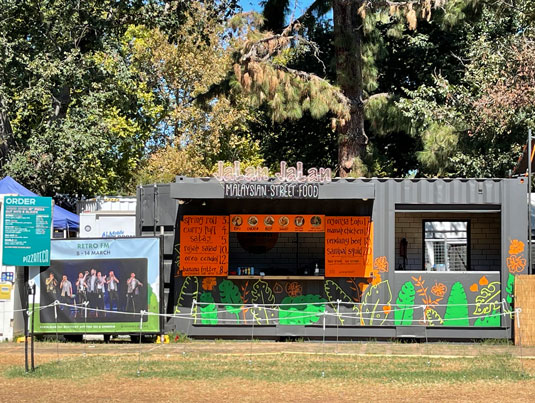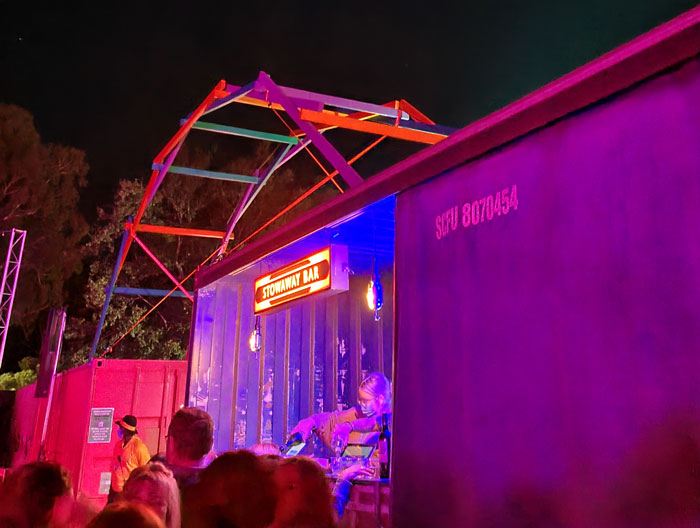 On-site work cafe
Having a cafe at work is a real boon for employees - everyone appreciates fresh, barista-made coffee. Many workplaces, car parks, warehouses, and other open areas offer easy access for a permanent container cafe without the pain of adapting or extending existing buildings.
Drive-thru
Smaller containers are perfect for the simple requirements of drive-thru cafes. When customised and well-appointed on the inside and fitted with a service window, containers are a great way to provide a service to a mobile market. Multiple containers can provide the ideal footprint for a drive-thru configuration, which can even include walk up windows so you don't miss out on any business.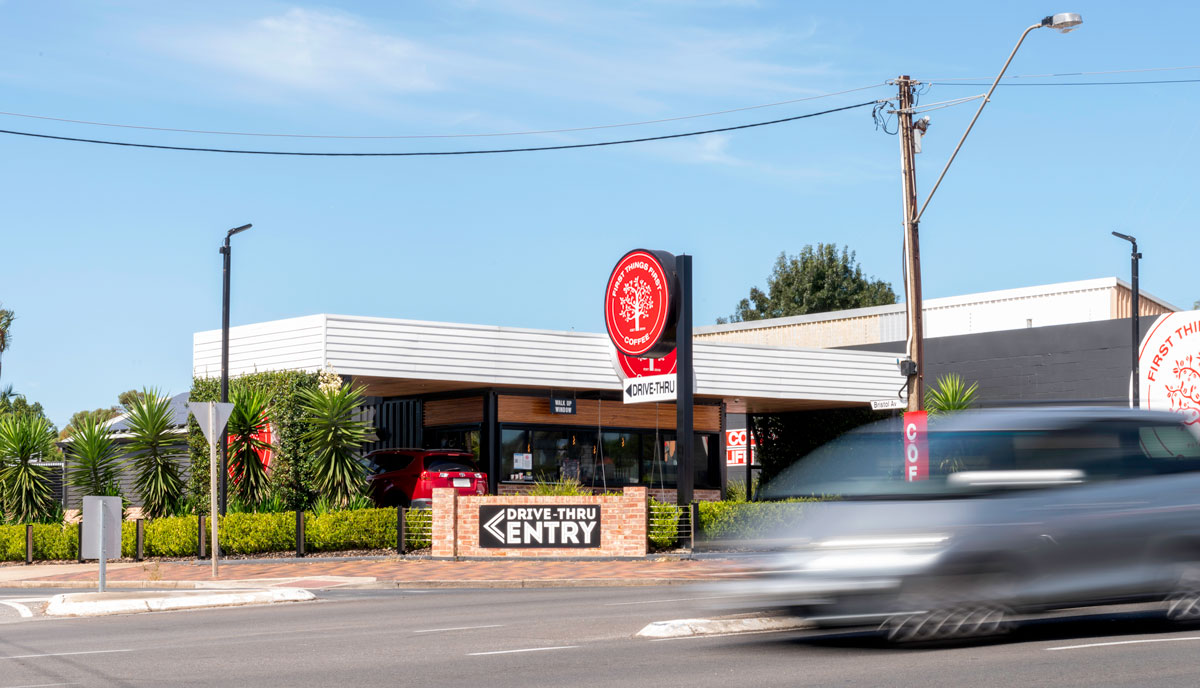 Stand out from the crowd
Wherever you want to go, shipping container cafes offer a consistent advantage - they stand out. With an overabundance of traditional cafes, converted containers have instant visual appeal and are a great way to draw a crowd.
Your container can also become synonymous with your brand. Take it anywhere and be instantly recognised by customers. Whether you're at a food truck style event, fair or royal show, have a stint at the beach through the Christmas holidays or want to trade at festivals; customers will see you and know what to expect.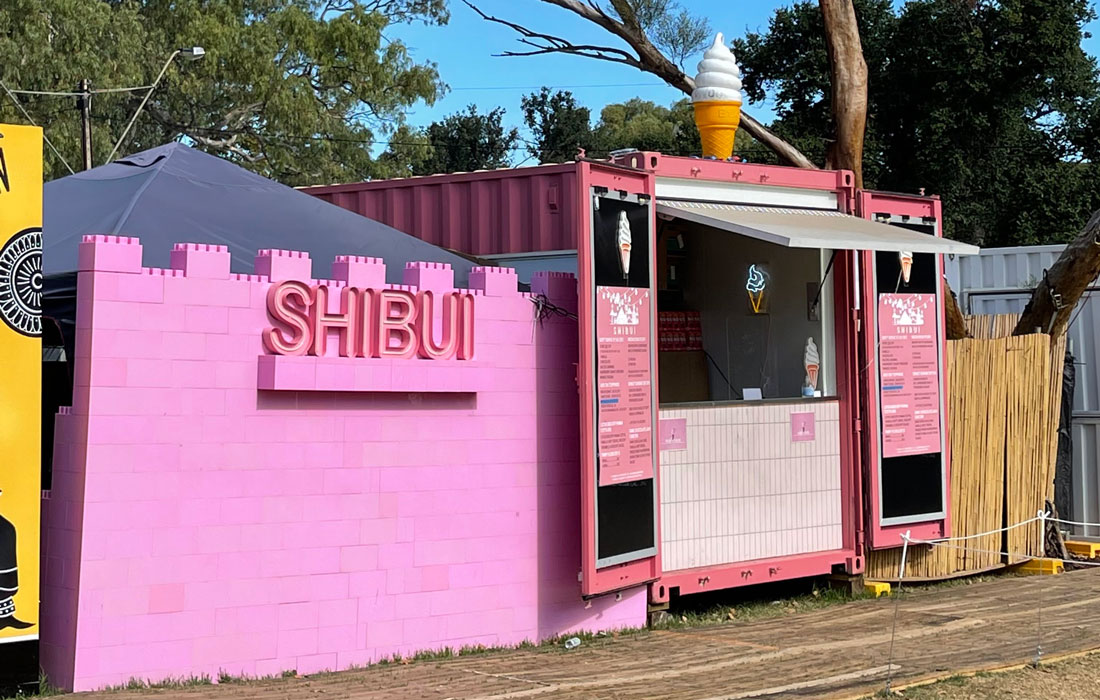 Multi-storey and rooftop platforms
Containers are stackable, so connecting a few together can make for inspired, multi-storey designs to accommodate a crowd. It is also possible to take advantage of their stackability and make a rooftop platform. Need some shade? Our modifications team in depot can add a powered awning to provide customers with protection. Add some chairs and tables for indoor/outdoor dining upstairs. It is also easy to retract the awning and lock up at the end of the day too.
Drive-thru
These designs avoid the crowds entirely, requiring only a service window, internal fit out, and a roadside location. They are becoming more and more popular, especially with the rise of COVID and all associated restrictions. Easy to establish for you and even easier for your customers to visit.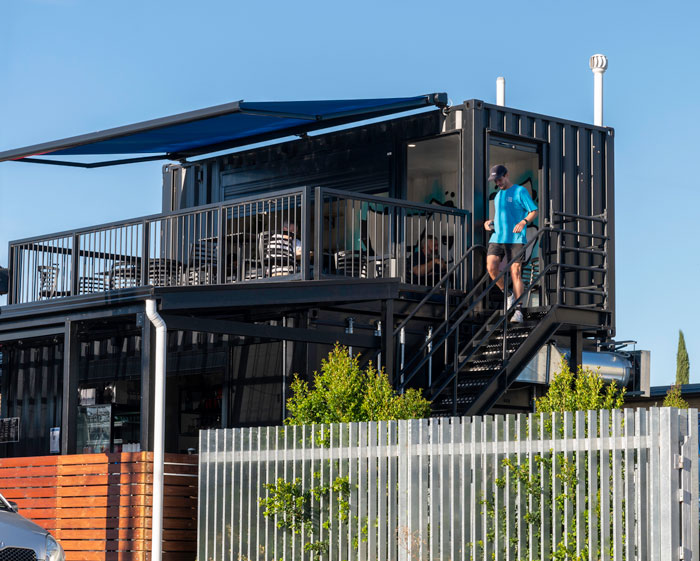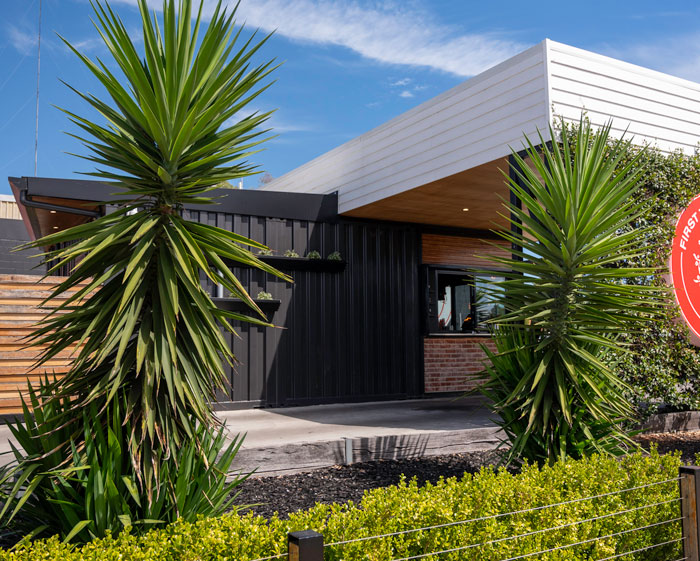 Mini
While containers can be up to 40ft long, mini containers start at just 8ft. These mini containers are great for saving space, requiring not much more than an espresso machine and barista. If you just want to run a coffee stop without a team, these represent the ideal solution. They can also fit into the tightest of spaces, which can be limited at major events. 
Complete transformation
These are the designs that get a reaction of 'wow, that's a shipping container?' From wood panel cladding, to floor-to-ceiling glass windows, these designs redefine what we think of as a container conversion.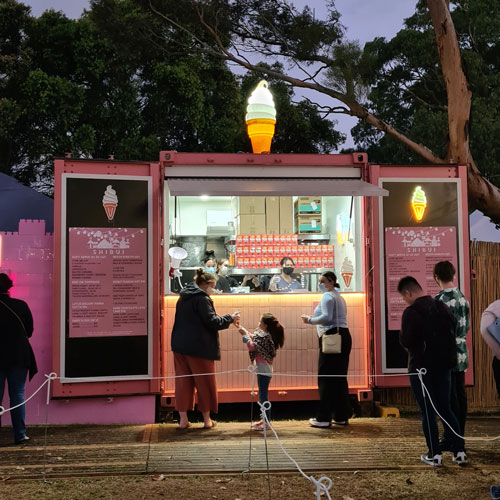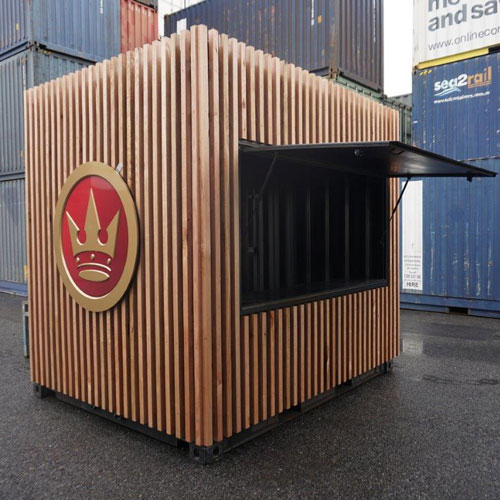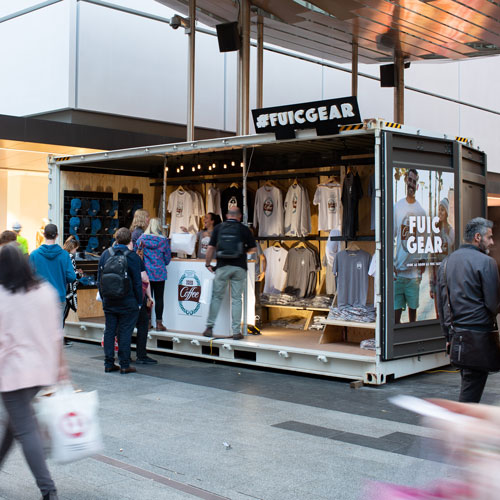 8ft shipping container cafes
The smallest of the range, our 8ft container makes a great boutique-sized cafe conversion. Ideal for drive-thrus, festival pop-ups, and any time you don't need much more than an espresso machine. 
10ft shipping container cafes
For a touch more space, the 10ft container is a great solution. This style is still easily portable (with forklift pockets for quick transport) but offers a little more space for those needing more staff or a more comprehensive fit-out.
20ft shipping container cafes
The 20ft container is the most popular for cafe conversions. It can be easily transported like the smaller 8ft and 10ft container, however provides ample internal space for supplies, equipment and preparation space. This is critical for cafes at high traffic events, like festivals, sporting events and popular holiday spots.
Customising containers doesn't just stop at cafes. With the right specialists, shipping containers can be converted into homes and pools.
Shipping container homes
Shipping container homes are on trend right now. With real estate and building costs quickly escalating, shipping containers offer a real alternative. Container homes have a range of environmental benefits, and endless design options too. 
Shipping container pools
Everyone wants a pool, but installation can be tricky and costly. Shipping container pools provide a niche solution and, prefabricated, can be easily installed into almost any yard. By reducing the cost and difficulty of excavation, shipping container pools are becoming a popular alternative to traditional styles.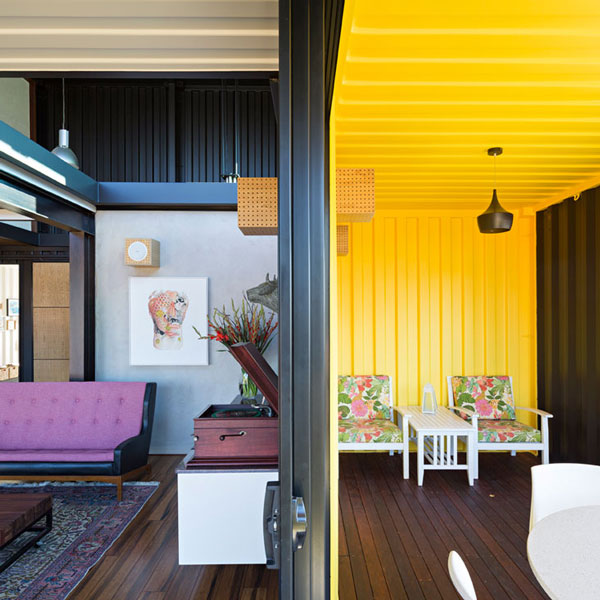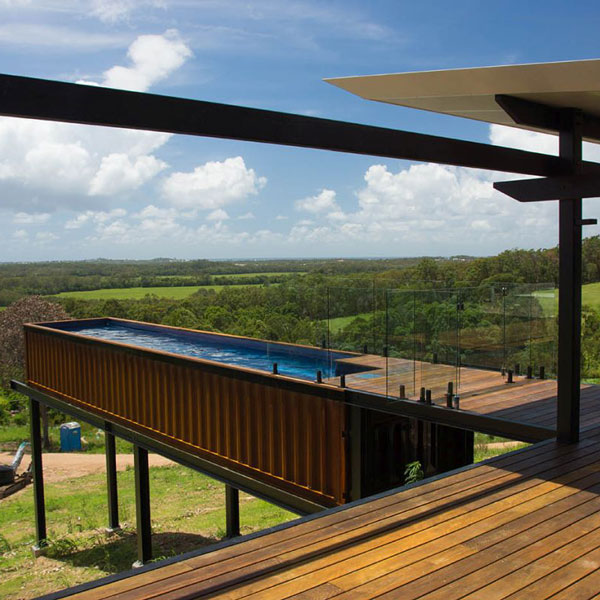 Our container modification team can assist you with building a cafe
SCF's experienced depot teams have the tools and experience to assist with any container customisation. From the logistics of container delivery to the specifics of your required container modifications, our team is happy to help.
Reach out to SCF for all your shipping container cafe needs
Are you interested in learning more about shipping container cafe conversions? Our friendly team is keen to help with any aspect of the job. Feel free to get in touch, request a callback, or drop in at any of our locations. 
Share:
Subscribe & stay informed
Receive the latest in products, trends, news, events and tips.