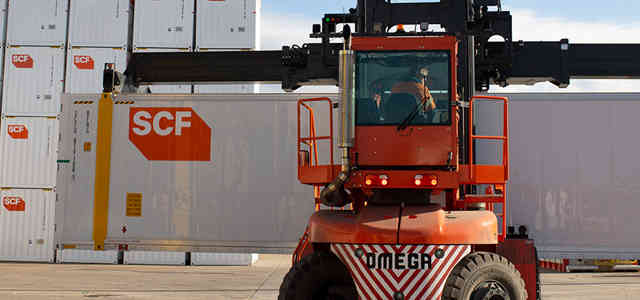 48ft Refrigerated Container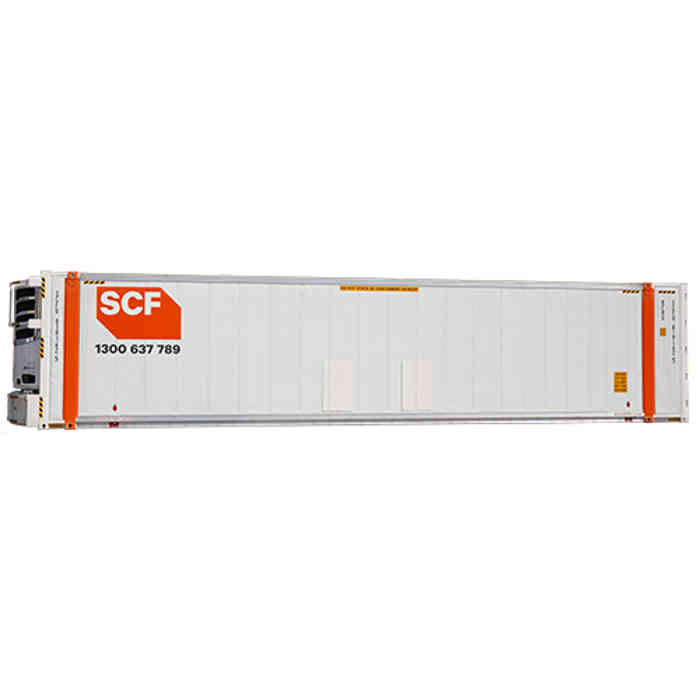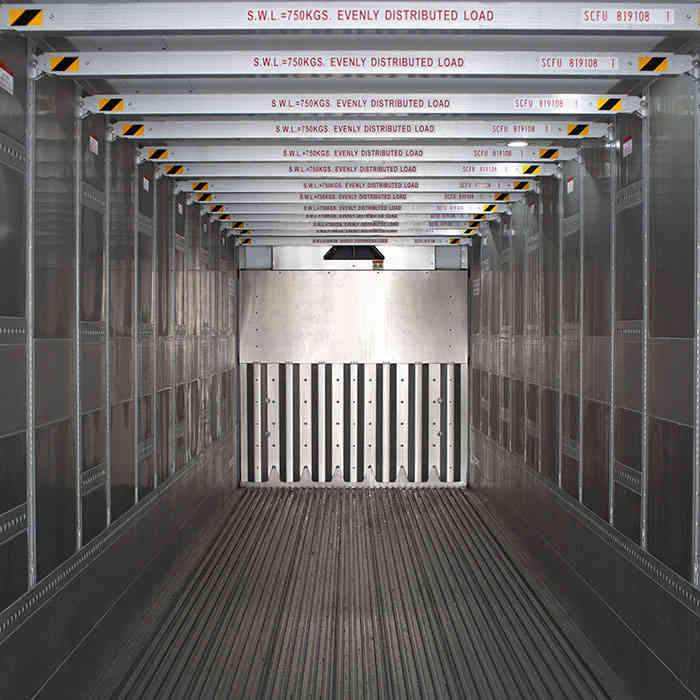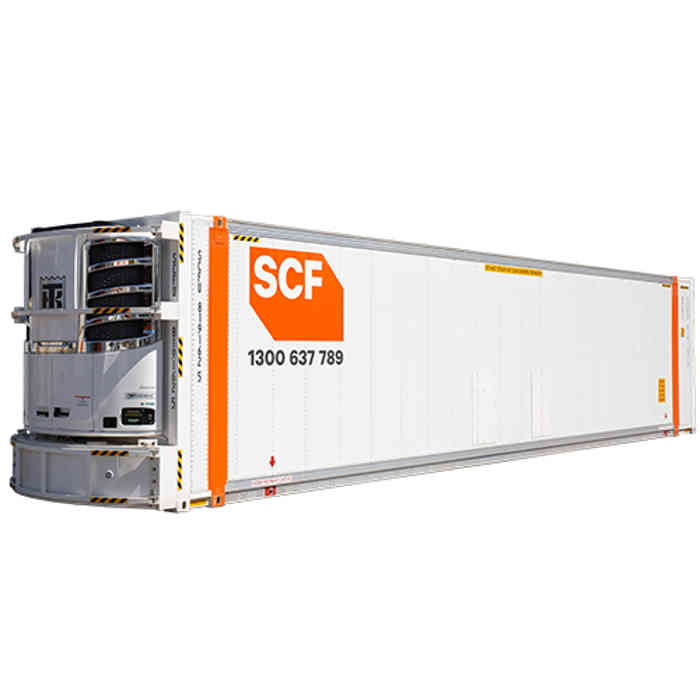 48ft Refrigerated Container
Take advantage of SCF's largest Refrigerated Container which offers extra pallet space for intermodal transport. The 48ft 24 pallet Refrigerated Container can store up to 48 pallets (with load bars) creating fuel consumption and cost savings.
Key Features
Thermo King or Carrier diesel machinery (optional electric standby)
2 pallet wide – 24 pallet spaces (up to 48 pallets with vertical load bars)
Custom SCF insulation design for premium thermal performance
Vertical load bars for double stacking
F-track for freight restraint
Airflow floor design for efficient cooling
Internal scuff plates and flush mounted components to reduce damage
Product Details
SCF's 48-foot refrigerated container can store up to 48 pallets in a temperature-controlled environment without compromising on the strength and durability of other, heavier refrigerated shipping containers.
Built with superior temperature control and insulation, temperature is efficiently maintained with reduced machinery run time, reducing fuel consumption and costs.
Keep up to 48 pallets of perishables cool, with the utilisation of our internal load bars and double stacking.
SCF also produces a range of other sizes and variants to provide alternative capacity options to suit your requirements.  
Options
Motor type – TK or Carrier

Remote temperature control and GPS Tracking

Lightweight Design

Branding
48ft Refrigerated Container Dimension and Weight
Specifications may vary
The cubic capacity of a 48ft refrigerated container is 91m3.
How is this container delivered?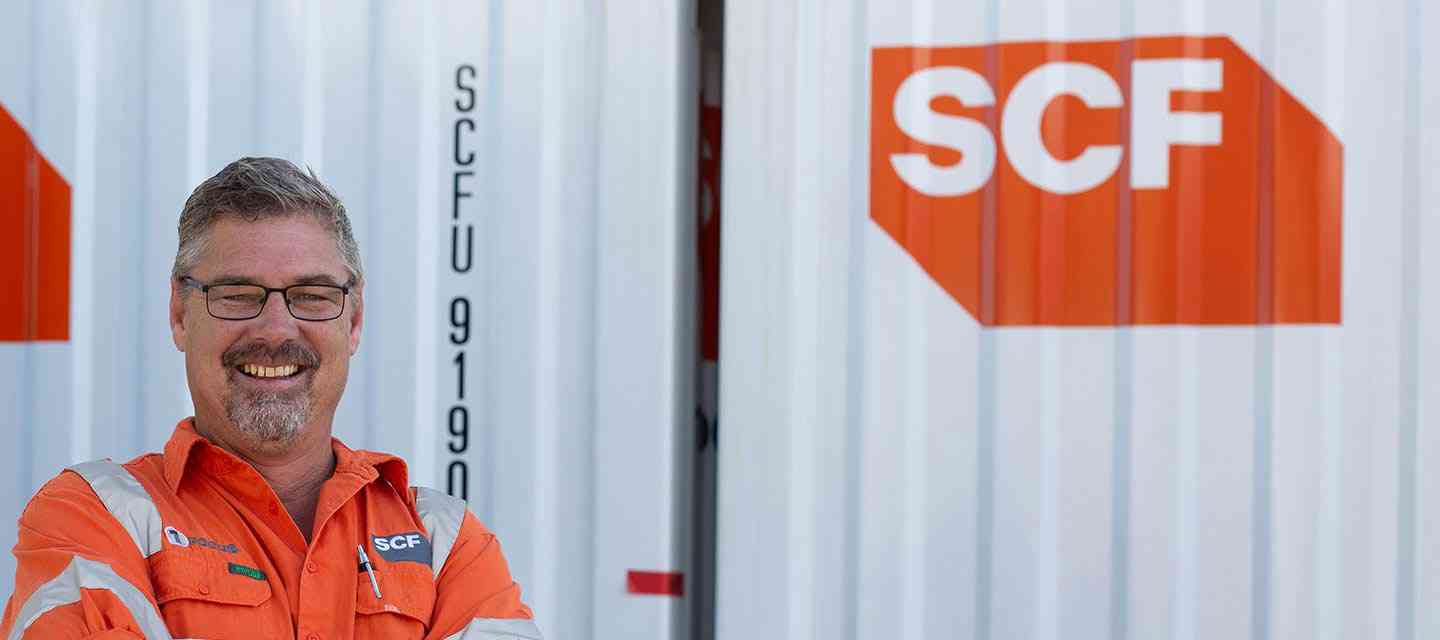 Ready to take the next step?
Get a quick quote today to see how our products and services might be the right fit for you.

Customise Your Container
We offer a range of customisations so you can get a container that's tailored to your exact needs and specifications