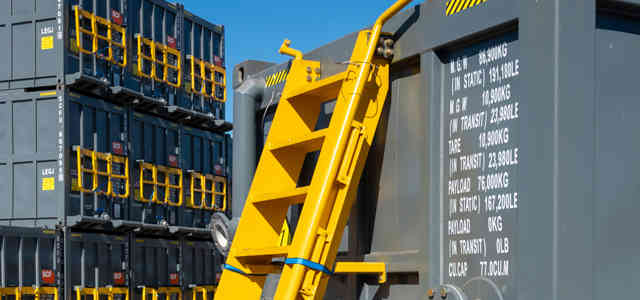 48ft Wheeled Bulk Storage Tank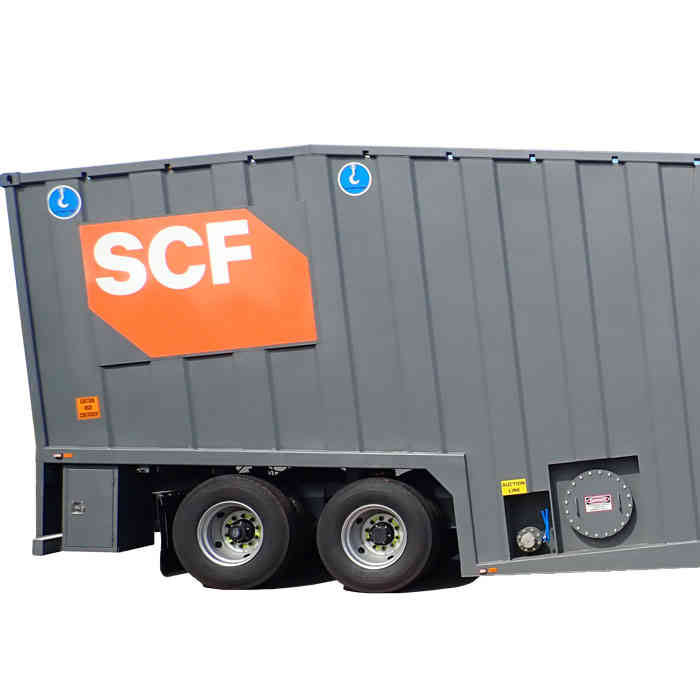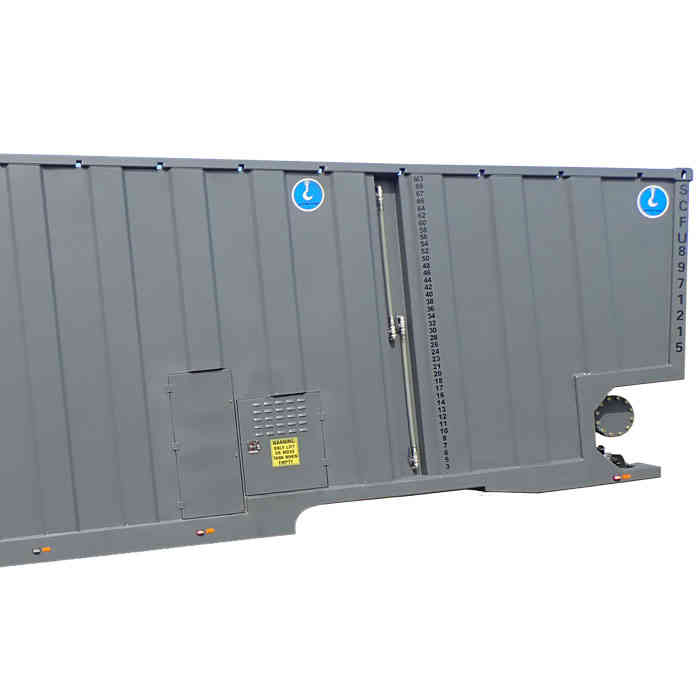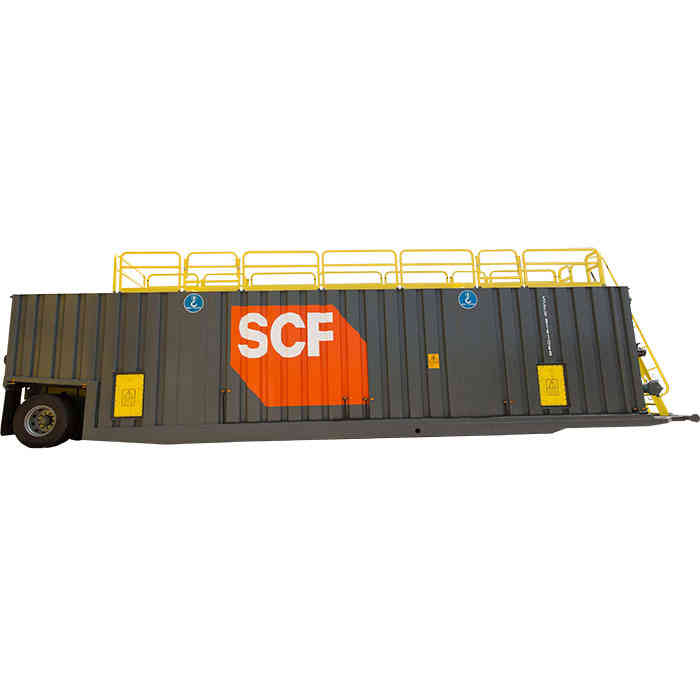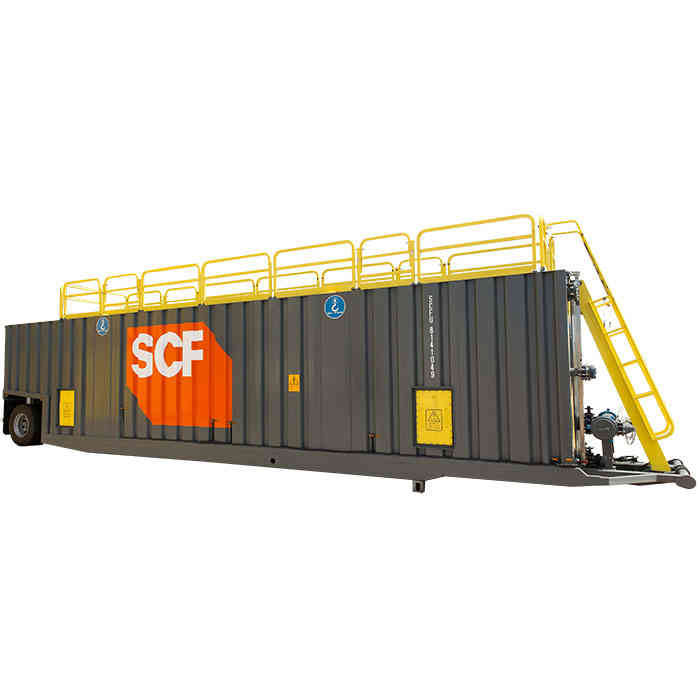 48ft Wheeled Bulk Storage Tank
SCF's 48ft Wheeled Bulk Storage Tank Container provides a scalable storage solution that can be deployed and fully operational within days, with storage volumes of up to 1 million litres.
Key Features
500mm side access for cleaning and OHS
2 x 500mm hatches in roof
Sump allows full evacuation
Full manifold allows unit connectivity for larger projects
500BBL capacity
Product Details
SCF's Wheeled Container Tanks come in both single and dual axle configurations, allowing customers to road train units for deployments to remote projects or transport as single trailers to local sites.
The standardised manifold construction supports large volume scalable projects with very short mobilisation times reducing project costs.
Up to 1 million litres of storage can be supplied within 5 days with FDA approved lining available for potable water storage if required. 
This unit needs to be picked up and transported by a prime mover. 
View the rest of SCF's Bulk Liquid Storage range to find a tank container that supports your project needs.
Options
Brine and mud mixing

Jet mixers fitted

Mounting points for agitators

Dual axle
48ft Wheeled Bulk Storage Tank Dimensions, Volume and Weight
Specifications may vary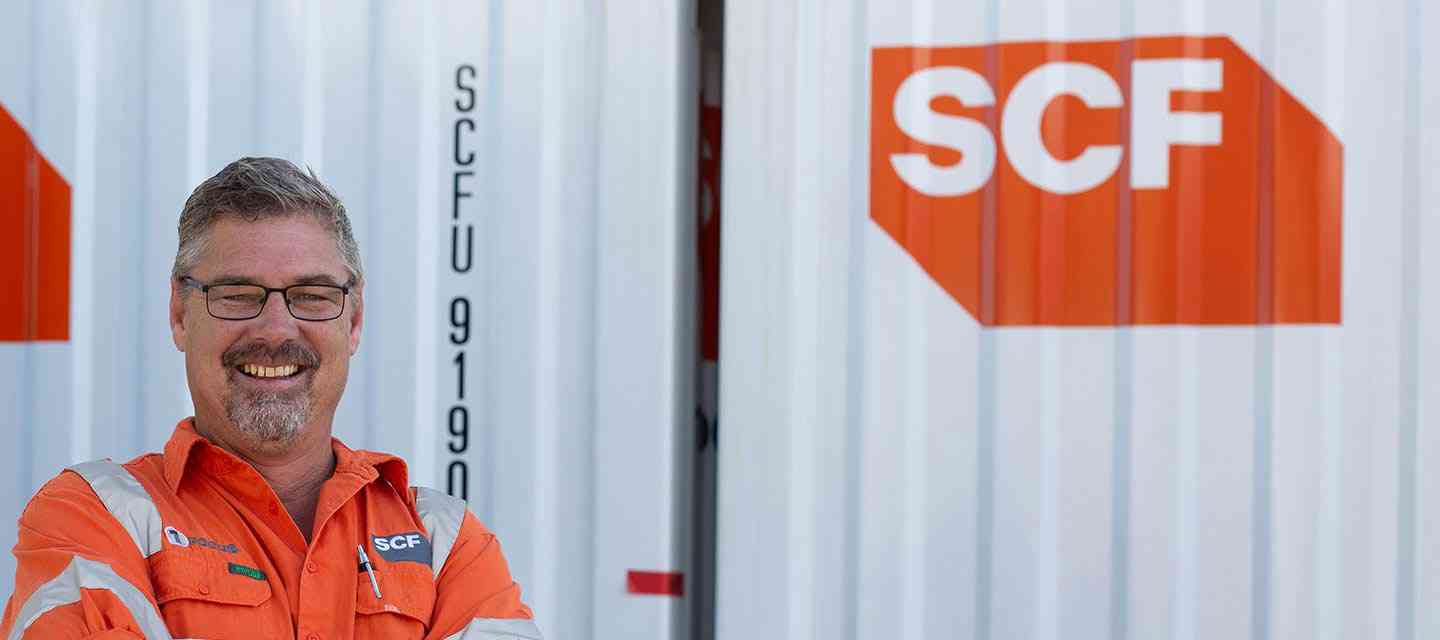 Ready to take the next step?
Get a quick quote today to see how our products and services might be the right fit for you.
Find a solution that works for you
SCF services and provides products for a wide range of industries to help provide affordable and tailored container solutions for short and long-term projects. Everything from storage and transport, to accommodation, we've got you covered. Find out how we can help.

Customise Your Container
We offer a range of customisations so you can get a container that's tailored to your exact needs and specifications