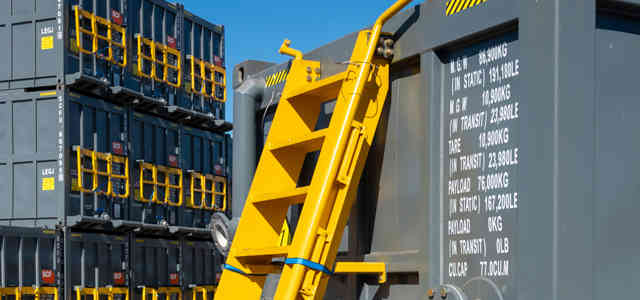 45ft Bulk Liquid Storage Tank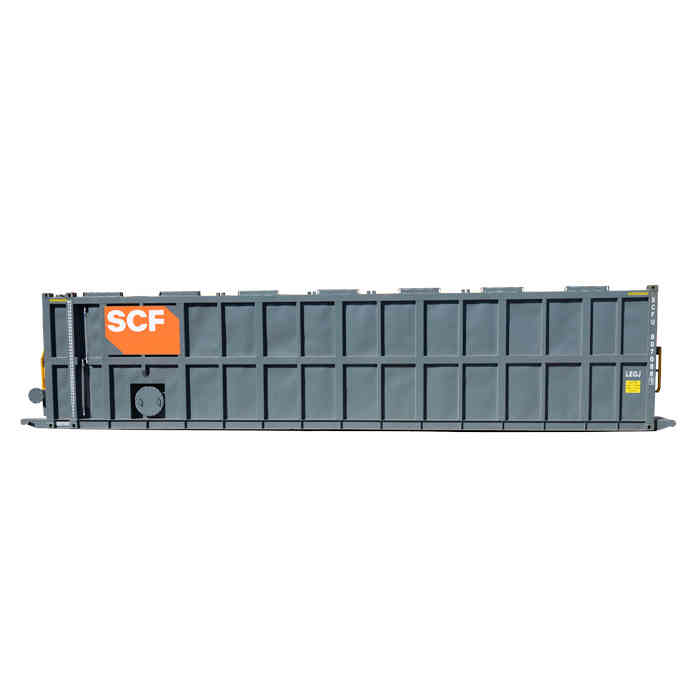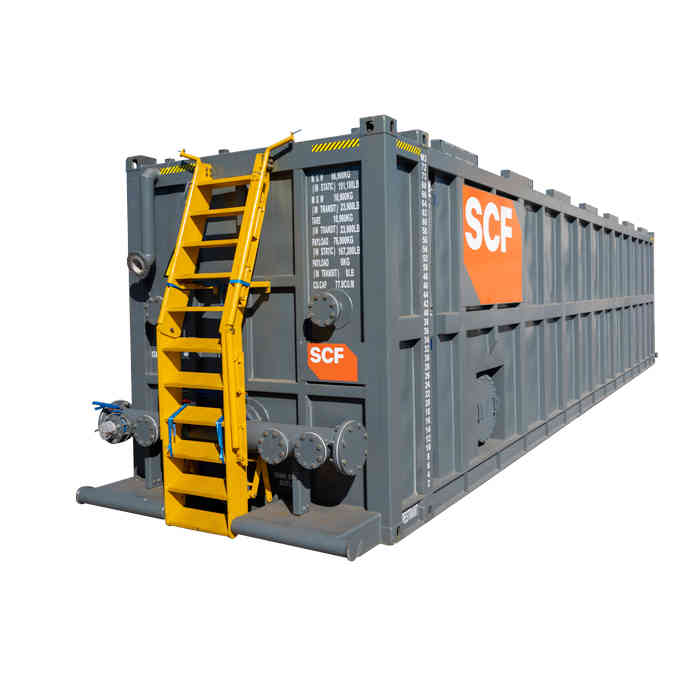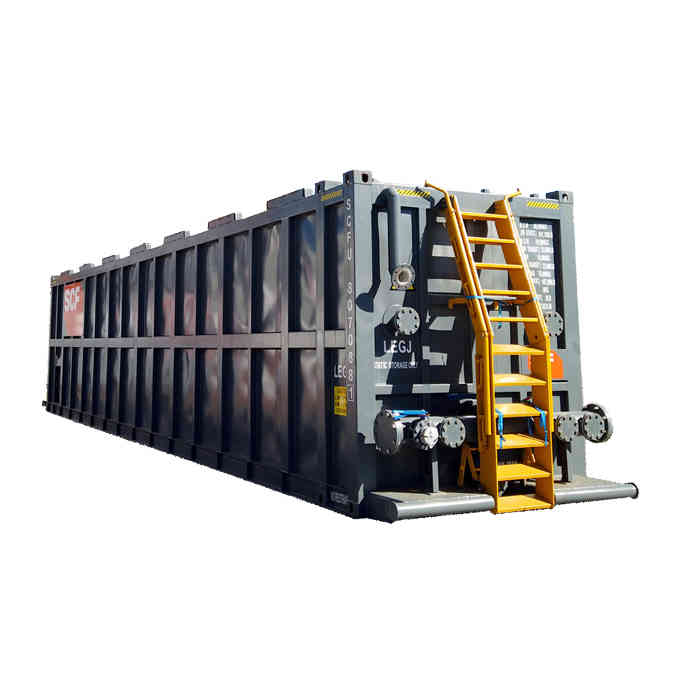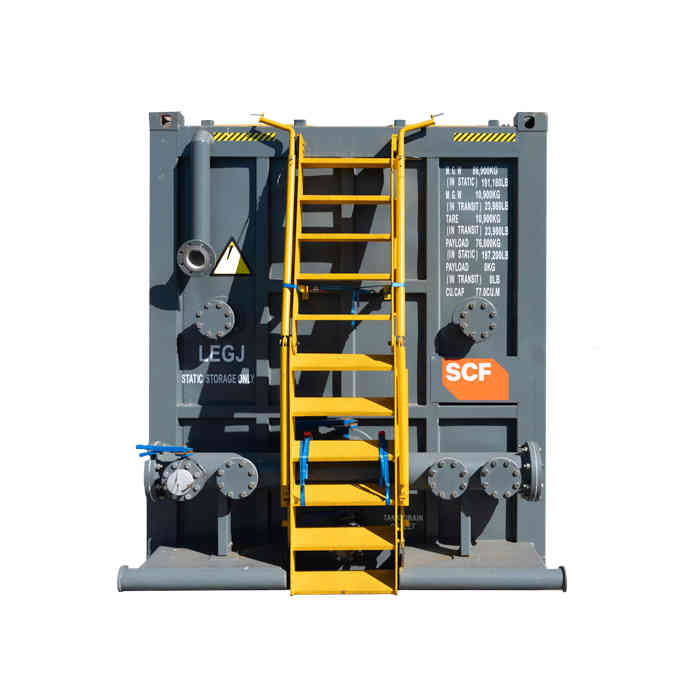 45ft Bulk Liquid Storage Tank
SCF's 45ft Bulk Liquid Storage Tank Container is suited to large scale industrial cleaning and on-site storage projects. With a capacity of 77,000L, it has been designed with a range of efficient mobilisation and safety features.
Key Features
500BBL capacity (77,000L)
500mm side access for cleaning and OHS
2 x 500mm hatches in roof
Sump allows full evacuation
Full manifold allows unit connectivity for larger projects
Can be double stacked to reduce footprint on site
Product Details
SCF's 45ft Bulk Liquid Storage Tank Container a scalable storage solution for the construction, waste, chemical cleaning and shutdown sectors. 
Tanks are fitted with 8 inch manifolds with multiple 4 inch couplings, which allows units to be easily combined to create tank farms. Each unit is supplied with an FDA approved internal lining, so they can be deployed into large-scale potable water storage projects. 
Skid mounted for fast, cost-effective long-distance mobilisation, these tanks are a versatile solution for onsite liquid storage requirements.
View the rest of SCF's Bulk Liquid Storage range to find a tank container that supports your project needs.
Options
Brine and mud mixing

Jet mixers fitted

Mounting points for agitators

Double stackable in a loaded configuration

Various linings available 
45ft Bulk Liquid Storage Tank Dimensions, Volume and Weight
Specifications may vary
How is this container delivered?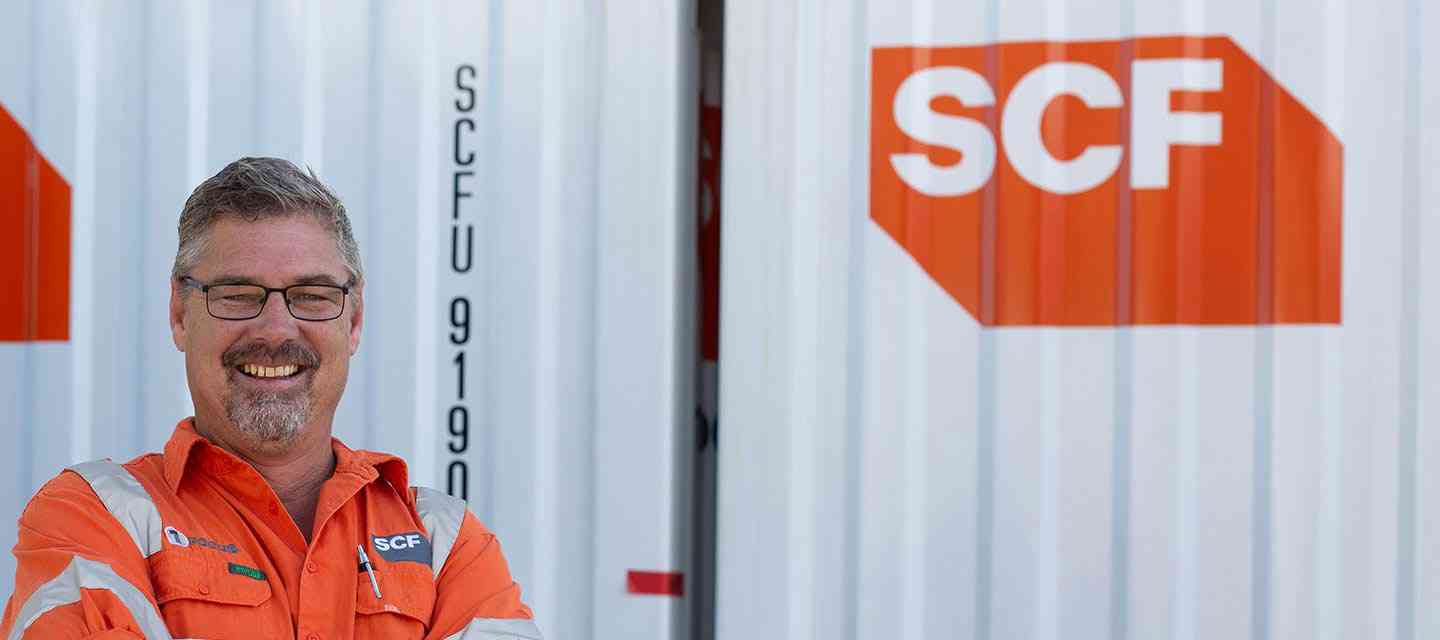 Ready to take the next step?
Get a quick quote today to see how our products and services might be the right fit for you.
Find a solution that works for you
SCF services and provides products for a wide range of industries to help provide affordable and tailored container solutions for short and long-term projects. Everything from storage and transport, to accommodation, we've got you covered. Find out how we can help.

Customise Your Container
We offer a range of customisations so you can get a container that's tailored to your exact needs and specifications