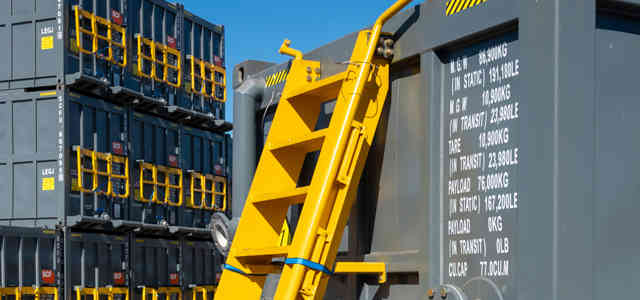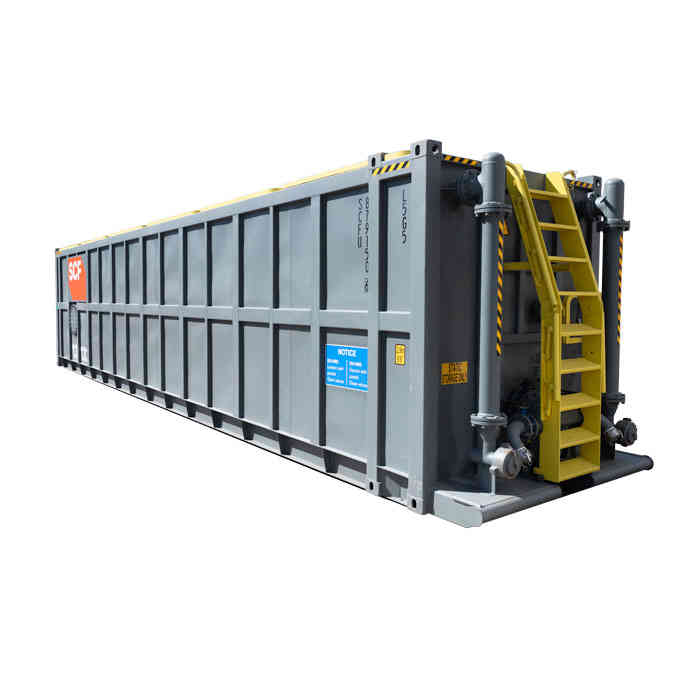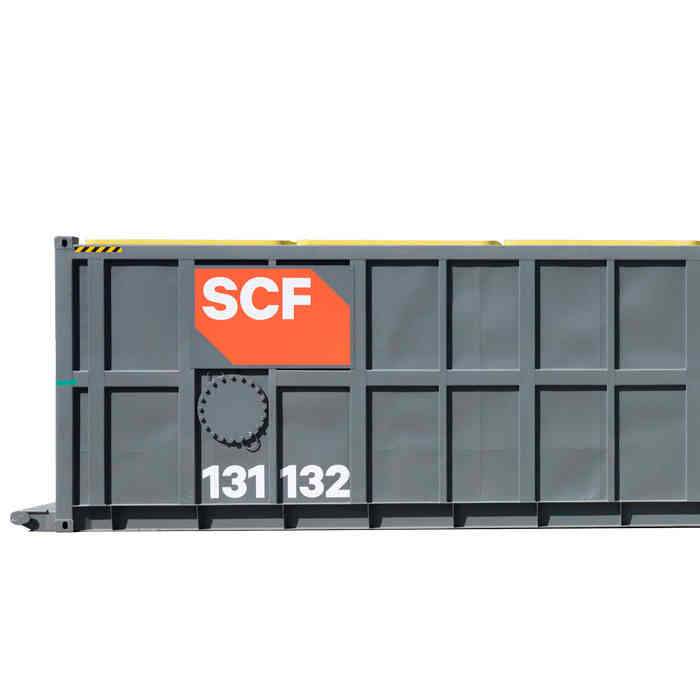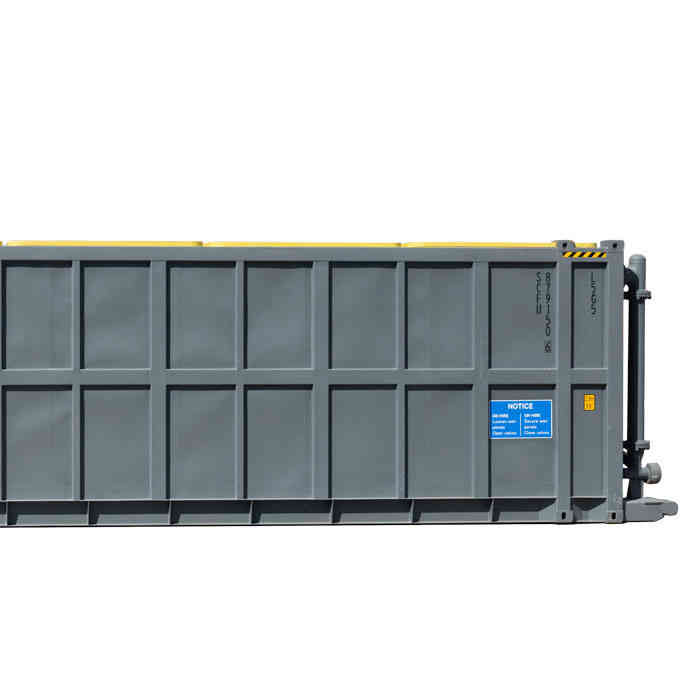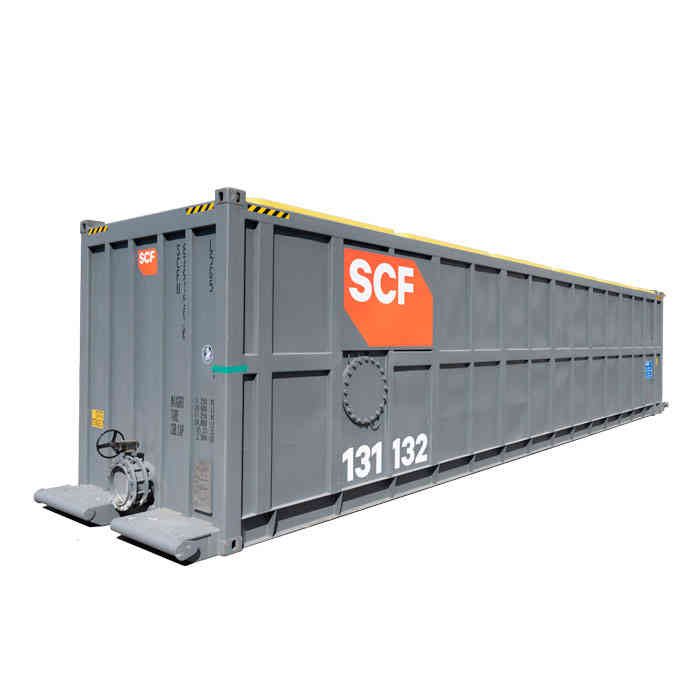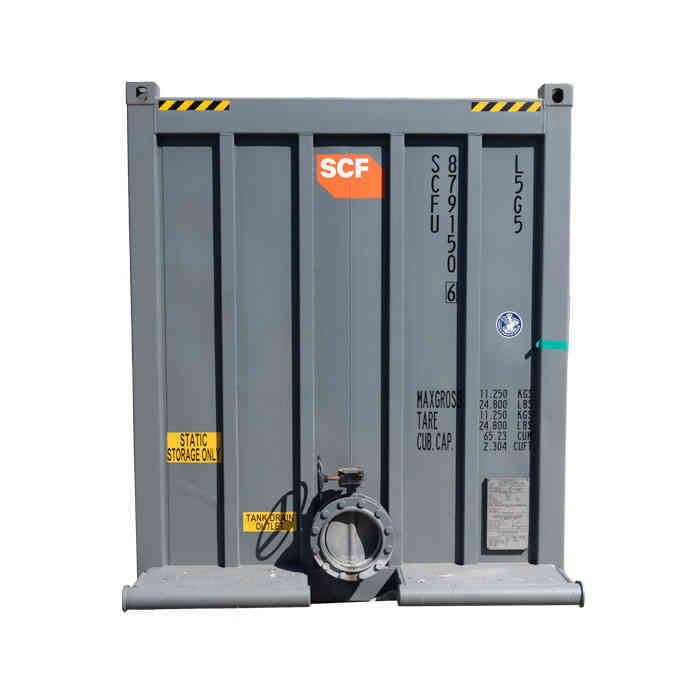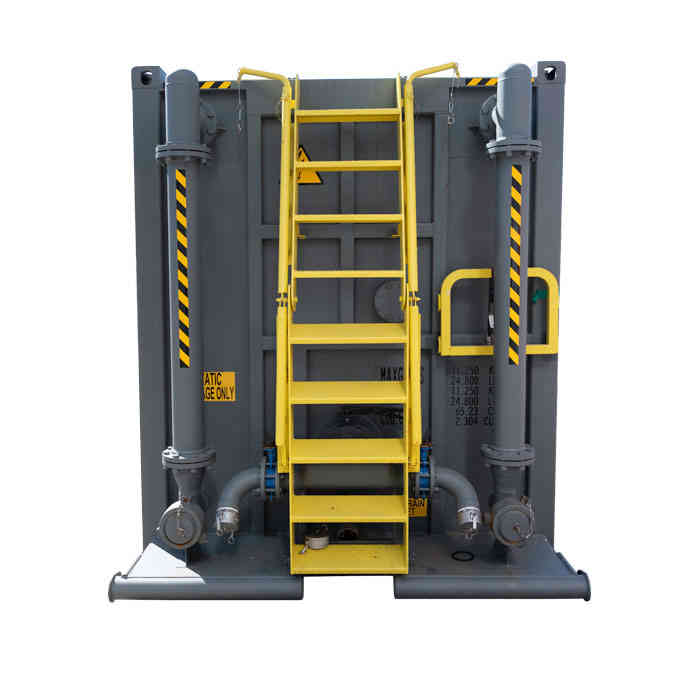 45ft Flowback Tank
The SCF 45ft Flowback tank is designed for large scale liquid sediment removal and water treatment. This unit is compliant for both road and rail transport allowing for rapid deployment in almost any location. 
Key Features
AS1657 compliant stair and hand rail system
484BBL capacity (77,000L)
Access to the top of the tank
Built-in triple weir system to assist in sediment separation
Flowback Tank Details
Built as an open top tank with a fold down gantry system, operators can safely access the top of the tank and the central weir to treat water. 
Designed for the purpose of removing suspended solids from water with SCF's sediment removal system, the weirs encourage solids to drop from suspension and settle in the bottom of the tank.
The oversize end valve and removable weirs allow the solids to be easily washed out of the tank at the end of each project.
Similar to our 48ft Wheeled Bulk Storage Tank, our Flowback can hold up to 77,000L as a single large storage receptacle, or can be connected in sequence together to allow for further separation. 
Flowback Options
Customer co-branding

Removable hatches
45ft Flowback Tank Dimensions, Volume and Weight
Specifications may vary. The below external dimensions assume the gantry is not in the raised position.
How is this container delivered?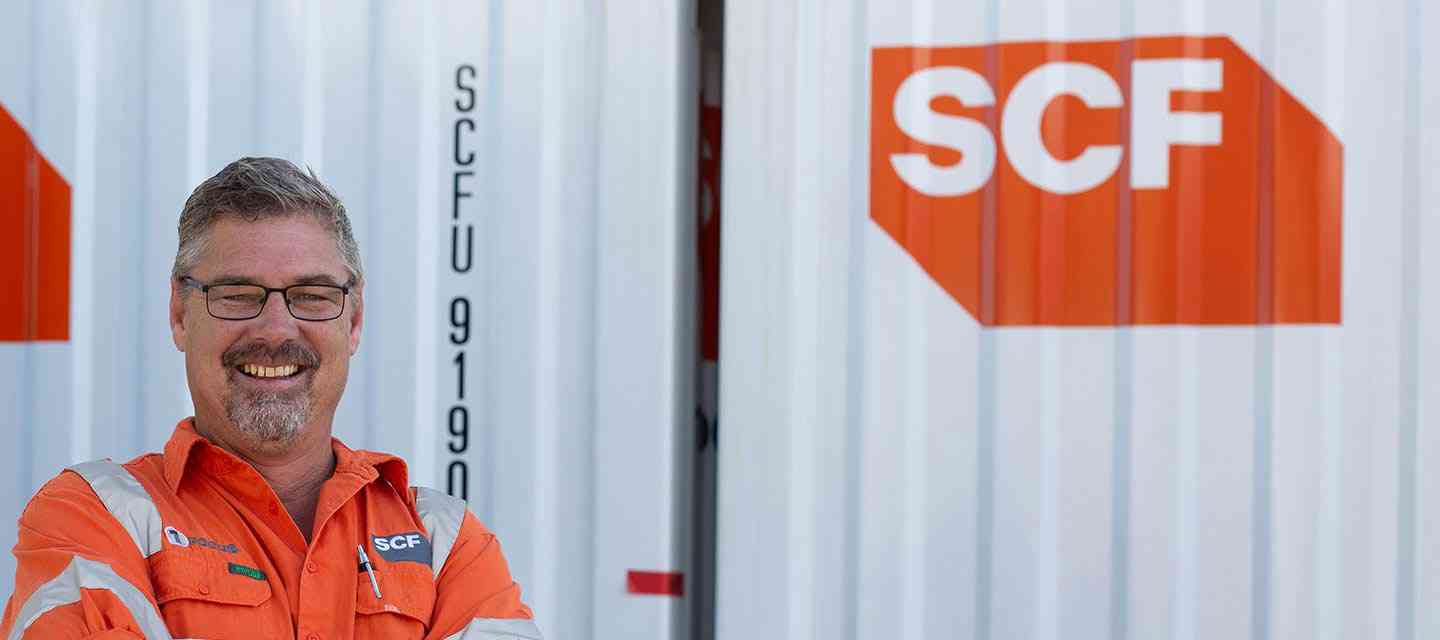 Ready to take the next step?
Get a quick quote today to see how our products and services might be the right fit for you.
Find a solution that works for you
SCF services and provides products for a wide range of industries to help provide affordable and tailored container solutions for short and long-term projects. Everything from storage and transport, to accommodation, we've got you covered. Find out how we can help.

Customise Your Container
We offer a range of customisations so you can get a container that's tailored to your exact needs and specifications