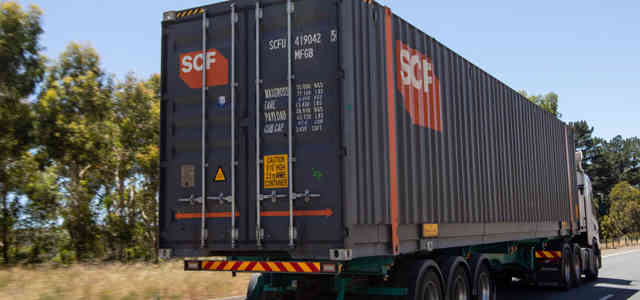 Grow Your Transport Business
Forget fixed trailers, think Skel Trailers and Shipping Containers. Purpose built for Australian transport.
SCROLL
Unlike a fixed trailer, your skel can transport a wide range of container types, from a 20' dry pallet wide, to 40' refrigerated container, up to a 48' tautliner container, even two ISO tanks. So you don't need to build an expensive fleet that is asset heavy to accommodate your growing customer base. 
Instead, you can hire a skel, and then hire containers to service a particular customer, market or freight type only when you need it. This gives you much greater control over your fleet utilisation and reduces your exposure to idle assets when not in use.
SCF offers a broad range of container types to meet your specific cargo requirements: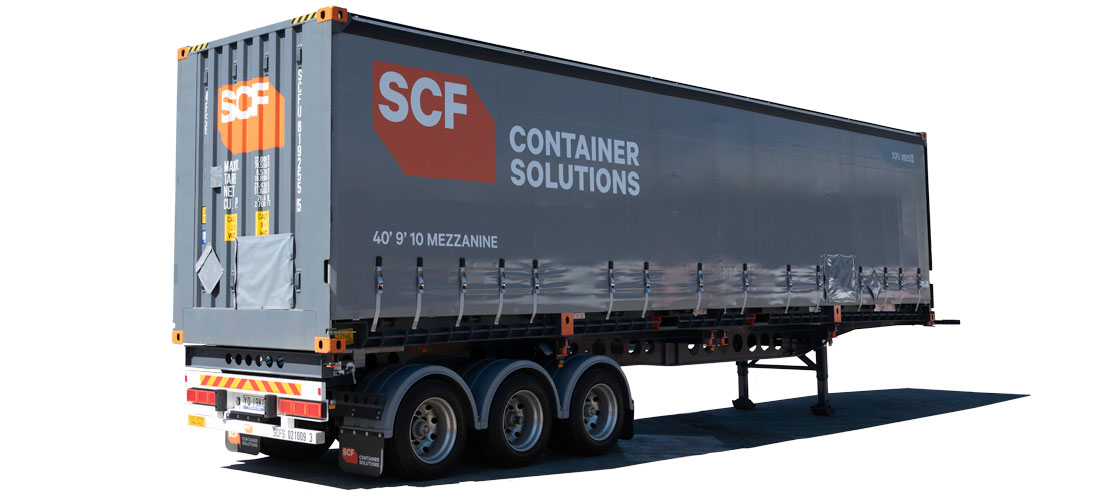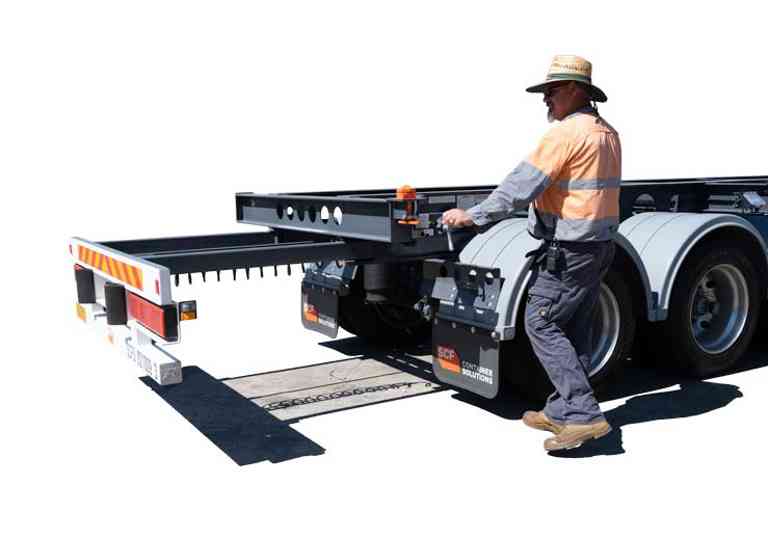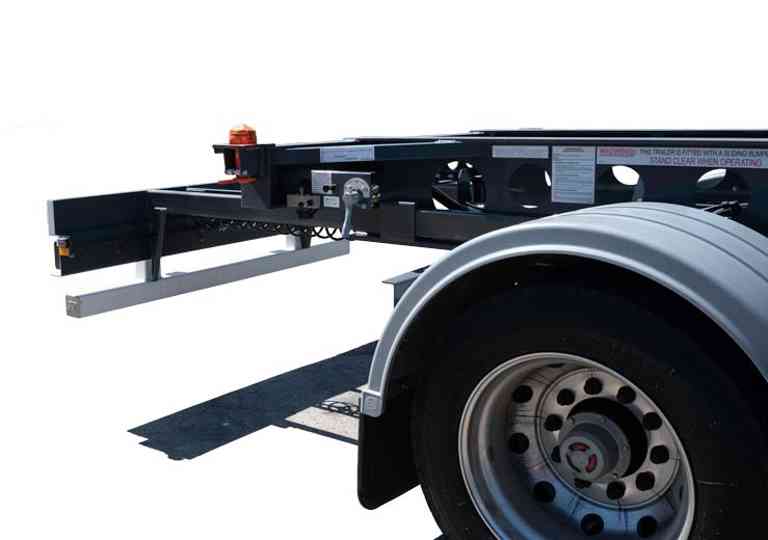 Load and Let Go
Get the container that suits your cargo requirements from depot. Loaded straight onto a skel, your driver can immediately truck it's next location.
One Size fits All
With an easily extendable bumper, you can transport a wide range of container sizes, from 1 x 20ft units, up to a single 48ft unit and everything in between.
Safety is Key
The extendable bumper represents a critical safety feature for your business. It includes functional tail lights, reflective panel and registration plate.
Your Control Centre
Manage your control from the easy to use Wabco SmartBoard. Everything from load monitoring, mileage counter, advanced braking control, immobiliser, vehicle inclination and even inflating and deflating airbags - it can all be done from here.
Skels Could Be Your Competitive Edge
Emerging and established freight operators are constantly looking for the next competitive edge within supply chains to increase revenue or reduce costs. It all comes down to doing things 'better'. Whether that be improved processes, larger fleet, the ability to service new markets...the list goes on. 
For Australian freight companies, the internet of things represents one of these opportunities. However, this can often become such a focus that more affordable and quick to deploy strategies can be overlooked. 
The ability to utilise existing road and rail networks across Australia represents a significant growth opportunity for business. Transport goods across the country without the need to pay all the associated costs with solely running a road fleet.
Not everyone likes fish and chips, or a pie with sauce. The same goes for shipping containers. Not everyone has the need for refrigerated freight. 
With an SCF Skel, you can easily cater for your customers by hiring the container types you need. With over 50 container types, there is a solution for almost any type of cargo. No expensive outlays and no need for your assets to waste away in your yard.
Your business knows the peak season for certain products or freight types too, so you can plan accordingly and capitalise on increased demand. 
In fact, with increased flexibility, you can service a larger volume of customers with different requirements more quickly and efficiently.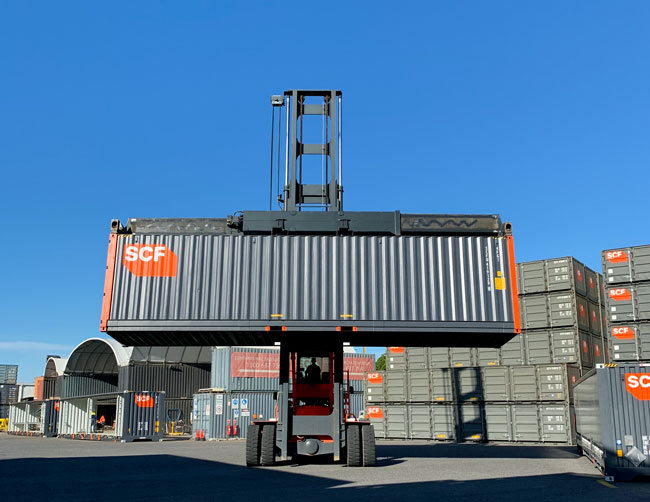 Business moves quickly, so your ability to service your customers efficiently can make all the difference. Containers can be deployed on short notice; all you need to get started with is a prime mover truck. Your driver can arrive in the depot and depart with a skel and container combination within minutes. 
You can also leverage from a supplier with a national depot network who can supply equipment in any location you need.. When you consider the opportunities with rail, the ability to dehire into an interstate depot increases your competitive advantage.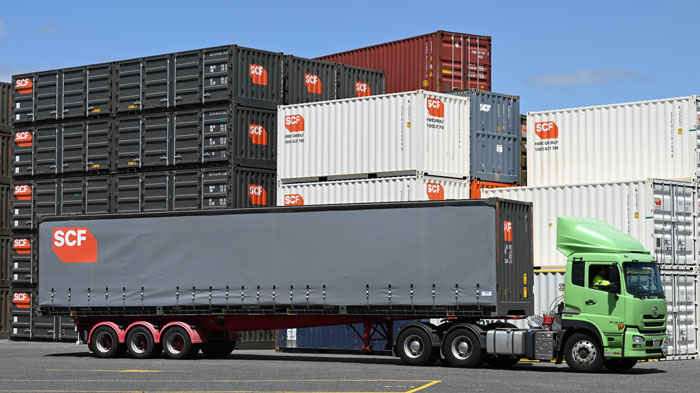 Growing your fleet is an expensive exercise. The cost of trucks and fixed trailers can add up quickly. But what if there was a better, more affordable way? 
Skel trailer hire is the solution. Low upfront cost and the ability to hire on terms that make commercial sense to your business.
Paired with the hire of a shipping container, your business can suddenly service your customers at a competitive rate.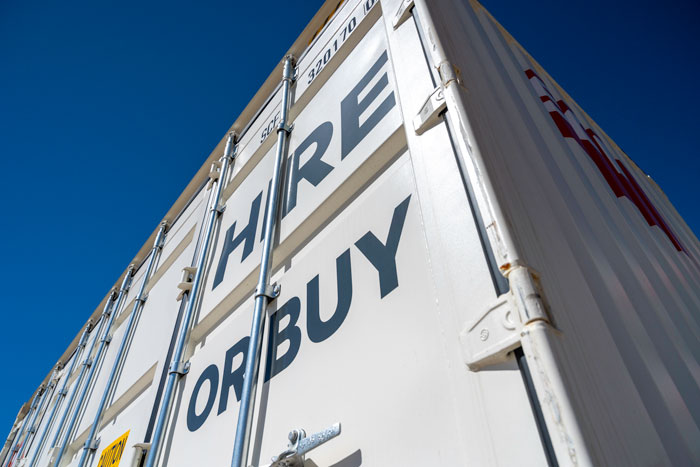 Equipment hire also means reduced risk for your business. As the market changes, your strategy can change accordingly. 
A sudden dip in customer freight needs can be met with the return of your hired equipment, instead of more debt and potential bankruptcy for your business. Upturn in the market? More skels and containers can be acquired quickly to sustain the demand.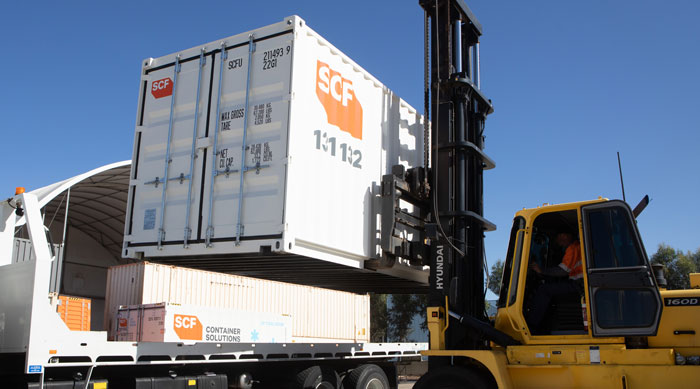 Concerned about filling a container, due to dead space or soft pallets? We have thought about this and introduced a range of features to overcome this issue. 
In our curtain side and side door containers, a fully adjustable Mezzanine Deck provides the ability to double stack cargo. Easy and safe to operate, a user can simply set the deck height, then load the cargo accordingly. 
In our end door containers, Vertical Load Bars perform the same function. Deployed safely by a single user, they can sustain the weight of a pallet and double your loading capacity at the same time by doubling the stackable height.
A smooth ride is never guaranteed, on road or rail. The last thing you need is for your cargo to move around and get damaged in transit. Each container comes with a range of restraint features for you to comply with load restraint requirements.
Ladder lashings are installed as standard on all side door containers. These are located on each side, at the base of the container, and enable cargo to be secured with the appropriate restraint method.
Ratchet load binders are found on curtain side containers. These can be safely operated by one user to secure irregular cargo or pallets. 
Pogo bars come standard in pallet wide containers. They are deployed when the container is not completely full, and stop cargo from sliding during acceleration and deceleration.
GPS Location and Tracking
Keep your eye on the prize (your fleet) with GPS tracking and location reporting. This can feed into reporting, supply chain management systems and SMS notification technology so you can focus on other important aspects of your business.
SCF equipment is compatible with almost all leading Australian GPS hardware devices so you can add it to skels, dry and refrigerated equipment.
SCF - Your Skel Trailer and Shipping Container Partner
SCF is more than just a supplier of equipment to your business. With a focus on long standing customer relationships, fostered on professionalism, safety and collaboration, we can work closely with you to help grow your business.
With almost 30 years experience in the Australian intermodal industry, SCF has been trusted by some of the nation's largest freight, logistics and retail chains. From pricing packages, to intelligent road and container configurations and even custom product builds, SCF will go above and beyond a standard container supplier to get your business moving. 
National Depot Network
A national depot network opens up a world of opportunity. Operated by SCF, you can hire the equipment you need from from the depot closest to you. Our dedicated maintenance and repairs team are also on hand to ensure your containers remain fully operational and certified for rail transport.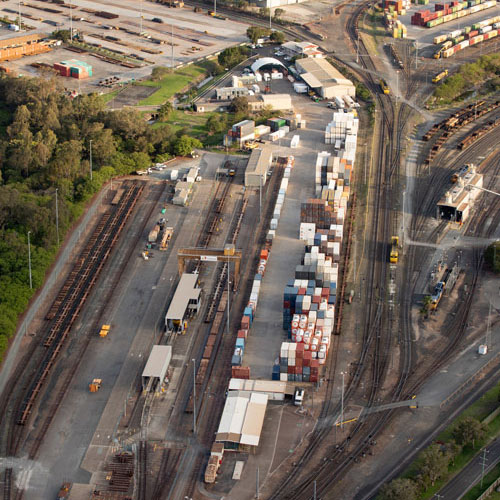 Rail Assistance
SCF can provide assistance to guide you through the process of accessing rail. Every last detail will be covered, including:
Rail specific equipment solutions and configurations to ensure your fleet is rail compliant
An introduction to rail providers across Australia to get you on the tracks
A breakdown of the road versus rail benefits, so you have a clear understanding of the opportunities and costs
Detailed rail network routes and information so you can plan your business and freight trips accordingly.
Tailored Solutions
Sometimes your business requires something more than what's currently available on the market. SCF understands this and can provide a range of solutions to suit your specific needs. Our engineering team can work closely with your organisation to identify requirements, which our team of container specialists in depot can action. Or we can design custom solutions that are incorporated into factory builds to make operation safer, more efficient or easier.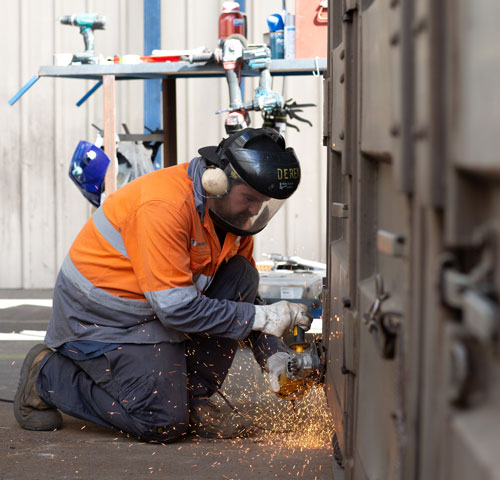 Road to Rail
No longer does your business have to rely solely on road freight. Now you can utilise Australia's extensive rail transport network to shift freight interstate, without the need for a larger fleet of trucks and drivers.
There are countless financial and environmental benefits of using rail1:
Road freight produces 14 times greater accident costs than rail freight per tonne kilometre
Moving a single container by rail instead of road can save up to $344.79 in carbon costs for movements between Australian cities.
Moving nine tonnes of freight by rail instead of road between Melbourne and Brisbane saves around $250 in accident and emission costs.
Emissions on road are 40% higher than rail per kilometre
Rail uses less fuel to complete the transport task
In addition to the above financial benefits, there are further cost savings as a result of utilising rail. This includes reduced wages and the associated costs with building and maintaining your fleet, such as repairs, insurance, tariffs, tolls, etc. 
Critically, rail also represents a safer transport alternative to road. A safe business is a successful business, especially when it comes to transport. Rail reduces the accident costs significantly, and ensures your exposure to road related dangers is minimised.
1 Value of Rail, The Contribution of Rail in Australia 2017, Deloitte.
Everything you need to know about skel trailers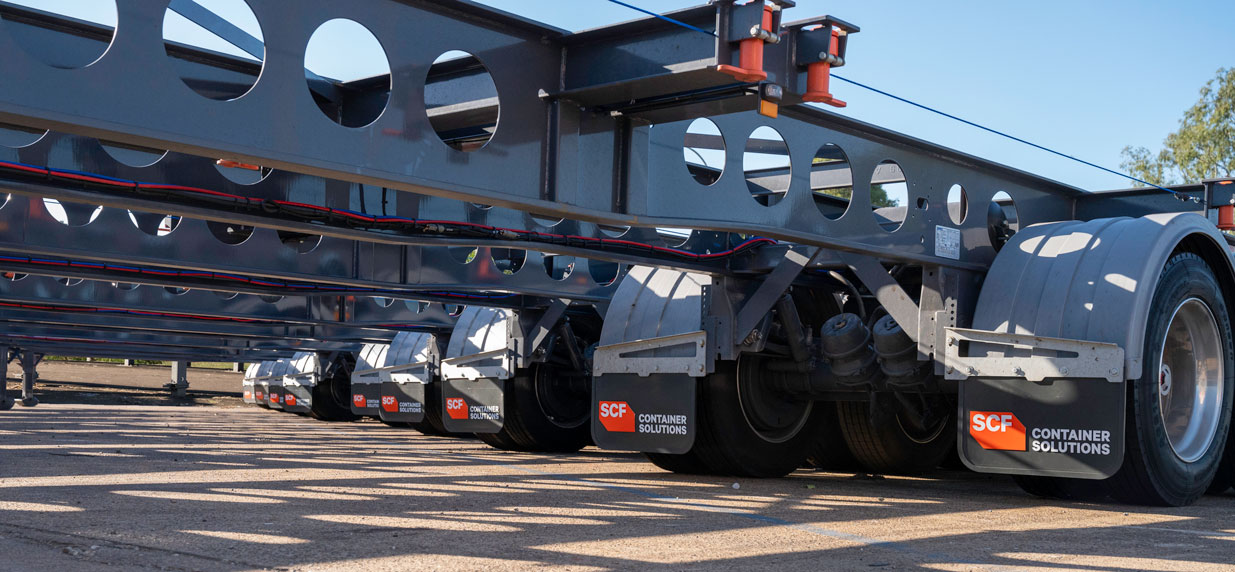 What is a skel trailer
A skel, or Skeletal trailer, is a common trailer with twist locks that can secure a shipping container for transport.
They are connected to a prime mover truck and come with a range of safety and operational features. 
Skels are designed specifically to transport containers of various sizes, from multiple 20ft units, up to a single 48ft unit.
Who uses skel trailers
Skel trailers are used by a wide range of logistics and transport companies. They are critical to the national freight network and can often be seen on major arterial roads when you look closely. 
Freight companies can use skel trailers exclusively, or can mix these throughout the fleet with fixed trailers.
Companies who rely heavily on containers to transport cargo will use a large share of skel trailers within their fleet. 
Speak to an Intermodal Specialist