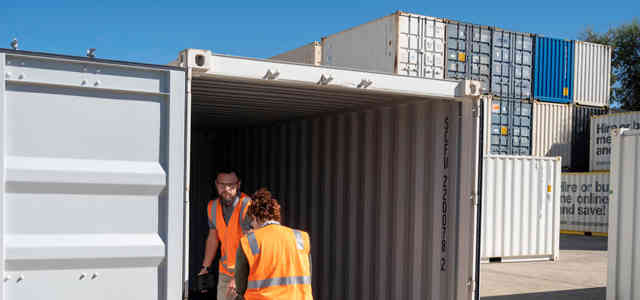 Buyer Beware - Scam Alert
Your 5 point protection plan to avoid scam sellers
SCROLL
There has recently been some opportunistic container sellers that have emerged off the back of strong container demand, limited supply and increasing prices.
Unfortunately when certain markets experience this sort of turbulence, unsavoury characters see a quick way to make easy money, without ever actually providing a container. 
Follow our 5 point plan to protect yourself and ensure you get what you pay for.
1. Request an Inspection
The safest way to make sure you are getting the container you want is to request a physical inspection at your local depot. You can find a list of our depots here. 
Before heading into a depot, SCF can provide you with recent photos of the container, so you can decide whether you want to come inspect it in person. Our friendly staff will be more than happy to show you the container and answer any questions you have.
By physically inspecting a container, you can confirm that it is in stock, see what you are intending to buy and meet the person or people that you are dealing with. 
Can't get to one of our depots? Then read on....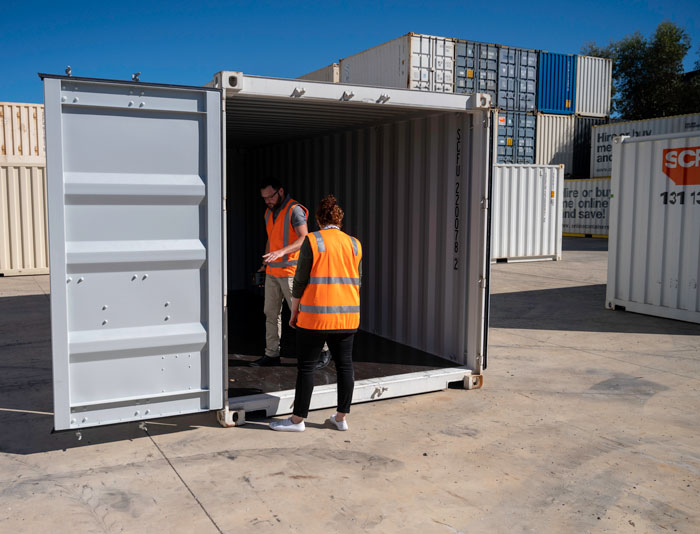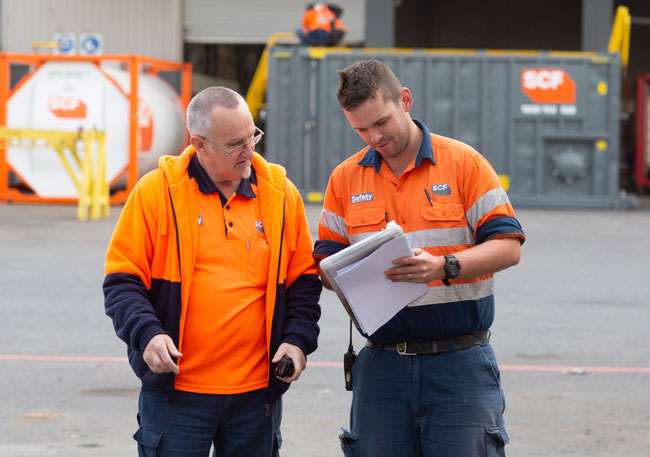 2. If the price is too good to be true...
You know the drill. If you can find a container for much less than what many suppliers will sell them for, chances are there is something significantly wrong with the container or there is no container at all.
With the current shortages of container stock driving up demand, it is even less likely that you will be able to find any underpriced containers. We recommend getting multiple quotes from reputable companies so you can compare prices. If the price sounds too good to be true, then it probably is!
Check out our shipping container price guide to provide you with an indication of what you should expect to pay for different container types, which will set you back at least a few thousand dollars. Still want more information? Take a look at our shipping container buyers guide.
3. Get a contact number and google it
All legitimate container suppliers should have a phone number that they are willing to share with you.
A 13 number costs additional money for a supplier, so it suggests that they are a more legitimate business. When you call our main number 131 132, you will reach a phone menu which clearly states that you have called SCF, before you need to select the department that best suits your enquiry. Some suppliers provide a mobile phone number only. 
In any case, be sure to Google the number if you're unsure. This should return web pages that match the business you are supposedly dealing with.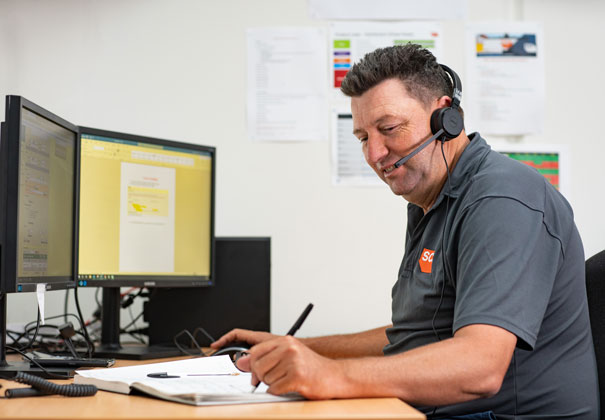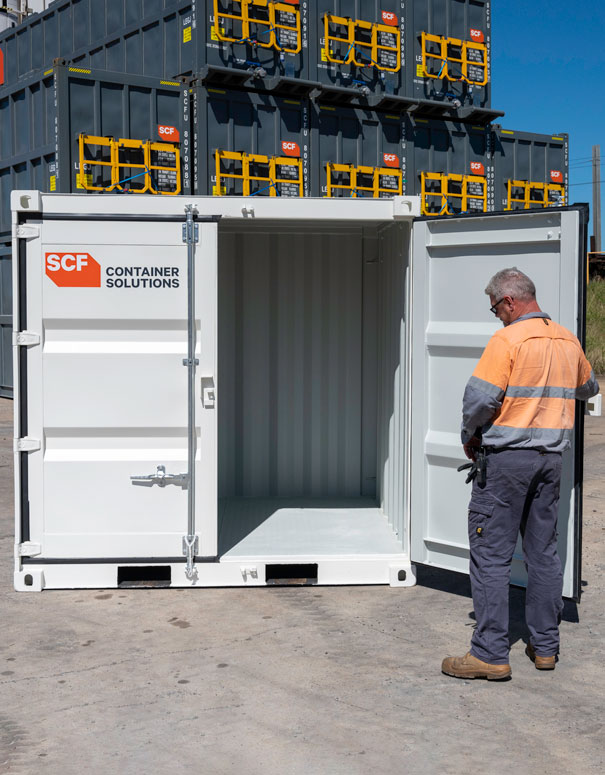 4. Check the finer details
It pays to check the finer details. Not just one but all of the following:
Does the ABN on the quote match the business name on the Australian Business Register? Enter the ABN number on your quote at https://abr.business.gov.au/ to check. Even if their ABN matches, you should still complete some further checks.
Do they have a website you can visit? Check the website address they provide you. SCF owns and manages the following websites:
www.scf.com.au
www.onlinecontainers.com.au
www.tropicalcontainers.com.au
Does the email come from the same domain as the website you're looking at? All quotes from SCF.com.au will be responded to by an email that ends in [at]scf.com.au or [at]tropicalcontainers.com.au.
Check for typos or repeated grammatical errors on their website, your quote and ongoing correspondence. Legitimate container suppliers invest significant time and resources to ensure all public written content is accurate.
Payment terms should be in EFT or cash. Bitcoin? Forget it.
If you want to check SCF's bank details before transferring payment you can complete a General Enquiry on our Contact Us page and someone from our accounts team will follow up. Or you can call us on 131 132 and speak with someone in accounts directly.
5. Ask plenty of questions, and expect answers
All legitimate container suppliers will be able to answer your questions, or should at least confirm that they will look into them and come back to you if they are complex. 
Suppliers who dodge questions, are vague or dismissive about specific questions should be treated with caution. Your seller should also be able to provide specific photos if you request them too. 
If you think you are dealing with a scam seller and you are feeling uneasy, contact us or call 131 132 and we can provide advice or quote and provide photos on legitimate containers.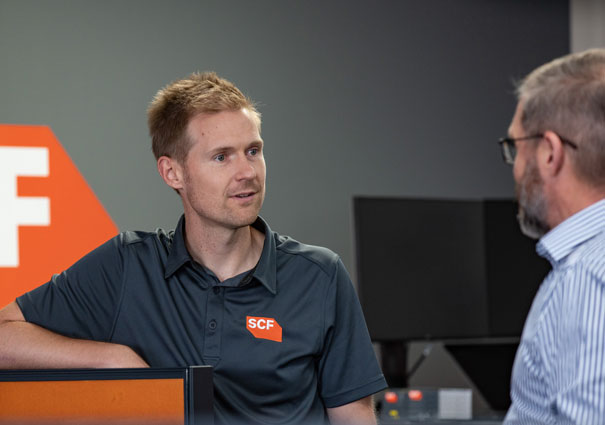 Can I buy from Facebook marketplace or Gumtree
You can find some containers for sale on sites like Facebook marketplace and Gumtree. Again, if you use the methods above, you can find legitimate containers for sale from reputable individual sellers. But it also takes less effort to put up fake listings in these channels, so tread carefully. 
Also, if you have done your research you will know that common container sizes are 8ft, 10ft, 20ft, and 40ft containers. Anything outside of this is unusual, which is not to say it is fake, but it is something to consider.
SCF and Tropical Containers DO NOT provide pricing through Facebook or Messenger
What should you do if you think you've been scammed?
The ACCC has put together some valuable information about the steps you should take if you feel you've been scammed. Head over to their website https://www.scamwatch.gov.au/get-help/where-to-get-help and take a look.
Scams can pop up in all types of industries. If you do your due diligence, you can be confident when shopping for a shipping container. The industry as a whole takes great steps to provide customers with legitimate products that solve a storage or transport problem.
If you are still unsure or want to speak with someone about your next container, call SCF on 131 132.
Contact Your Bank Immediately
NAB
Personal banking (24 hours, 7 days a week)
Business banking (24 hours, 7 days a week)
Call 13 10 12 and quote 'Fraud Assist'.
Monday to Friday, 8:00am to 7:00pm (AEST/AEDT)
Saturday to Sunday, 9:00am to 6:00pm (AEST/AEDT)
Visit https://www.nab.com.au/about-us/security/fraud-scams for full details.
Ready to Hire or Buy a Container?